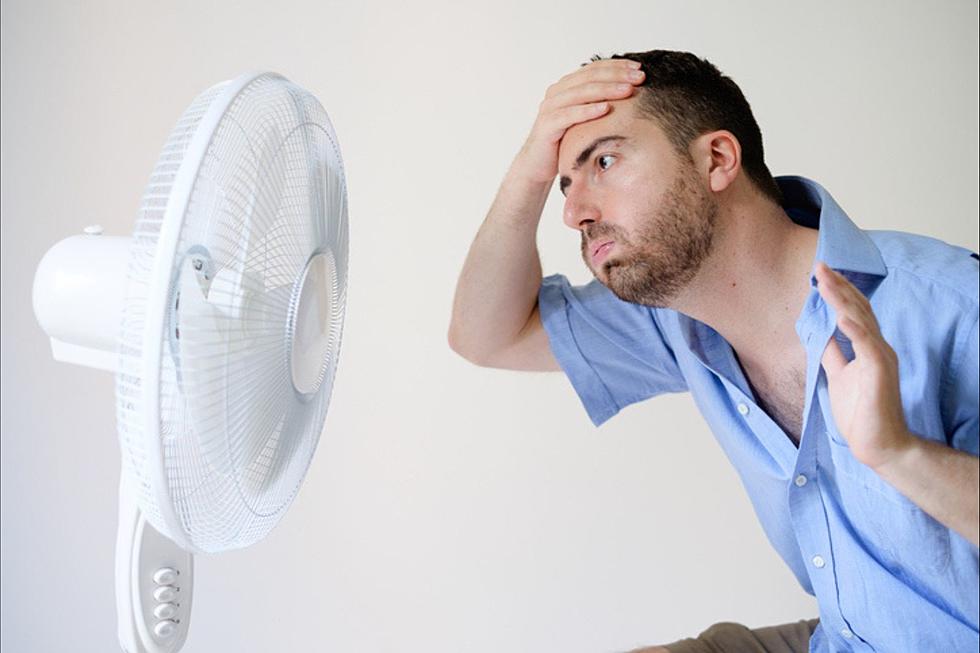 8 Places to Cool Off and Escape the Heat in the Magic Valley
Credit: tommaso79
The summer this year hasn't been bad so far, but the temperatures have begun to rise and the hot dry days are approaching. They will make their presence known over the coming weeks and months, and many of us will be looking for ways to cool off or be locked up inside avoiding the heat wave that slaps you in the face when you open the front door. The heat is part of what comes with summer, and you either embrace it, or you avoid it. While it is inevitable and the next few weeks could be miserable with heat, try cooling off by going to these places and doing these activities.
The Shoshone Ice Caves
The best place to cool off in all of the Magic Valley is the Shoshone Ice Caves. You won't just cool off, you will get cold. It is the quickest way to cool off and the coldest you will get this summer. It will cost you to cool off here, with tickets being $12 for adults, $8 for kids 4 to 12, and children 3 and under being free. Make sure to book a tour online to reserve your spot. This is something everyone in the area should do and check out once a summer, but make sure to plan it on one of the days it is triple digits, so while everyone else is melting, you are shivering. 
Dierkes Lake
If you don't want to drive to the caves and want to cool off while having some fun in the water, Dierkes is the place to be. You can swim, you can kayak, you can even scuba dive in the lake. While you are there, you can also check out the Shoshone Falls, although you will have to be in the heat to do that. Jump off the rocks, or the diving board, or hang out in the swimming area all day as you cool off in the cold waters of the lake. It is conveniently located near Twin Falls, so it isn't a far drive for residents, meaning you can be cooling off in no time.
Twin Falls City Pool
If you don't own a pool and are afraid of lakes and rivers, the Twin Falls City Pool is your best bet. There are swimming lanes, diving boards, inflatables, a shallow end, and a deep end. The prices aren't bad, and you can see prices and hours by clicking the link above. There are lifeguards on duty and you can see the bottom, making it one of the safest choices when it comes to taking a dip. 
Centennial Park
If you want to hit the Snake River but not have to drive too far, Centennial Park is the best choice. It will likely be crowded and hard to find a parking spot on weekends, but it will save you time and gas. Take a dip in the water, take your boat out, or get in the kayak, and make sure to splash some water on yourself to stay cool as possible. You can enjoy a picnic in a shaded area after hitting the water, and then get back in to cool off once more after you have dried off and gotten hot again. 
Ritter Island
Ritter Island is a bit of a drive from Twin Falls but is worth it. The water is clear and cold, and you can float, kayak, walk in the water, swim, and there is plenty of shade available. Be careful with the current, because if you get caught in it, you may be floating away from the shade, the island, and find yourself downriver before you know it. This is a great place to go to enjoy a weekend afternoon by the chill water, a beautiful view of waterfalls, and grass to play on to let the little ones run around. 
Magic Valley Cinema 13
Perhaps you rather stay inside and avoid the heat altogether, which is why Magic Valley Cinema 13 is calling your name. Sit in a cool theater for a few hours forgetting the heat outside and the real world, as you get lost in a movie, sipping on a cold Icee, and eating delicious buttery popcorn. The cool air and the movie will have you forgetting it is summer, until you leave and the heat slaps you in the face on your way to the car. 
Blue Heart
Is there any better place to cool off this summer in the Magic Valley than Blue Heart? You will have to work a bit to get there, but the water is typically colder than others in the area, it is crystal clear, and it is usually less crowded than others on this list. You will work up a sweat getting there, unless you have a boat, but the moment you jump in the water, you will be cool in a second. Take an afternoon and head out for a dip and some fun and you will be enjoying the heat. 
Splash Pad in Downtown Twin Falls
If you don't want to go swimming or have little ones, hit up the splash pad in downtown Twin Falls. You can walk through the water in your clothes and be damp as you go shopping downtown, or you can walk through to cool off in the area and go home. The splash pads are typically more for children's enjoyment, but walking through one to cool off for a bit shouldn't cause any harm. 
These are just a few of the best places to escape this summer as the temperatures hit triple digits. The best bet is to stay inside, close the shades, crank up the air conditioner, and not leave until the temperatures drop. This is realistic for some, but not for everyone. If you want to get out this summer and enjoy some fun in a place that won't get you overheated, look into the places above. 
Beat the Heat at Shoshone Ice Caves
Looking to get away from the heat? Head underground out in the middle of the southern Idaho desert at the Shoshone Ice Caves. Go from one extreme to another, 100 degrees above ground to below 30 degrees underground.
How To Get To The Drops In Shoshone
The Drops in Shoshone can be a fun family activity on a hot summer day.