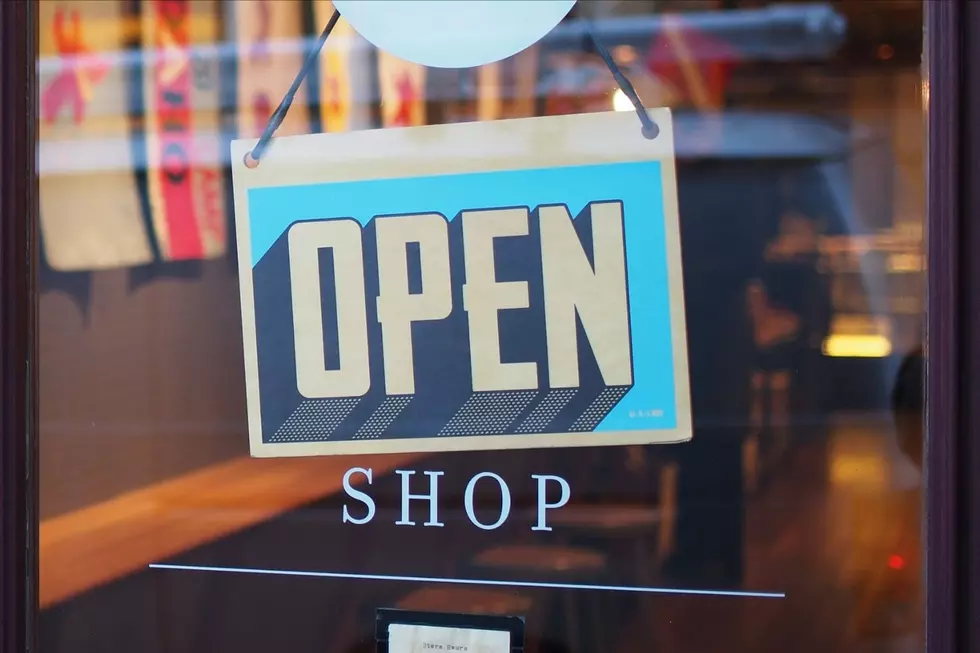 6 New Stores Coming to the Magic Valley that will Call Twin Falls Home
Credit: Mike Petrucci on Unsplash
While 2022 said goodbye to many stores, the good news is that new stores are on their way or have already opened, making for some excitement to look forward to in 2023. Last year saw a few stores open with excitement to sadly see them shut their doors in the same year, and as these new places open up in the coming weeks or months, the hope is that they do not see the same fate. Some stores are open or are opening soon, while others have a ways to go without an official date, but the anticipation will be worth it for most places. Here are the stores that will call Twin Falls home in 2023 and that will need our help to stick around for longer than this year.
Papa John's Returns to Twin Falls
While technically Papa John's opened up at the end of December, it was the last week, so they get included on this list. The pizza franchise made its return to Twin Falls and is located at 434 Blue Lakes Boulevard. The popular chain has been in Twin Falls before, and after an extended absence has returned in hopes of better results this time around. The location is good, they have a drive-thru, and their pizzas are not as expensive as they use to be. Welcome back to Twin Falls Papa John's.
My Ice Cream Roll in the Magic Valley Mall
While My Ice Cream Roll is not new to Twin Falls, their second location is. This one also opened up at the end of 2022, but we will count it, since many may not be aware of it. My Ice Cream Roll opened up a new location in the Magic Valley Mall, and many are thrilled. When shopping and walking around the mall, what better way to rest your feet or take a break than with a nice ice cream roll? It is a unique way to serve ice cream, but if you haven't had one yet, you are missing out. The next time you are in or near the mall, stop inside for a delicious treat.
The Twin Falls Zoo Opening in 2023
It seems like it has taken forever, but the Twin Falls Zoo is finally set to open in 2023. If everything stays on track and according to plan, they could be open by the end of this month. The zoo will be located in the Magic Valley Mall, down near the playground, and will offer a wide variety of animals. You can purchase a season pass and visit frequently, or go from time to time to get out of the house. The zoo will offer something for any animal lover and is a great way to get out of the house and stay dry and warm. It has been long anticipated, and the residents of Twin Falls can't wait to finally explore the Twin Falls Zoo.
Chipotle Returning to Twin Falls
Like Papa John's on this list, Chipotle has had a stay in Twin Falls before and closed after underperforming. After five years away, the hope is high that this time will be different, and with the new changes expected to be made to the store, this time Chipotle will bring its A-game. While no time frame has been announced yet, Chipotle has confirmed that the store will open sometime in 2023, and be located at 148 Cheney Drive. The store will have a Chipotlane digital drive-thru pickup lane in addition to a dining room and front line. It can't get here fast enough.
The Sodamix in Twin Falls
This one is similar to Papa John's, as it did open in 2022, but with all the holiday chaos, it is easy to have missed it. The Sodamix opened on December 15 and is located in the Walmart parking lot near Duck Donuts, Burger King, and Kneaders. They are planning a grand opening once their signage is done, but they are currently open for business. Cookies, energy drinks, or crazy mixtures of soda, there is a wide variety to choose from and the location, with a drive-thru, makes for a quick drink or snack after doing some shopping.
Stella's Ice Cream Coming to Twin Falls
While no timeline is set, many are excited about Stella's coming to Twin Falls later this year. The ice cream chain will bring its delicious flavors to the Magic Valley, making it the fifth store open in the state. They will be located on Blue Lakes, which will make for a prime location to stop by and get a scoop or two when out running errands. As the store gets closer to opening, we will update you, so you don't miss out on a cold delicious treat.
A new year brings new adventures and a new beginning. Apparently, in Twin Falls, it also means new stores to shop and places to eat and drink. Judging by this list, there will be many new places to eat this year, and these are only the ones that we are aware of as the year begins. While these six places will begin their new adventures in Twin Falls, there will be other new places that will open this year and once we catch wind of them, we will be sure to update you. Welcome to Twin Falls and good luck to all the new stores. 
Honest Twin Falls Welcome Signs
I'm pretty certain that most people don't fully understand what 'Twin Falls' actually means. On that note, if Twin Falls had an honest welcome sign: what would it say?
11 Reasons You're Lucky To Live In Southern Idaho
Southern Idaho is amazing and you're lucky you live here.