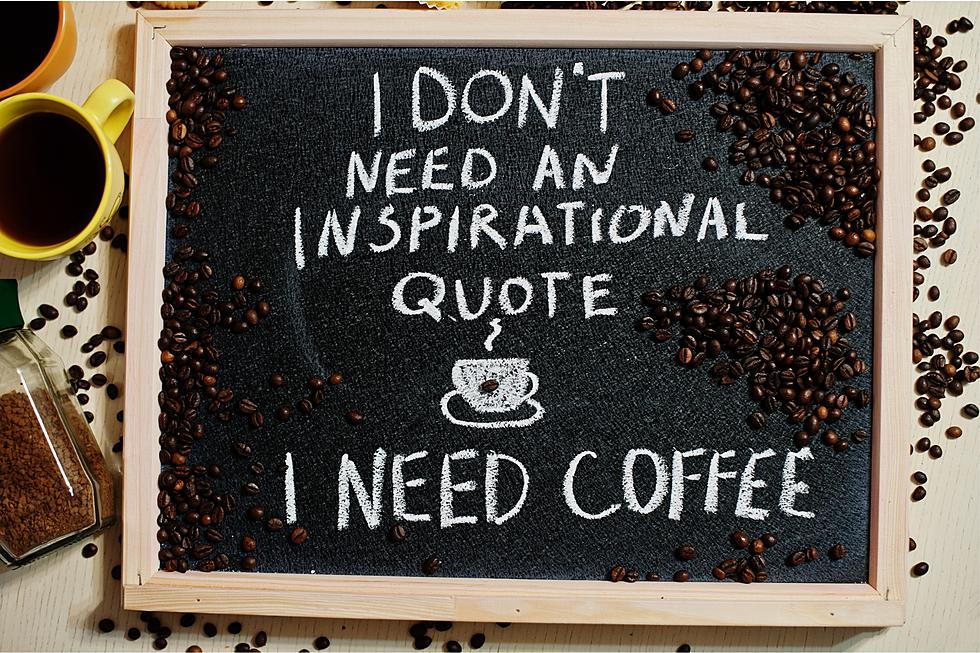 What Kind of National Coffee Day Will Twin Falls Celebrate?
Credit Canva
The prolific number of coffee shops in our relatively small town has not gone unnoticed. But with a 4-5 cup daily habit (or 400 milligrams) that the Food and Drug Administration says is okay, why not have that many shops? Where in Twin Falls can you share the love of coffee and get a deal for National Coffee Day?
If you don't like glaring sunlight in your eyes, but don't want to wear sunglasses, Dutch Bros has a cool 'Drink More Coffee' hat. If you buy one at any of the 750+ shops nationwide, you get any drink of choice for free.
Maverik Adventure's First Stop has a deal for Adventure Club loyalty members. It's 50% off for a large cup and Nitro card holders can snag a cup for free.
Pilot Flying J has a promotion for myRewards Plus loyalty program members. On the 29th of September, they can enjoy any size cold brew, iced, or hot coffee when they redeem on the app.
Which Coffee Shops in Twin Falls Don't Celebrate National Coffee Day?
Starbucks, Java, Boomerang, Coram Deo, Full Steam Espresso, and Human Bean, aren't doing anything special for National Coffee Day. They figure you'll get coffee anyway, so why do any promotion? They may not be wrong.
Where to Celebrate National Coffee Day Outside of Twin Falls
If you're lucky enough to be near a Dunkin', Dunkin' Rewards members get a free medium iced or hot coffee with any purchase. They've got swag you can buy online from their partnership with 'Little Words Project'. There are choices of 'Iced Coffee', 'Eat the Donut', 'Get Sip Done', and 'Cafecito Time.'
According to USA Today, Krispy Kreme offers a free medium or hot iced coffee with no purchase necessary to celebrate National Coffee Day.
If you really want the best way to celebrate National Coffee Day on September 29th, just brew an extra cup and invite a friend or neighbor for a sit. Coffee alone is good, coffee shared is an experience.
The Wi-Fi Terms at a Boise Dutch Bros. are Kind of Crazy
8 Idaho Haunted House Reviews That Are So Bad They're Hilarious
Have you had a worse experience at a haunted house in Idaho than these people?