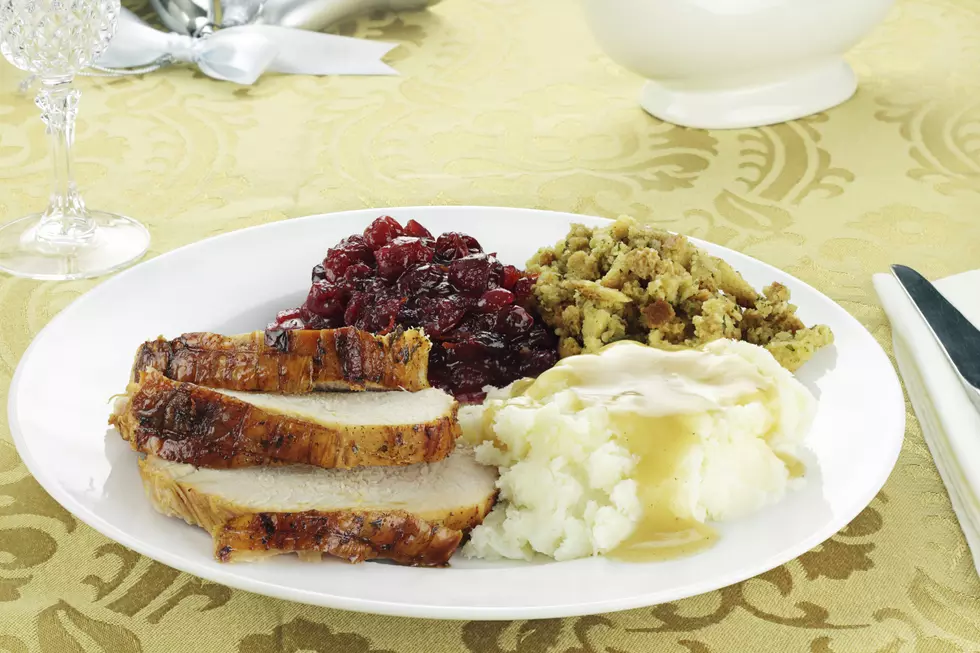 10 Alternatives to Eating Turkey Due to a Shortage this Thanksgiving in Idaho
Credit: Stephanie Frey
Thanksgiving is next week, and rumors have circulated that there may be a turkey shortage, and it has some wondering if there will be enough to go around for all the families in the area. While there should be enough to go around, in the worst-case scenario that there are no turkeys available, here are some alternatives to consider this Thanksgiving.
Ham for Thanksgiving
One of the most obvious alternatives to turkey on Thanksgiving has to be ham. Even when there isn't potentially a shortage, many families have ham and turkey on the holiday. It provides variety and still is festive meat to eat as you give thanks with your friends and family.
Prime Rib for Thanksgiving
If you are willing to spend a little more and want a delicious meal, prime rib is a great way to go. Very few people are going to complain about this alternative and odds are, if you prepare it right, it may be requested to be a new tradition.
Eating Elk for Thanksgiving
With hunting season still in full swing, and elk being one of the many delicious animals that can be tagged this time of year, perhaps somebody you know or you have some elk meat that needs to be eaten, and what better time than sharing it with your friends and family for the holiday?
Squirrel or Rabbit for Thanksgiving Meal in Idaho
This may seem extreme, but if turkeys are gone, and there isn't time to get back to the grocery store, perhaps you stick to what is close by and start chunking rocks at some squirrels or rabbits in the area and cook up some local Idaho flavor this holiday. Everyone deserves a good Thanksgiving meal, and how you get it can be your little secret.
Hotdog or Hamburgers for Thanksgiving Dinner
Most think of hotdogs and hamburgers as a Fourth of July meal, but if a turkey isn't an option you have to make due. Have football on the tv and grill outside in the cold, and it'll feel like tailgating with the whole family. To offset the meal, have turkey next Fourth of July to even things out.
Pizza on Thanksgiving
It may not seem like a traditional Thanksgiving meal, but very few people are going to be complaining about having pizza anytime. You can order enough to satisfy the whole family, as well as potentially have leftovers. Even if there isn't a turkey shortage, this a good backup plan to always have in your back pocket.
Breakfast for Thanksgiving Meal
Instead of worrying about lunch and dinner, how about having a late breakfast or having breakfast for your holiday meal? Bacon, sausage, eggs, toast, perhaps pancakes or waffles, you can do any combo you want of breakfast food and perhaps start a new family tradition while you are at it. Breakfast food is way easier to prepare than a traditional Thanksgiving meal.
Spam Shaped like a Turkey
While many do not like spam, there are a decent amount of people that do, and for those that do, you can have a can of spam, and perhaps get creative with it. While it may not be the most popular option on the list, it beats not eating anything. Carve it into a turkey if you can, or see what designs you can come up with. If nobody is artistic enough to do that, you can have a can in front of each person.
Tofu for Vegetarians on Thanksgiving
Even if there isn't a turkey shortage, if you have anyone coming to your meal that is a vegan or vegetarian, you may want to get some tofu so they can enjoy the meal as well. If you are unable to get a turkey, it may be wise to get some tofu anyway, as it will be a healthier option this holiday season. 
Chicken Instead of Turkey for Thanksgiving
If none of these meet your criteria for the holiday, you can always stick with the bird family and have chicken. While that may be the closest thing to turkey and may make the most sense, it isn't as fun as trying something more off the radar. You can prepare it in different ways though, and having options is never a bad thing.
Hopefully, everyone can have a proper Thanksgiving meal this year, but if not, enjoy one of the options above or whatever you and your family decide to eat.
Magic Valley Photogenic Foods
What Does Your Fall Yard Look Like?
It isn't just the season that has changed: many yards in Southern Idaho have taken on drastic changes over the last few weeks.