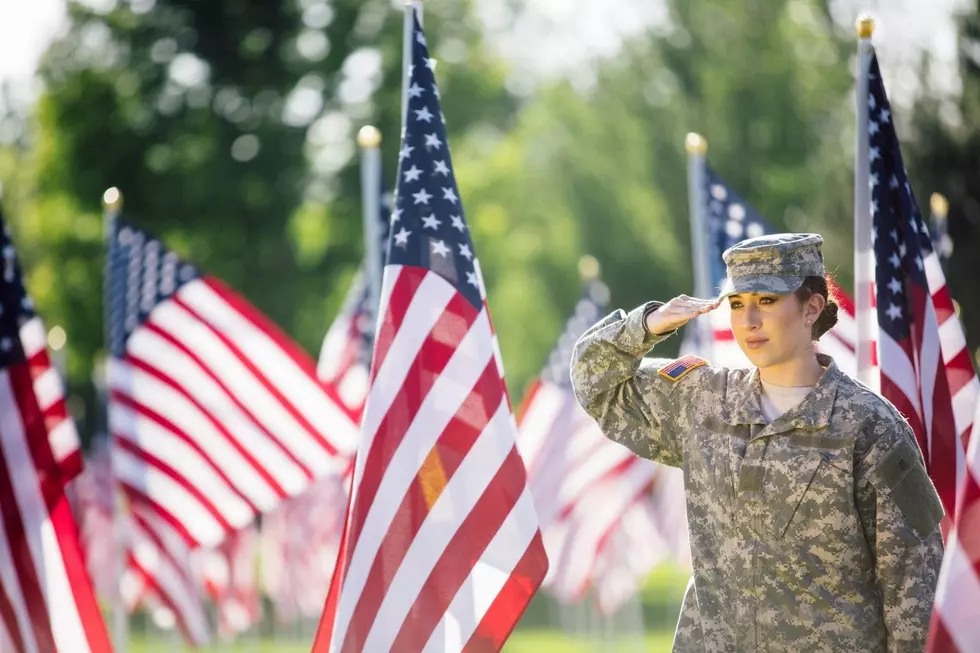 Help Veterans this Month with Awesome Event in the Magic Valley
Credit: MivPiv
The month of May is finally here, which means the weather should be getting warm, but since it is Idaho that is no guarantee. It does mean though that Mother's Day is fast approaching, school will be ending soon, and Memorial Day is at the end of the month. Those days may seem far away, but as the calendar has proven lately, the days and weeks are flying by and it will be here before you know it. Twin Falls is one of the best places in the country for Memorial Day for several reasons, but one of them is due to a unique event that helps raise awareness and funds for veterans.
22 Jumps in Twin Falls
One of the coolest Memorial Day traditions in the entire country returns this year, as 22 Jumps is set to take place on May 27 in Twin Falls. For those unfamiliar with the event, it is to help raise awareness for veterans that are struggling with traumatic brain injuries. The event takes place every year on Memorial Day weekend and involves 22 consecutive jumps from the Perrine Bridge. It is a spectacle that everyone should witness and makes for a great family tradition to watch every single year for the holiday weekend. By clicking the link you can see the countdown to when the event will begin this year. 
About 22 Jumps in Twin Falls
There are currently only three locations in the entire United States that participate in the event, with Phoenix being one, New River Gorge National Park in West Virginia being one, and Twin Falls being the other. The event started 3 years ago and has held 7 events so far, while also raising $225,000 for veterans dealing with brain injuries. You can click on the link above to donate at anytime, or you can also sign up to be a volunteer. With Twin being blessed to be one of the few locations for this event, it would be a shame to miss out on it. 
Mark your calendars and continue to check the countdown to make sure you don't miss any of the jumps that take place on May 27. It may seem like a ways away but it will be here soon. Even if you can't make it out to the event this year, donate if you can. These men and women sacrificed for our freedom, and while we can't thank them enough, a small donation is the least we can do if it is all you can afford. For more details click the link above and make sure to watch all 22 jumps this Memorial Day weekend. 
Hilarious Yelp! Reviews Of Twin Falls
You just can't please some people.
Beat the Heat at Shoshone Ice Caves
Looking to get away from the heat? Head underground out in the middle of the southern Idaho desert at the Shoshone Ice Caves. Go from one extreme to another, 100 degrees above ground to below 30 degrees underground.