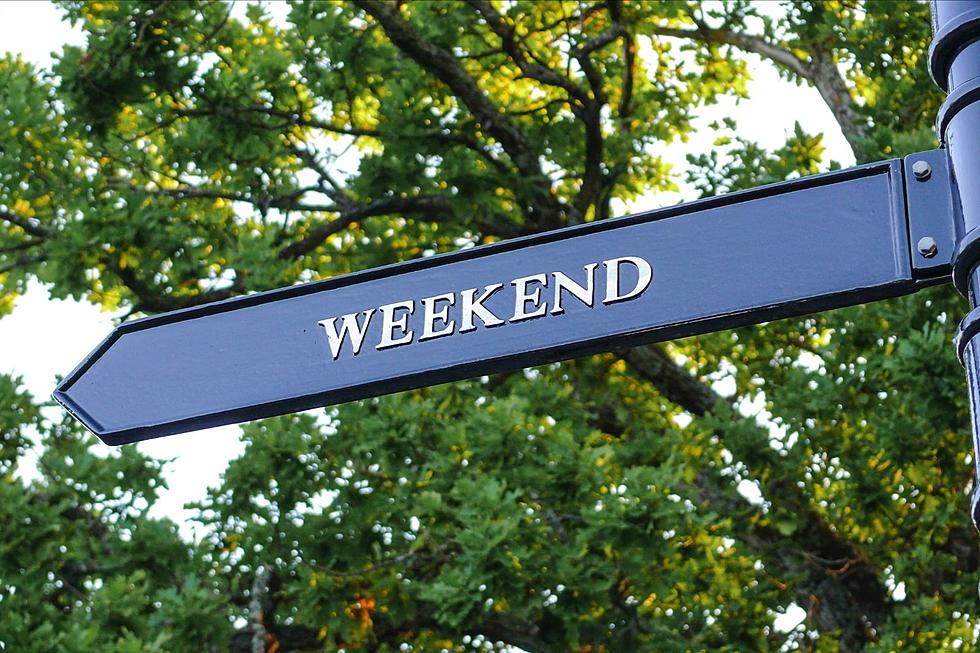 9 Amazing Events Happening this June Weekend in the Magic Valley
Credit: Hansjörg Keller on Unsplash
The weather has been up and down lately which may have you altering your plans this weekend, especially if it involved swimming or being in or on the water. The wind and chilly air has affected some things lately, but it doesn't have to ruin your weekend. This is one of those weekends that when summer begins, you circle on your calendar and countdown the days until it is here. There are tons of events taking place, and the only negative is not being able to be at multiple places at one time.
Thursday, June 22 Through Saturday, June 24 - Gordy's HWY 30 Music Fest
Gordy's HWY 30 Music Fest is finally here and is underway. It kicked off Wednesday night and continues Thursday, Friday, and Saturday. The performances begin around noon and go until nearly midnight. If you need to know what you can bring and what to leave at home, make sure to click this link here. Keep your wristbands on if you are going for multiple days, and if you have your tickets, make sure to bring them with you. Click the link above to check out the schedule and who to see day-to-day. 
Thursday, June 22 - Shrine Circus
The circus is in town for one night only, and you won't miss it. There are two shows taking place at 4 PM and 7 PM, and the circus will be at the Gooding Fairgrounds. Tickets are $20 for adults, $10 for children 3 to 12, and free for children 2 and under. There will be extracurricular activities for those that purchase special tickets. For all the details on the circus, make sure to click the link above, and book your tickets now. 
Thursday, June 22 Through Sunday, June 25 - Idaho Regatta
The Idaho Regatta is back this year, and it is taking place this weekend. The event kicks off Thursday with Show and Shine, beginning at 5 PM at the Best Western Plus Burley Inn. The event will continue on Friday with the meet and greet from 9:30 AM to 11 AM, and the races will be on Saturday and Sunday. This event is a blast and one you won't want to miss. For all the details, make sure to click the link above. 
Friday, June 23 - Ladies Night
All women need a night out away from their men or with their girls, and that is exactly what is happening this Friday when Ladies Night is taking place. A movie, an appetizer, and a drink, all for $25 and you get to leave the men at home. All the proceeds go towards a good cause, so not only do you enjoy a night of fun but your money is helping those in need. The movie will be played at the Orpheum Theatre, and the event begins at 5:30 PM on Friday. For all the details, click the link above. 
Friday, June 23 - Father-Daughter Dance
Fathers it is time to dust off that nice suit you have, put it on and take your daughter to a dance for her and you only. The Grace Dance Academy is hosting a Father-Daughter Dance this Friday, from 6:30 PM to 9:30 PM at Amazing Grace Fellowship. Tickets are $20 for a father and daughter, and $5 for any additional daughters. You can click the link above to purchase your tickets and for more information. 
Friday, June 23, and Saturday, June 24 - Legacy Car Show
Are you a fan of classic cars? Do you enjoy drive-in movies? The Legacy Car Show offers both. The event begins Friday at 8 PM, with the drive-in movie beginning at 9:30 PM. On Saturday, the car show will take place, with a Poker Run also beginning at 3:30 PM. The weekend will be full of activities throughout the show and will be an all-day event on Saturday. To see all the details and schedule, make sure to click the link above. 
Saturday, June 24 - Duck Donuts 1-Year Anniversary
It has been one year since Duck Donuts has come to Twin Falls, and they want to celebrate with everyone. From 9 AM to 1 PM on Saturday there will be a duck pond where children can win prizes. Throughout the day from 8 AM to 8 PM, everyone that stops by can get a free cinnamon donut with no purchase necessary. You can win a year of free donuts or some Duck Donuts-themed gifts throughout the day as well. Click the link above for all the details on this delicious event and accomplishment. 
Saturday, June 24 - Boise Music Festival
This weekend is packed full of great music choices, and the Boise Music Festival offers a variety of options. The festival will be taking place at Expo Idaho, located at 5610 Glenwood in Boise. There is a plethora of artists, including, Ludacris, Elle King, and Jelly Roll. With the festival being on Saturday, you can drive up on Friday and be there for the whole festival and return on Sunday without taking a day off work. To see the full lineup and for more details, click the link above. 
Sunday, June 25 - Sunday MakeBreak: Tie-Dye Shirt
Looking for something free to do this weekend? It is the best price and there is an event this weekend to help prepare you for the upcoming holiday by creating your own patriotic t-shirt. This Sunday at Michael's will be an event to create your own Tie-Dye shirt for the Fourth of July. Michael's is located at 1988 Bridgeview Boulevard and the event will be happening between 2 PM to 4 PM. Follow the link here to pick a shirt, that you will have to buy, and then you can tie-dye it for free at the store. 
This weekend is jammed packed full of events and deciding what to attend and what to miss out on will be tough. Nobody should be bored this weekend in the Magic Valley though. Go tie-dye a shirt, attend a music festival in Boise, attend Gordy's HWY 30 Music Fest for one or multiple days, enjoy watching boats race, eat a delicious free donut, enjoy some classic cars and a drive-in movie, have a dance with your daughter, enjoy a ladies night out, or go to the circus. Whatever you decide to do, have fun, be safe, and enjoy your weekend.
Best Places For Adult Parties In Twin Falls
Parties and games aren't just for kids. Sometimes you want to abandon the kids at home and go have some real fun without them. Here are the best places to do that in Twin Falls.
Twin Blades Axe Throwing