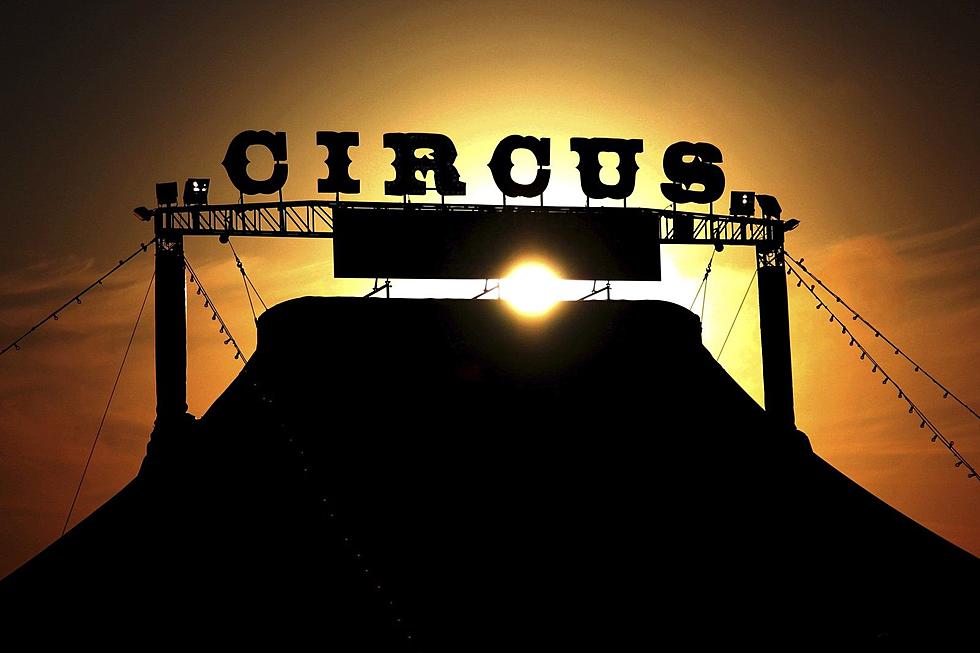 Don't Miss the Circus Coming to the Magic Valley this Summer
Credit: SnapperPaul
There are certain events that everyone needs to experience in life. Everyone should learn to ride a bike as a kid or go to Disneyland or Disney World. Certain things make life special that you feel you miss out on if you don't get to attend certain events or try certain things. One thing that everyone needs to do in life, at least once, is go to the circus. It is sadly a dying experience that once took the country by storm years ago, but if you attended one as a child it was likely a magical experience that you never forgot. The circus is set to come through the Magic Valley this summer, and you won't want to miss it. Here are the details that you need to know.
Circus Coming to the Magic Valley

The circus is coming this week and you have multiple chances to go to multiple locations. The Shrine Circus is coming to Rupert and Gooding and you won't want to miss it. The circus will be at the Minidoka Fairgrounds on Wednesday with two shows, one at 4 PM and the other at 7 PM. The circus will then move to the Gooding Fairgrounds on Thursday, with two shows as well, also at 4 PM and 7 PM. Tickets are $20 for adults and $10 for children aged 3 to 12. Kids 2 and under are free. 
About the Shriners Circus in the Magic Valley

If you have never been to a circus or haven't been to one in a while, there is much to see and enjoy. There will be acrobatics, aerialists, showgirls, and even the Globe of Death. Depending on what tickets you get, depends on the experience, but some tickets include face painting, bounce houses, photo opportunities, and more. No matter which tickets you get though, you are sure to be entertained and have an enjoyable experience. 
Don't wait and book your tickets today for the circus. If you miss the shows in Rupert or Gooding, the good news is there are a few more options in Nampa, if you are willing to make the drive. Pack up the car and go enjoy an afternoon or evening at the circus, and create family memories that are guaranteed to last a lifetime.
Places To Get Really High Around Twin Falls
Since
marijuana is still illegal
in Idaho, you can't legally walk down the street and get high, but there's another way to get high around Twin Falls that is much more socially acceptable.
Twin Blades Axe Throwing