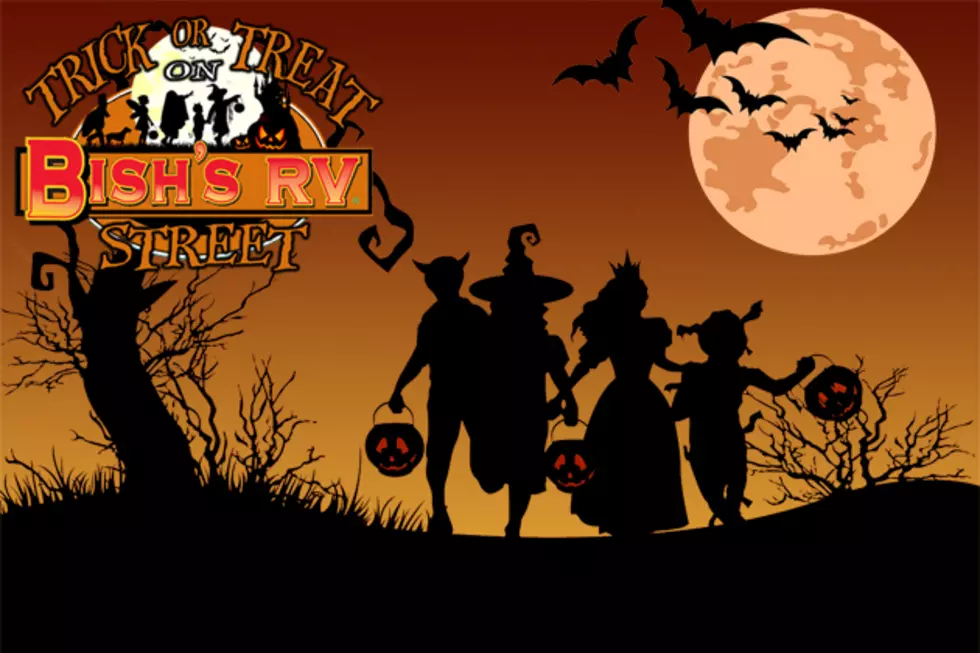 Trick Or Treat On Bish's Street 2014
Trick or Treat on Bish's Street. Townsquare Media Twin Falls
On October 31st, celebrate Halloween with your little ghosts and goblins the safe, fun, and free way at Trick or Treat on Bish's Street!
Safe & Fun Trick or Treating
It's the safe and fun way to go trick or treating. Admission is free!
If your business is interested in participating in Trick or Treat on Bish's Street, contact Janice Degner at (208) 733-7512 to reserve your space. But hurry, Halloween is quickly approaching!
Sponsored in part by
Jump Time Idaho
1000 Springs Resort
Pacific Steel & Recycling
PSI
Toytown
Braces R Us
Farm Bureau Insurance
Rock Creek Fire Department
McDonalds of the Magic Valley
Agri-Service
Boy Scouts of America
Snake Harley Davidson
Tony's 2T Auto
Twin Falls County Sheriff's Office
Goode Motor VW/Mazda
Olsen Chiropractic
Kiwi Loco
Culvers of Twin Falls
It's Trick or Treat on Bish's Street, October 31st from 3:30p to 6p in the Fred Meyer parking lot on Blue Lakes Blvd! Happy Halloween!