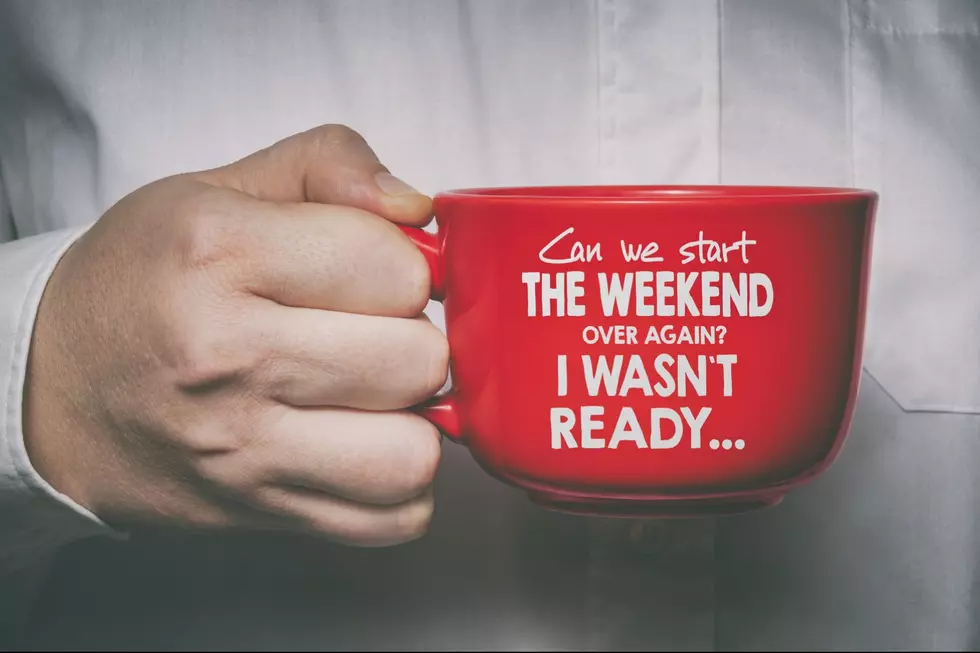 9 Events Happening this Weekend in Twin Falls and the Magic Valley
Credit: natasaadzic
Another week is coming to an end, and as we all count down the hours for the weekend, it is time to also start planning how to spend it. Yes, you can begin shopping for Christmas early, but there is also much to do for Thanksgiving and fun events to attend. It may be cold outside, but there appears to be no snow or rain, as of now, so it is a great time to get out of the house and attend one or multiple of the many events taking place this weekend. Here are some of the events and activities taking place this weekend in Twin Falls and the Magic Valley.
Thursday, November 17 Through Sunday, November 20 - Toytopia at the Museum of Idaho
Although it has been there for a bit, if you have not been to the Museum of Idaho to check out the Toytopia exhibit, you are going to want to get out to Idaho Falls and check it out before it is too late. The exhibit will only be there until January 29, so there is still time, but head out this weekend while the roads are nice and the weather allows it. At Toytopia, you can play, learn, and have fun at multiple hands-on exhibits, such as a life-size dollhouse, toys through the decades, a Lego station, a retro 80's arcade, and the popular giant piano. Click the link above to see the cost and hours of the museum.
Thursday, November 17 Through Saturday, November 19 - Gooding Festival of Trees
With the holidays fast approaching and many already in the Christmas spirit, perhaps you want to get out and enjoy the Gooding Festival of Trees this weekend to truly bring the Christmas spirit to life. The event will be taking place at the Hummingbird House in Gooding and all proceeds from the event will go towards Gooding schools. There are multiple events taking place throughout the festival and you can click the link above to find out what times and what events you can attend this weekend. 
Thursday, November 17 Through Saturday, November 19 - Idaho State Festival of Trees
If you can't get enough of festive Christmas trees, or you are in the Pocatello area, make sure to stop by Idaho State for their Festival of Trees this weekend. The festival starts on Thursday and will go on until Saturday, with everything beginning at noon each day and going until 8 PM. Outside of the beautiful trees, there will be stories under the Christmas tree, photos with Santa, and an Aisle of Nativities. Tickets are $5 for general admission, $15 for breakfast with Santa, and $30 for children's royal teas.
Thursday, November 17 Through Sunday, November 20 - 60 Hours to Fight Hunger
While not a true event, make sure to take a small bit of time out of your weekend and donate whatever you can to 60 Hours to Fight Hunger. The event is back once again, and this year they are looking to gather 2022 turkeys. If you can't donate a turkey, you can donate a multitude of foods that others would eat on Thanksgiving, or give money donations as well. It all starts at noon on Thursday and will go on until 10 PM on Sunday. You can go to Rob Green Buick/GMC at 1427 Blue Lakes or you can go to Smith's on Saturday from 9 AM until 4 PM.
Friday, November 18 & Saturday, November 19 - Idaho Wedding Scene Experience
If you have a wedding coming up or hope to one day have a wedding, make sure to check out the Idaho Wedding Scene Experience, taking place at Twin Falls County Fairgrounds this Friday from 5 PM to 8 PM and Saturday from 10 AM to 5 PM. The cost to get in is $12 if you buy tickets online, and $15 if you buy them at the door. This is a great one-stop to see everything you could need for your upcoming wedding and is a must for any soon-to-be or future bride.
Friday, November 18 & Saturday, November 19 - CSI Men's and Women's Basketball
The CSI men's and women's basketball teams are both home this weekend, and you can see both plays back to back on Friday and Saturday. The women tip off at 5 PM on Friday to take on Central Wyoming College, followed by the men tipping off around 7 PM to take on Wenatchee Valley College. On Saturday it'll be the same with the women tipping off at 5 PM to take on North Idaho College, and the men tipping off around 7 PM to take on Central Wyoming College. The women are currently 4-1 on the season, while the men are off to a 6-0 start and look to remain undefeated this weekend. Tickets are still available for all four games. 
Friday, November 18 - Turkey Bingo
Food, drinks, and bingo, what could be better? The Filer Fire Department and Operation Secret Santa will be hosting turkey bingo this Friday at 5:30 PM at the Filer Fire Rural District at 215 Fair Avenue in Filer. There will be a chili feed beginning at 5:30, with bingo beginning at 7 PM. If you bring 2 cans of food to donate, you can get a free bingo card for the first four games. The event is a food drive, but there will also be food for you to eat like hotdogs, chili dogs, water, and soda. It will cost 50 cents extra for each bingo card. Head out to turkey bingo for a fun, family night out this Friday.
Saturday, November 19 - Legacy Fields 'Dream Big' Bash
For any sports fan or even movie fan, Rudy is one of the most iconic sports figures and movie figures there is. His story is legendary, and your chance to meet the real-life Rudy will be this Saturday, as he visits Twin Falls for the Legacy Fields 'Dream Big' Bash. The event is from 7 PM until 11 PM and tickets are $135 per person or $1000 for a full table, which seats eight. The bash will be taking place at the Canyon Crest Event Center and will include dinner, an 8 x 10 autographed photo of Rudy, a chance for a picture with him, a raffle, a silent auction, and so much more. Make sure to click the link for full details and book your tickets today as there is limited space. 
Sunday, November 20 - Everybody House Thanksgiving Fest
If you can't wait until Thanksgiving to enjoy a proper holiday meal, there is an event taking place where you can enjoy some good food, but also meet some new people and maybe make a friend or two. The Everybody House is hosting a Thanksgiving Feast this Sunday at 1 PM. Doors open at 12:30 PM. There will be live music, food, and information about the program Everybody Eats. Everybody is welcome, and it will be a fun and delicious time for all.
While many are preparing for the holiday week ahead, make sure to get out and have a little fun before the holiday festivities begin. Play some bingo, enjoy some Christmas trees, have a pre-Thanksgiving feast, meet a celebrity, donate to charity, play with some toys, or plan your wedding. Whatever you decide to do this weekend, have fun, be safe, and enjoy the final weekend before the holiday chaos begins.
Best Places For Adult Parties In Twin Falls
Parties and games aren't just for kids. Sometimes you want to abandon the kids at home and go have some real fun without them. Here are the best places to do that in Twin Falls.
Check Out Mary Alice Park in Twin Falls, ID
Mary Alice is an easily missed park, hidden in Twin Falls, but it should definitely not be missed if you want to visit the most magical park in town.