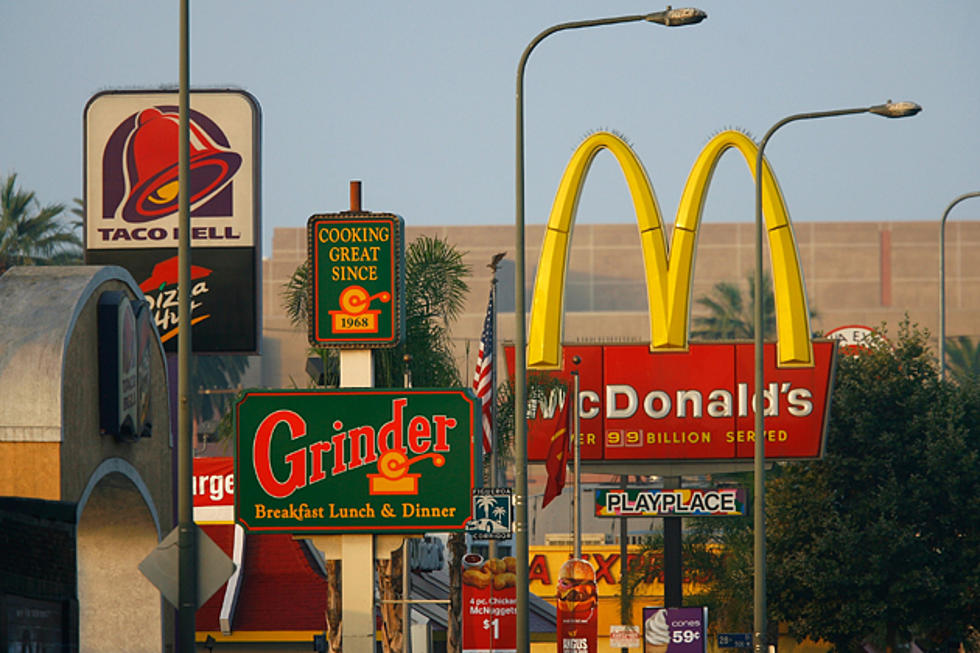 Which Food Chains Closing in Twin Falls Would be Missed the Most?
David McNew, Getty Images
Anytime a food chain closes anywhere it is sad. Yes, it may not be a place you eat at often, but knowing it is an option is always nice. There have been plenty of food chains to come and go through the years, with most recently Arctic Circle on Pole Line closing, but fortunately, there are still other ones in the area. We have seen the likes of Popeyes disappear from town, Chipotle, which thankfully is coming back soon, and others that have never called Twin Falls home. Is it better to have never had a food chain, or is it better to have enjoyed it for a bit before it is taken away? Which food chain would be the worst to see close in Twin Falls?
Food Chains in Twin Falls
There are a plethora of food chains in Twin Falls such as Taco Bell, McDonald's Culver's, and even sit-down chains like Applebee's, Olive Garden, and Red Robin. While many have their opinions of which ones they like and dislike, having options is a plus. You may not always eat at Olive Garden, but there can be that one time a year you crave the breadsticks and salad. You may not always want McDonald's or Taco Bell, but on certain nights you might be so hungry that you want something affordable, quick, and don't care about calories. Having the major choices is essential to Twin Falls life, but if one of these places were to close and disappear from town, which would be the most devastating, and have you contemplating leaving town to live closer to one? 
Food Chains Closing in Twin Falls
The good news is, that more restaurants seem to be coming to Twin than leaving these days, but if one were to close, which would be the hardest to stomach. McDonald's closing would be heartbreaking, but the good news is that there are multiple ones, so unless they all closed, we could survive going to a different location. The same can be said about Burger King, Dairy Queen, Subway, and Jimmy John's. The loss of Culver's, Taco Bell, Jack in the Box, or Chick-Fil-A would be felt differently, with each having only one location in town. The same can be said for all of the sit-down chains as well. What your preference is would likely affect your answer, but we can all agree, based on the lines alone, that Taco Bell and Chick-Fil-A would be tough to swallow if they were to pack up and leave the area. 
The hope is that none of these places ever leave town, but if they did, which one would be the hardest to say goodbye to? The nice thing about chains is that you can usually find them in a nearby town or state and still get your filling, but it isn't the same. Personally, Taco Bell would be a tough one for me, as it is my cheat restaurant, and is the only place I am willing to wait in line for, where the rest I will find a place with a shorter line. With the town growing, these places are needed to fill our bellies and cravings, and hopefully, some of the stores with one location will add a second, so the fear of losing them will go away. 
Magic Valley Photogenic Foods
Old Pole Line Photos Show Crazy Fast 13-Year Development
These 2008 pics of Pole Line Road in Twin Falls compared to now demonstrate the crazy fast development over the last 13 years.