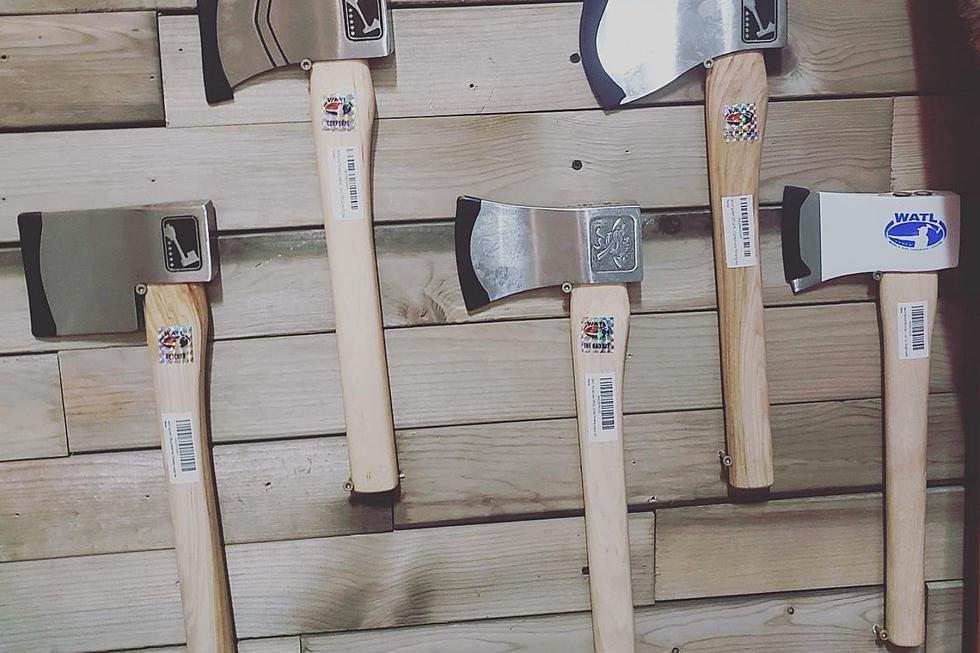 Local Hero's, Axes, and Fun at Tournament in Twin Falls
Credit: Bearded Axe
We all have those days that feel long, we are frustrated with work, our significant other, or maybe our children. Sometimes you need a day to get away and let off the built-up stress, anger, and tension. There is a place here in Twin Falls that is perfect for releasing that tension, and you'll have fun doing it also. If you are someone that serves our community, you are going to want to check them out for a special event this month as well.
Bearded Axe in Twin Falls
Bearded Axe in Twin Falls is a place where you can have fun, be competitive and let out all your anger all at the same time. If you have not tried axe throwing yet, you are missing out. Located at 246 3rd Ave South in Twin Falls, is where you want to go, and you can even join a league. They have a league night on Mondays that you can join and put your axe throwing to the test against the best in town. Bearded Axe will be holding a tournament coming up, but there is a catch to participating.
Bearded Axe Hero's Tournament
Bearded Axe will be holding a tournament on Saturday, April 23 for the hero's in the area. To enter the tournament you have to be a firefighter, work in the medical field, law enforcement, or military. Entrance to the tournament is $50 per person, with sign-in beginning at 9 AM and the tournament starting at 10 AM. There will be prizes, snacks, and a ton of fun. For more details, you can visit their Facebook page or call Bearded Axe at 208-933-AXES. 
You may not be able to participate in the tournament, but if you have any friends, family, or come across someone that works in one of the fields above, make sure to let them know about the tournament so that they don't miss out. If you are unable to participate, look into joining the league, or maybe just go have a fun night time to time throwing axes. 
Best Places For Adult Parties In Twin Falls
Parties and games aren't just for kids. Sometimes you want to abandon the kids at home and go have some real fun without them. Here are the best places to do that in Twin Falls.
Things We Do In Idaho That Feel Illegal But Aren't
We all know that feeling of driving down the street innocently obeying all the laws and a cop car pulls up behind you and you immediately feel like a felon on the run.