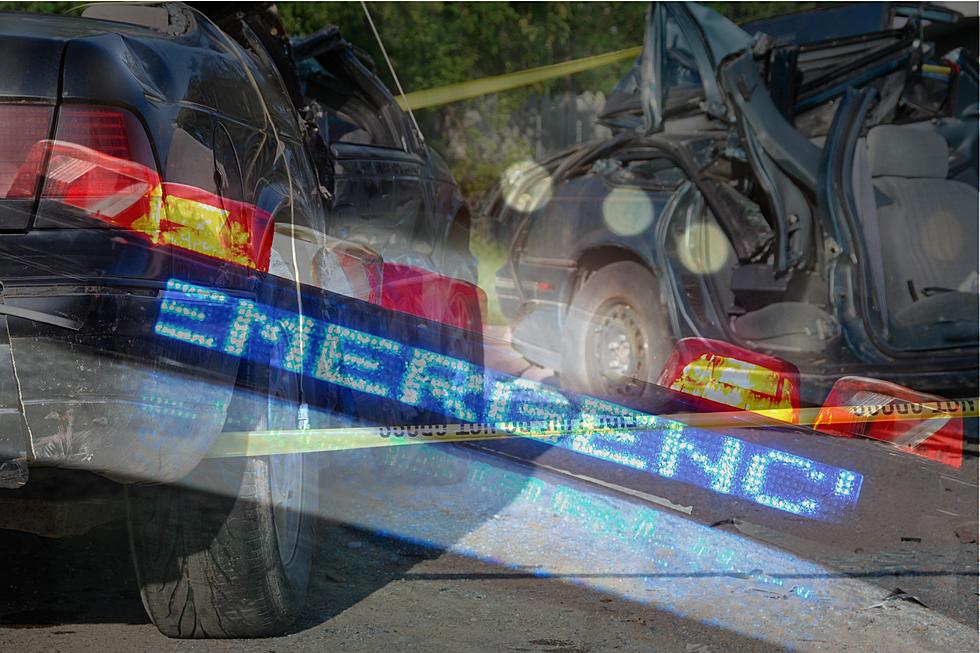 Idaho State Police Report 3 Accidents, 2 Fatalities Being Investigated
Credit Canva
Idaho State Police recently reported 2 fatal incidents and 1 rollover crash on Idaho roads.
Cassia County Incident with ISP Trooper and Pedestrian
Just before 10:30 p.m. on October 25th, 2023, an ISP trooper was responding to assist a motorist on State Highway 81 in Cassia County, Idaho. At about milepost 4, the trooper struck a female pedestrian in the roadway with his patrol car. The trooper immediately stopped and administered CPR until Malta EMS arrived and assumed emergency medical treatment for the female.
The pedestrian was a woman from Malta who died at the scene. The investigation closed the roadway for nearly six hours. The Critical Incident Task Force along with the Twin Falls County Sheriff's Office has been called in to investigate.
Fatal Crash in Gooding County October 27th
A juvenile driving a 2002 Honda Odyssey was travelling northbound on 2000 E. They failed to yield at the stop sign while trying to cross US26 and were struck by a 2000 Ford Excursion. The Ford was driven by a 50-year-old male from Wendell, that was travelling westbound on US26. The Honda then went off the north shoulder and struck an unoccupied Backhoe.
Two juveniles in the Honda were pronounced deceased at the scene. The Honda driver and another passenger were transported to hospitals as were the driver and passenger of the Ford. The road was blocked for emergency personnel and to clear the scene for about four hours.
Rollover Crash With Injury in Gooding County
A 30-year-old male, from Rexburg, was driving a 2021 Chevy Silverado westbound on US-20. Near milepost 328 he struck the back of a 2007 Buick Lucerne and continued driving westbound. At approximately milepost 325 the Chevy struck the barrier and rolled.
The driver was taken via air med to a local hospital.
All incidents are still under investigation.
Is Idaho Really One Of The Least Educated States?
A report says that Idaho is among the least educated states in the United States. Where does Idaho rank against neighboring states? Let's start with the "most educated" and work our way down the rankings.
Gallery Credit: Chris Cardenas
These Are The Ten Most Affordable Cities In Idaho
According to
AreaVibes
, these are the ten most affordable cities in Idaho. They have also given each city a livability score based on factors like friendliness, parks, public transportation, walkability, safety, and more.
Gallery Credit: Marco