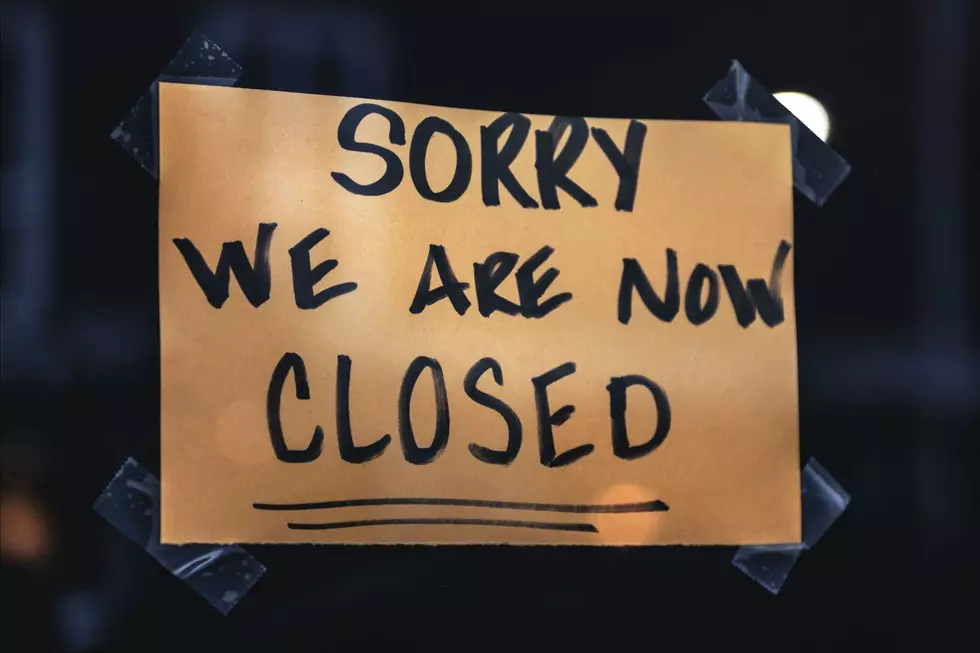 Why Twin Falls Would Have Big Issues if the Hospital Closed
Credit: Tim Mossholder on Unsplash
The hospital in Twin Falls has been a great luxury to have in the Magic Valley, and at one time or another most of us have been there to either visit someone, be cared for, or perhaps have worked there. Last week a story was written about why it would be beneficial to perhaps have a second hospital in town, but what about the other extreme? If something were to happen to cause St Luke's to close, how would it effect the employees and the community?
What Would Happen if St Luke's Closed in Twin Falls?
Hopefully, this never comes to be true, but in a worst-case scenario, if the hospital were to close, it would impact Twin in a major way, that the town may not be able to come back from. The hospital staffs a good portion of residents in the Magic Valley. A loss of the hospital would hurt the economy and see many of those people become jobless and forcing them to move and look for jobs elsewhere. While doctor offices would scoop up some of the former employees, there wouldn't be enough jobs available for that many employees. Some may be excited to see the population shrink down a little, but over time the effect would be much more negative than positive. Many neighbors, friends, and family members would no longer live close by and would have to relocate to make a living.
Where to go for Medical Care
With the hospital gone, the nearest one to Twin Falls would be in Gooding, with other further options being Ketchum, Boise, and Idaho Falls for bigger hospitals. In case of emergency, this would be an issue, as at times every second is of the essence. Having a hospital in town can sometimes be the difference in the outcome, and those extra minutes can be crucial. While St Luke's isn't everybody's favorite, having it nearby is something that nobody should argue is a luxury to have.
The Decrease in Population of Twin Falls
While St Luke's may not supply the most jobs in the area, that would be Chobani, it does house a good number of employees. With many of these medical professionals likely wanting to stay in their field, they would be forced to look elsewhere for jobs, and decrease the population of Twin by a good amount. This would leave many vacant apartments, and houses, as well as the businesses in town, would see a major blow. The fewer people in town would mean fewer customers, and restaurants and retail stores would pay a dear price. While most would think the hospital closing would only affect St Luke's, in reality, every business in town would feel the repercussions in some form.
What Would Take its Place?
The hospital takes up a good amount of land on Pole Line, which is a prime location. It is near the outskirts of town, but being near a high school, Walmart, and many new eating options, the location isn't all that bad. With a big building standing there and plenty of land to expand, what would go in its place? Do you turn it into a big hotel? Do you fill it full of office buildings? Do you knock it down and develop something new in that spot? It could turn into a housing unit for college students, the elderly, or be a new high-rise type of building. There would be many possibilities, but leaving a hospital building vacant seems highly unlikely.
While not everyone has had a good experience at the hospital here in Twin Falls, it is better to have it here if you need it, rather than to have none. The hospital isn't closing anytime soon, and hopefully never will. If it does, it would be interesting to see what happens and see how Twin Falls would react and rebound from the fallout. It makes you wonder, what would happen if other big companies in Twin Falls closed. How would the closing of Chobani, Costco, Walmart, or even McDonalds, affect Twin Falls? Hopefully, we never have to find out. 
Old Pole Line Photos Show Crazy Fast 13-Year Development
These 2008 pics of Pole Line Road in Twin Falls compared to now demonstrate the crazy fast development over the last 13 years.
9 Deadliest Intersections In The Magic Valley
The deadliest intersection in Idaho isn't in any of the largely populated cities, it's in the small town of Jerome and it's one of the top 20 deadliest in the nation.