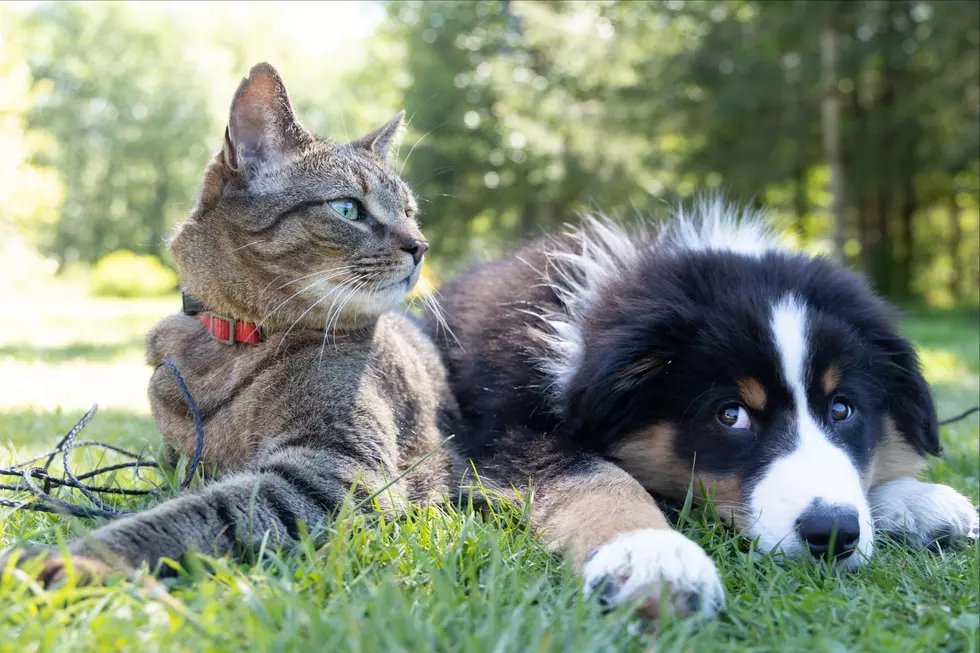 Why Cats are the Worst and Dogs Are Better to Own in Idaho
Credit: Andrew S on Unsplash
Owning a pet can be one of the great joys in life. Depending on what you own, it can be your best friend or your child, and they can often make bad days better. Pets take time, effort, money, and love, but they are worth it most of the time. There has been a great debate for years about what the best pet is and it usually comes down to the simple question of dogs or cats. In Idaho, there can be a case made for either one, but the correct answer is dogs are the best pet, especially in Idaho, and here is why.
Dogs Protect Owners in Idaho
In the rare occurrence that somebody attempts to break into your home, or you have an unwanted guest, a dog is likely to alert you or scare the intruder away. They will bark and let you know to wake up or grab your gun or check if it is your parents or your in-laws and sneak out the back door. A cat will run and hide under the bed, stay asleep, or greet the intruder by rubbing up against their leg. This is not helpful and leaves you in danger, while the dog may have saved your life.
Dogs Can Save Your Life, Cats Won't
If you ever are out fishing or kayaking with your dog and something goes wrong that ends with you struggling in the water, a dog is likely to jump in and attempt to pull you out and help you. A cat would watch you float down the river in your kayak, or watch from the bank, before going to find another loving family to feed it. If there were a fire in your home, a dog would try to help and pull you or your children out, while a cat would escape and watch the house burn while licking its coat to make sure it looks pretty.
Dogs Know Their Names, Cats are Dumb
When you whistle for a dog or yell its name, it will likely listen or come. When you need a dog to go into its kennel, bring you something, or yell at them for doing something wrong, it will typically respond to its name. When a cat is called or yelled at for doing something wrong, it will look at you with those big annoying eyes, or they will continue doing it, like you aren't in the room. Cats will come for food, while dogs will come because they know they are being summoned for a reason.
Wrestling with a Dog Compared to Wrestling with a Cat
If you have a somewhat bigger dog, odds are you enjoy wrestling with them from time to time. Dogs are a joy to play with, either by throwing the ball, or a frisbee, chasing each other, or getting on the ground and wrestling with them. Yes, they may bite a little or scratch, but it mostly is harmless and pain-free. When you try to play with a cat, it only ends one way and that is with a ton of scratch marks and wanting to punt the cat across the room, even though you would never actually do it. Dogs know their limits and don't want to hurt their owners, whereas cats don't care and won't stop until you are screaming in pain.
Cats Get Everywhere While Dogs Are Limited
There are exceptions to every rule, but for the most part, if you want to keep something away from a dog, you put it up high or in a spot that they can't jump to or won't jump up to. Cats, on the other hand, know no boundaries. They will jump or climb anything, get into closets, get into cabinets, and will walk across countertops as they see fit. This is inconvenient and annoying, where a dog will sit beside you and look up at you, hoping you will hand over what you are keeping from them. The patience of a dog outweighs the entitlement of a cat.
Dogs Make Great Camping and Hunting Buddies, Cats Do Not
Take a cat camping and odds are it will run off, a bigger animal will come after it, or it will do very little to make your trip better. Take a dog with you and they will stick by your side mostly, go get your tag, depending on what you are hunting, and be fun to have with you on your trip. They will bark and let you know if something is approaching you aren't aware of, but will also likely know to be quiet, if they are properly trained while you are hunting. Nobody has a clue what a cat will and won't due in that environment. 
Cats Suck and Dogs are Better
While both animals deserve love and homes, it says something when driving around Twin about how many stray cats there are in the town. Go down to Rock Creek Park and you will notice nearly over a hundred cats call it home. When cats are strays, it is not uncommon for somebody to put food out and feed them, but not take them home. When dogs are strays, usually somebody will try to help find an owner, keep it themselves, or take it to a shelter. You don't see as many stray dogs around as you do cats. Yes, cats can take care of themselves a little easier, but more people prefer to have a dog than a cat. 
Both species are adorable and loveable, and both deserve to be members of the family and appreciated. While there are arguments to be made for both, the correct answer is and will always be dogs are better and make more sense to have as a pet in Idaho. If you don't own a dog, the animal shelter is full of them, and you should go get one today. 
What Wild Animal In Idaho Would You Want As A Pet?
10 Idaho Animals You'd Want As A Pet
Animals You Could See Around or In Twin
10 Animals You Could See Around or In Twin Falls