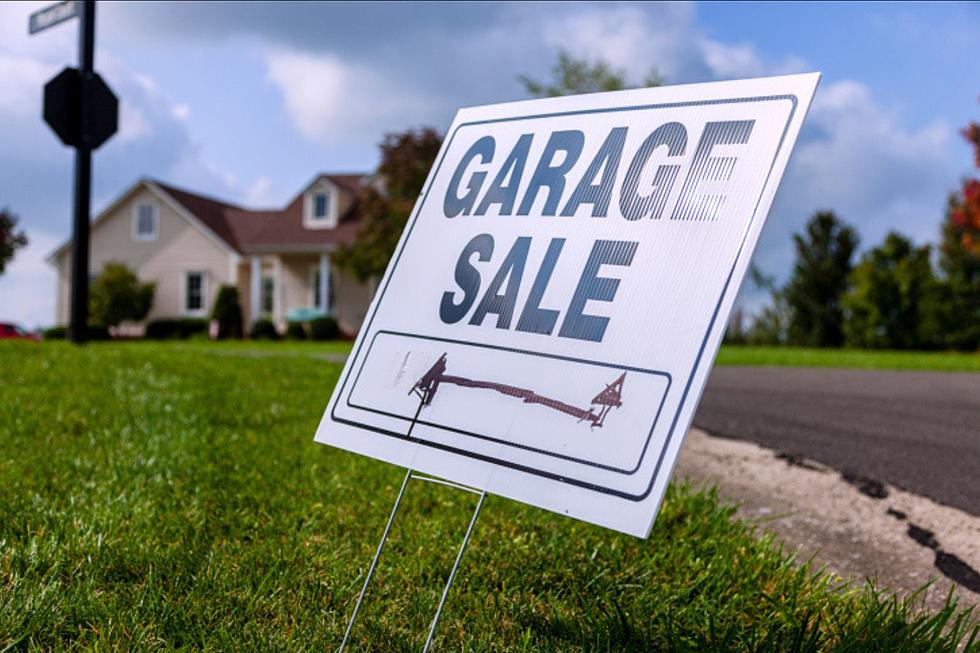 What Type of Garage Sale Do You Have or Like to Attend in the Magic Valley?
Credit: alexeys
As the summer rolls on, garage sales continue to roll out every weekend. In the Magic Valley, there is a window to do garage sales due to the long winters and the hot summers. The heat is arriving so they may lessen in the coming weeks, but odds are there will still be plenty continuing to occur throughout the summer. While garage sales are a great way to get some good deals and to find things you didn't even know you wanted, not all garage sales are created equal. There are different types of garage sales, and which ones you attend, will dictate what you end up with, if anything. What kind you have, can also dictate if you will have many visitors or none, and how successful you will be.
The Organizer
These are the best of the best when it comes to garage sales. These are the ones that have tables and everything organized. They have prices on every single item, and will often give you good deals if you buy multiple things. It is easy to navigate and know how much you are spending without having to ask. If you see an organized garage sale, you are in the right place. 
The Estate Sale
Estate sales are typically organized as well, but they take place throughout an entire house usually instead of in a garage or the yard. Everything will usually be for sale and the prices can vary, depending on the estate sale. They are worth stopping by and looking, because you never know what treasures you can find, and at worst, you can at least check out a house in the area. 
The Collector
These can be hit-and-miss, but will typically be on the high end for pricing. These sales are put on by someone that collects various items and is looking to make some money. They will use words like 'vintage' 'collectible' or 'mint condition' often, and might have a hard time parting with their things. Because these are their babies, they will want a good chunk of change for them. 
The Junk Sale
These sales can be nice because they usually are the most affordable, but the problem is that most of the stuff isn't what you would want. These sales are typically people throwing things out covered in dust, and webs, and look dirty. They likely will throw things on a blanket or be unorganized, and you may question if anything is worth buying. There can be random gems in these sales though, which is why it doesn't hurt to take a look. 
The Greedy Garage Sale
This is the sale that can be misleading and have you questioning what you are willing to spend. While some on this list have different motives for their garage sale, this person is out to make a profit. They will likely be an organizer, perhaps also a collector, and a greedy seller. They will ask for prices that are around full price or even slightly higher than if you were to buy something at the store. The good thing about these sales, is typically their things are clean and in good condition, making them tempting. 
The Thief Garage Sale
These sales will have you scratching your head, They look like a normal garage sale but things will still be in their packaging, they will have 12 of certain items like cameras or cell phones. You will be wondering if these things were stolen or why they have so many certain items that haven't been opened. They could have had a store closed or be selling things from their store, but part of you will wonder. They often have great deals though at these garage sales. 
The Neighborhood Garage Sale
These are great and typically have low prices and a variety to choose from. What makes neighborhood garage sales the best, is that it combines multiple homes and puts them in one location. You save gas, you don't have to walk as much, and you can typically get the best deals, all in one place. 
The Moving Sale
Moving sales are typically where you will find the best deals out of any garage sale because they can't fit it onto the truck and have no other options, so they are looking to get rid of their items at any cost. These are great garage sales to talk down the seller and typically the items will be in good condition. If you see a sign that says 'moving sale' you should make it a priority before any other garage sale. 
The Cleaning Out Sale
The cleaning-out sale is similar to the moving sale, as they are likely willing to strike deals and have some good, clean items. They don't want to have to store what they don't sell or make a trip to Goodwill, so they will likely be willing to work out some deals. They need to make room in their attic, their garage, or perhaps for a new family member. 
It is possible to be multiple of the types above. Someone could have a junk sale while being greedy, and ready to move. There is a variety of combinations, but these are the typical ones you see around the Magic Valley. Depending on what kind you have, can dictate how successful you are, and depending what kind others are having, may dictate if you stop or not. What kind of garage sales do you prefer, and which kind do you have? 
8 Must-Follow Facebook Groups In Twin Falls
The Magic Valley has a lot of cool, informative, and entertaining groups that you should definitely follow if you live around Twin Falls.
Little Free Library Locations In Twin Falls
There are at least six of these cut little libraries around Twin Falls where you can either take a book for free or leave a book for someone else.