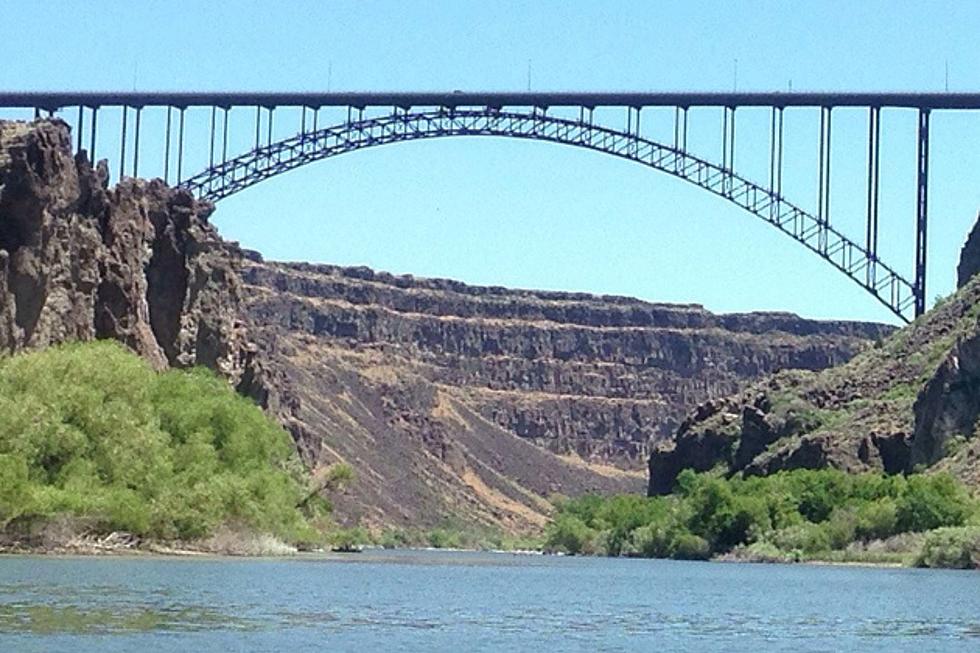 Time For Change: How to Make Twin Falls an Even Better Place to Live
Credit: Twin Falls
Twin Falls is a beautiful place to live. Yes, the winters are long, the summers are hot, and there isn't always a lot to do, but overall it is a great place to live. There isn't too much traffic, the nearby mountains are beautiful, and the canyon is gorgeous. As nice as living in Twin Falls is, it can use a few upgrades to make everyday life a little bit better for the residents here. Before you all say get out if you don't like it or get mad, many of you may agree that some of these upgrades are needed.
Twin Falls Needs to Stay Open Later
For anyone not familiar with Twin Falls that moves here, it can be a shock at first, to find out that many things close early. While having a few places like WinCo, Shari's, and Jack in the Box is nice, there should be a few more options. It is shocking that Walmart isn't open 24/7, or that there aren't more bars in the area. The town shuts down too soon. When bowling alleys are closing before midnight on the weekends, you know that things are closed too soon.
Twin Falls Nightlife
Continuing off of stores closing too soon, there needs to be more nightlife. College-aged students, or high schoolers, need something to do that is open later. For those that want to have a late-night date or go dancing, there should be more options to enjoy a late-night Friday or Saturday. Having more places open, could lead to less crime, as the residents of Twin Falls would have somewhere to go instead of creating their own nightlife entertainment and thrills.
Twin Falls Needs a Dave & Busters
Still piggybacking off of night life, Dave & Busters could help significantly with this problem. Most are open late with a bar, food, and games. If one were to come to Twin Falls and stay open until midnight it would give people a place to enjoy late at night, be entertained, eat, and have fun. While one is not currently set to come, Shenanigans is set to come and will offer more than even Dave & Busters does. While hours are yet to be announced, if they stay open late it would be appreciated, but even if it doesn't it still solves other problems that Twin Falls has.
Twin Falls Go Karts
While many complain that Twin Falls has nothing to do, that isn't entirely true. There is plenty to do in the area, but one thing that isn't currently offered is go-karts. They have been in Twin in the past, but we could use them back in the area. An outdoor course would be fun, or putting on in the old Shopko could be an option as well. The more there is to do the better, and who doesn't enjoy go-karting? It is time to give them a go once more in Twin Falls.
Twin Falls Roads Suck
Twin Falls roads are awful. There is no arguing this as some of the most bizarre intersections in the country reside in Twin Falls. Not being able to turn left at 5 points, the stop sign and the weird intersection on Washington, and pulling out of anywhere on Pole Line or Blue Lakes are all examples of the weird road designs in Twin. If somebody could start from scratch and have the roads make more sense, it would be much appreciated. While most of us have adapted and figured them out, a reset button on them would make it better. 
Twin Falls Needs Bike Lanes
While the roads are being redone, why not throw in a couple of bike lanes as well? It is frustrating to be driving down the road and get stuck behind bicyclists because they don't have their own lane. It would encourage more people to get out and ride their bikes, and it would make it safer as well. This helps the drivers and the cyclists. 
Twin Falls Playgrounds Need Updated
There are some amazing playgrounds in Twin Falls, but unfortunately, many of them are too similar in design. Playgrounds used to be unique, made of wood and metal, and offer more than what we see today. Somebody needs to build a retro park and put warning signs that kids may get hurt like we use to, but that more fun will be had in the process. The only retro playground equipment that doesn't need to be added is the metal slides that burn skin. Everything else would be welcomed and would be fun for adults and kids alike. Teeter totters, merry-go-rounds, and old fashion swings should be added to more playgrounds. 
Times are constantly changing and staying up to date is not a bad thing, but making these changes a reality is another story. The roads getting fixed may happen in certain ways, but not by redoing the entire town. Entertainment is on the way, but it will take some time. The playgrounds today are safe, so that is unlikely, but the good ole days and playgrounds are missed. Bike lanes could be added, and go-karts could return and are the two likeliest to change on this list. Twin Falls is slowly changing, but how long until more changes are made? Only time will tell.
Honest Twin Falls Welcome Signs
I'm pretty certain that most people don't fully understand what 'Twin Falls' actually means. On that note, if Twin Falls had an honest welcome sign: what would it say?
Hilarious Yelp! Reviews Of Twin Falls
You just can't please some people.