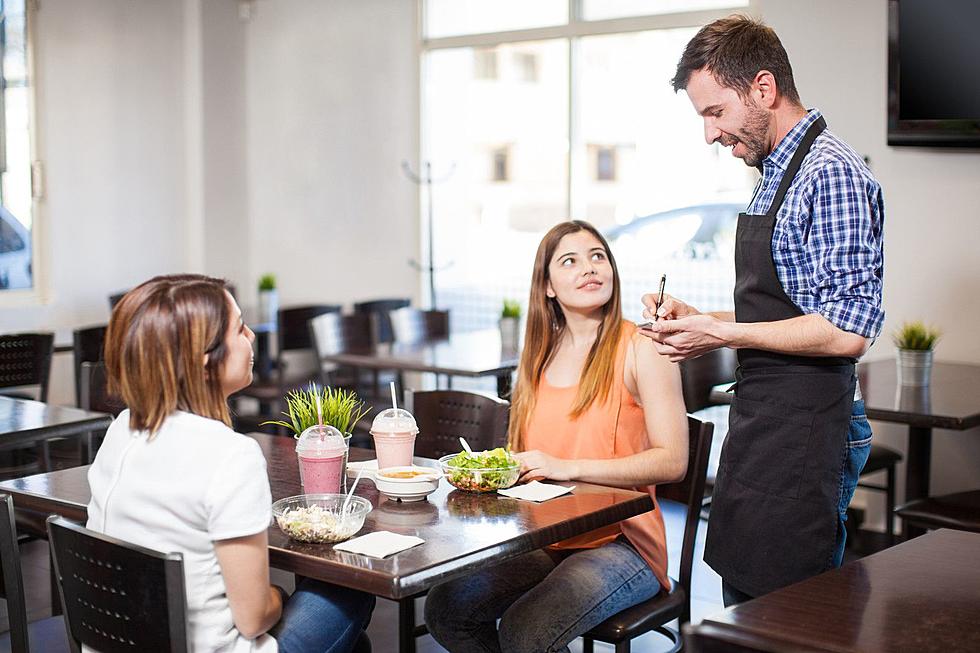 Dress Comfy For Dinner or Lunch at These Causal Twin Falls Restaurants
Credit: Antonio_Diaz
Going out to eat is always a treat. It doesn't matter how often you do it or how rare it is for you and your family, not having to do dishes or spend time in the kitchen cooking is always nice. There are times you plan on going to eat and dress nice or know exactly you are going and when, but there are also times when you have been at the gym, a sporting event, out on the water, camping, or some other activity and want to sit down and enjoy a meal. You get to a restaurant and realize you aren't dressed the best and perhaps are in your bathing suit, sweaty, or in dirty clothes, but will you be accepted at the place you choose to eat? Some restaurants in Twin Falls are perfect for you if you are in this situation, and will accept you no matter how you are dressed.
2nd South Market in Twin Falls
One of the best places to hit in town if you looking for a casual place to eat is 2nd South Market. It offers a wide variety of food, so one person can have pizza while another has sushi and someone else drinks a beer or enjoys BBQ. What makes this place perfect for a casual dinner or lunch is when the weather is nice, you can enjoy the patio, or eat inside and enjoy a game or live music. It doesn't get much more laid back and nonjudgmental than 2nd South Market in Twin Falls. 
The Anchor in Twin Falls
Perhaps you don't want to go downtown and you are looking for a local place to go eat without looking your best. The Anchor might be your best option. The food is delicious, the environment is laid back, and you can eat on the patio or indoors. The only negative about Anchor is that it is often populated and you could find yourself waiting for a table, but the wait is worth it. Enjoy a drink, a game, and a bite, as you relax and get refueled. 
Denny's in Twin Falls
Perhaps you want something that many of us are more familiar with and you want to eat any time of day. Denny's is pretty casual with attire, especially if you are eating late into the evening. If you are getting back late from a hunting trip, or camping trip, or can't sleep, head over to Denny's and enjoy some breakfast or whatever you prefer being dirty or comfortable. Affordable, good, and casual make Denny's a good choice. 
Idaho Joe's in Twin Falls
Another local option on this list is Idaho Joe's. There seems to be a laid-back environment with no judgment, so long as you bring an appetite. They offer a variety of food and the environment is great for someone coming off the water, from the gym, or out of the field. While not open all night, they do have late-night hours that allow you to stroll in and grab a bite if getting back into town after many other places have already closed. The next time you are dressed casually or hungry later at night, check out Idaho Joe's. 
Shari's in Twin Falls
Another restaurant on this list that you can head to in the middle of the night is Shari's. If you have been traveling all day to get home, and are pulling in after a long drive or flight and are in your sweats, don't fret, Shari's will gladly accept you and not judge you. Get a bite to eat, enjoy some pie, and wear your stretchy pants to make room for it all. There is no judgment here, just food to be eaten. 
The next time you are hungry after kayaking, fishing, hunting, paddle boarding, being on the boat, or perhaps getting the munchies in the middle of the night, don't worry about your attire. Head to one of these restaurants, sit down and enjoy a meal without a care in the world. There is always a drive-thru option or the choice to go to more quick places, but if you want to sit down these are the places to go.
Magic Valley Photogenic Foods
Hilarious Yelp! Reviews Of Twin Falls
You just can't please some people.