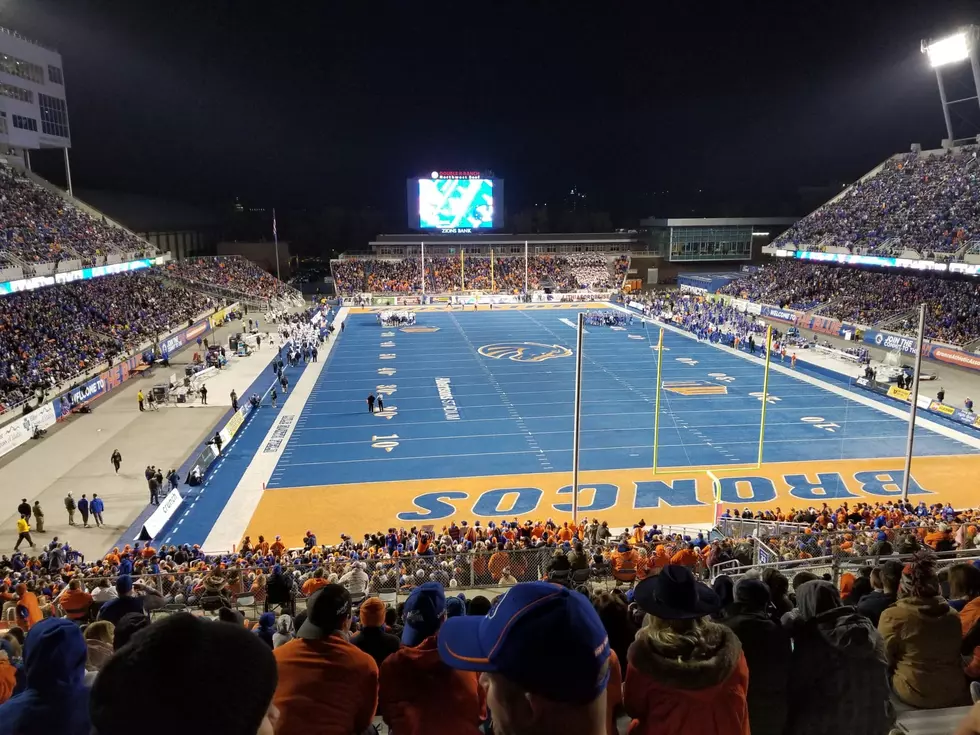 The BSU 2021 Football Schedule Is Here!
Photo courtesy of Billy Jenkins
Boise State Football fans, football is coming back and it it looks like it's going to start on time this year! The home opener will be September 11th, see the entire schedule here! #BleedBlue
The Fall of 2021 is starting to look like it's going to be one to remember... A resurgence of folks getting out and about and (hopefully safely) enjoying life! Boise State has released their 2021 football schedule, get ready to head back to Albertson's stadium where you can catch a game on the blue, and enjoy some football for the first time in (by then) two years!
Here's the schedule:
9/4 @  UCF
9/11    UTEP (home opener)
9/18    Oklahoma State
9/25 @ Utah State
10/2     Nevada
10/9 @  BYU
10/16   Air Force
10/30 @ Colorado State
11/6 @ Fresno State
11/13  Wyoming
11/20  New Mexico
11/27 @ San Diego State
12/4 MW Championship game
2020 was the season of cardboard cutouts lining the stands and fake crowds cheering. 2021 will mark the return of Bronco fans turning the city blue in support of our team, it's going to be a good year!
Imagine this utopia of normalcy: The marching band playing the fight song in the stands, ice cold beer (if you're old enough), fans screaming, players playing, no one looking at you funny if you cough or sneeze, just a good ole normal time watching football at our amazing Albertson's Stadium in Downtown Boise. It's been a long time coming, but I'm excited and frankly, I think we deserve it! Can't wait to tailgate with you and meet you for a beer and some pizza after the game!
CHECK IT OUT: 100 sports records and the stories behind them