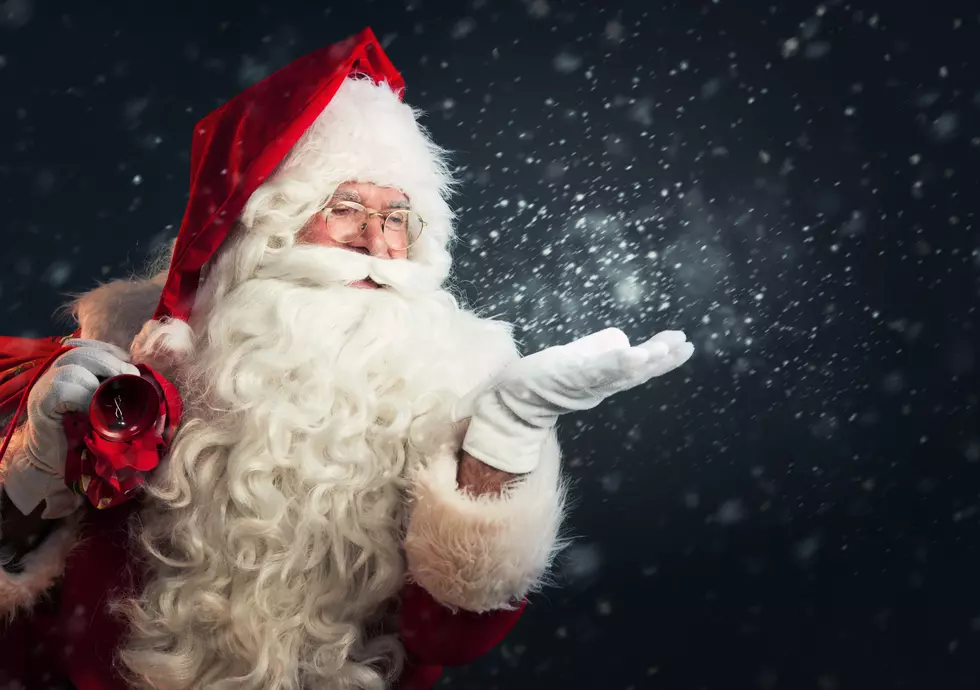 Magic Valley Mall Announces 2019 Photos With Santa Claus Dates
Getty Images/iStockphoto
It's that time of year again Magic Valley. With just a short time to go until Christmas Day, the Magic Valley Mall has announced the dates and times that Santa Claus will be visiting for pictures with your kids.Magic Valley kids have apparently been pretty good all year. So good in fact, that Santa Claus has scheduled some time to pay the local families a visit just prior to fulfilling his Christmas Eve duties. The Magic Valley Mall announced on its Facebook page on November 20, that arrangements have been made with Santa's North Pole representation to have him visit in the coming days.
The jolly, bearded, giver-of-gifts, will first stop by the mall in Twin Falls on November 25, 2019, starting at 5 p.m. Families are invited to stop by and have photos and keychains created with Ol' Saint Nick and the kids.
I'd make sure your children have their special request ready to go when they are placed onto Santa's lap. Oh yea, and a word to the wise, I'd discourage any children from asking for an official "Red Rider, carbine action, 200-shot, range model air rifle, with a compass in the stock and a thing that tells time," as you know what could happen in the case of ricochet. Not all kids will have a conveniently hung, giant, pointed ice cycle above their heads, to blame a cut under the eye on.
Santa's other appearances at the Magic Valley Mall this Christmas season include:
Enter your number to get our mobile branded app