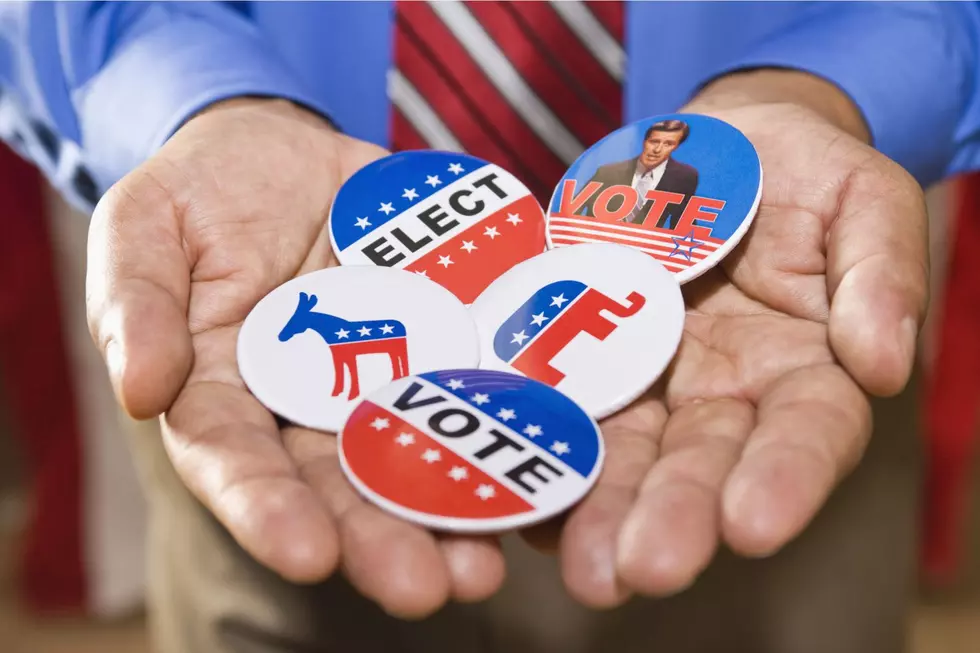 Why Idaho is Dropping the Ball in Politics Compared to Other States
Credit: Thinkstock Images
It may still be a few weeks away until voting day, but early voting is now open and politics, as they usually are, are a hot topic around this time of year. Many are doing their due diligence to learn more about candidates, while others complain about whichever is not a part of their party or complain about every single one and that they are all bad. As the voting season is fast approaching and campaign ads are taking over our radios, televisions, and Facebook, it is fair to wonder how engaged all of us are in politics this time of year, and how many of us don't care. How does Idaho compare to the rest of the United States?
The Most Politically Engaged and Least Engaged States in the United States
While a record number of voters came out and voted in the 2020 presidential election, the same can not be said for years that there isn't a presidential vote. Only slightly over half of the registered voters vote when there is no presidential election, and that is a bit concerning. When it comes to being engaged in politics, some states are better at it than others, while some states seem to not care nearly as much. According to a poll released by WalletHub, the state that is the most politically engaged is Maryland, which makes sense since many politicians live there and it is next to Washington DC. Second on the list is New Jersey, followed by Virginia to round out the top three. Virginia, like Maryland, makes sense, being on the south side of the capital. As far as the worst state, Arkansas is the least engaged state when it comes to politics, being worse than West Virginia and Alabama which make up the bottom three.
Are Idahoans Politically Engaged?
According to the list, Idaho has a long way to go to be as politically engaged as we believe we are. Many residents here enjoy talking politics, but the list ranks Idaho as the tenth worst state, coming in at 41. To add to that, in the 2018 midterm elections, Idaho was ranked 47, or fourth worst, when it came to the percentage of electorates that voted. While many of us follow politics and debate them often, we are struggling to get voters out there, as well as need to be more engaged to keep up with most of the country. 
While some may be tired of politics and want to avoid it, it is a good idea to do your research on the candidates and to also get out and vote. You can't complain about who is leading your country, state, or town if you are not using your right to vote and letting your voice be heard. Stay engaged through the election season this year and get out and vote this year. To see the full list broken down of the states that are most politically engaged to the worst, click on the link above. 
Red Flags For Twin Falls, ID
15 Perfect Memes For Idaho
The beauty of a meme is that it usually doesn't need any explanation. You can just post the meme and sit back, knowing your work is done.