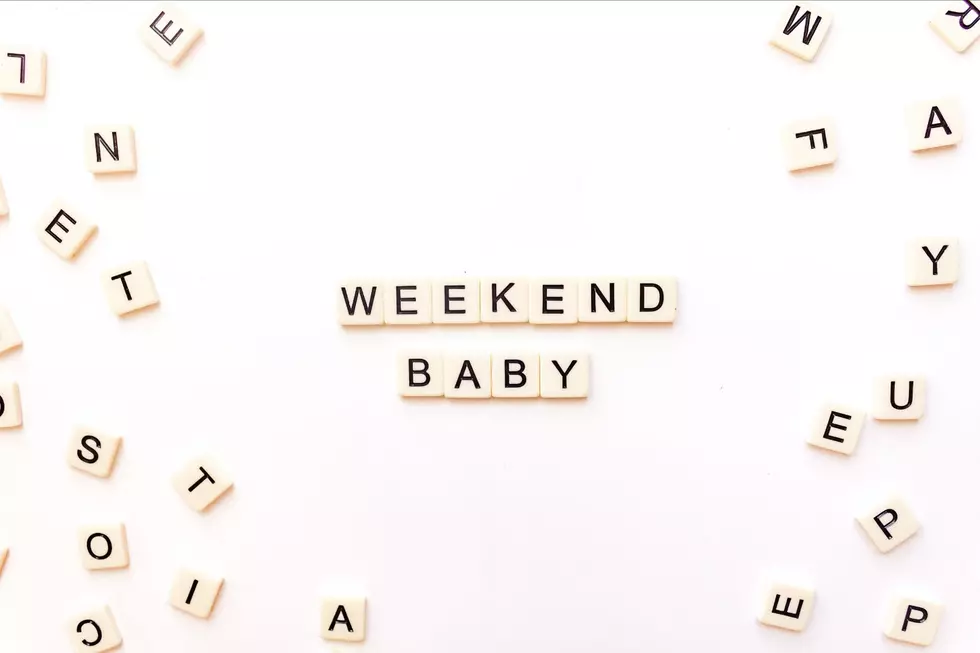 Don't Miss These 10 Events in the Magic Valley this May Weekend
Credit: Sincerely Media on Unsplash
The weather is set to get warm this weekend, potentially reaching the high 80s, which means it will make for a great time to get outside and have some fun. You can pull out the kayak, the fishing poles, or perhaps do some much-needed yard work. As much as those things sound fun, relaxing, and perhaps needed, you can instead attend one of the many events taking place this weekend in the Magic Valley. Put the yard work away for another week and attend one of these many events that you won't want to miss this weekend.
Thursday, May 18 Through Saturday, May 20 - Deacon Spring Yard Sale
Start the weekend off early with a trip to Burley and see what deals you can find at the Deacon Spring Yard Sale put on by the Burley Presbyterian Church. The yard sale will be taking place at 2100 Burton Avenue in Burley and will begin Thursday and go through Saturday. Thursday it will be open from 10 AM to 6 PM, Friday from 10 AM to 6 PM, and Saturday from 9 AM to 2 PM. You never know what you will find and what deals are to be had, so stop by if you are in the Burley area this weekend. 
Thursday, May 18 - Business After Hours Open House
There are plenty of businesses in the Magic Valley that we drive past every day, but rarely get a chance to stop in and see what they are about. It can be because our hours don't match up or perhaps you don't know what they are so you never enter. This Thursday, The Beach Tanning Co in Buhl is hosting an after-hours open house for residents to stop by and see what they are about and have to offer. The event is from 5 PM to 7:30 PM and will be at 289 Clear Lakes Boulevard in Buhl. There will be door prizes and food. Click the link above for more details. 
Thursday, May 18, and Saturday, May 20 - Spring Cookie Class
While the weather may soon feel like summer, it is technically spring. One of the best snacks during spring, or any time of year is cookies, and if you are someone that has always wanted to learn the art of decorating cookies, you are in luck. At the Historic Wilson Theater in Rupert this weekend there will be a Spring Cookie Class teaching you how to decorate cookies. The class on Friday is full, but the class Thursday, which starts at 6 PM still has a few slots left, and the class on Saturday, at 11 AM has even more slots available. Spots are filling quickly, so do not hesitate to book your spot. Tickets are $25 and you will need to bring your own cookie sheet. For all the details, click the link above.
Friday, May 19, and Saturday, May 20 - Spring Fling and Wing
Driving to Hagerman on a weekend is a great way to get outside and enjoy a beautiful drive, but once you get there what should you do? This weekend you should make that beautiful trek and enjoy a fun event called Spring Fling and Wing. This event begins Friday at noon and goes until 7 PM and then again on Saturday from 9 AM to 4 PM. Bring your antiques to be appraised, and you can have 3 items appraised for $5. You can buy antiques, enjoy food, and vendors, and even some bird watching. To learn more about the event, make sure to click the link above. 
Friday, May 19 - Walk for Wellness
With the weather expected to be nice this weekend, why not drive out to Heyburn this Friday, and enjoy a fun, educational event that is also for a good cause? OATS Family Center is hosting its annual walk for wellness from 5 PM to 7 PM, and there will be prizes, food, music, and information on how to improve mental health. The event should be fun for the whole family and beneficial as well for those struggling with mental health. For more details click on the link above. 
Saturday, May 20 - Ritter Island Spring Planting
Ritter Island is one of the hidden gems in the Magic Valley that is a beautiful place to escape to for a spring or summer afternoon. This Saturday they will be hosting the Ritter Island Spring Planting event beginning at 10 AM. Bring the family and enjoy seeing antique tractors, horse-drawn equipment, and walk around the island enjoying the beautiful weather. The event is free and the weather should be perfect. For more details, click on the link above. 
Saturday, May 20 - Goat Yoga
Are you someone that enjoys doing yoga? Do you enjoy goats or farm animals? Goat yoga has seen a rise in popularity over the last few years, and if you are looking to finally experience it, this Saturday is your chance. Goat yoga will be happening at Silver Oaks Farm and Market in Carey this Saturday from 10 AM to 12 PM. The cost is $50 but will include bottle-feeding baby goats, yoga, and ends with brunch. There are limited spots, so do not hesitate to book yours. Click the link above to find out more about goat yoga. 
Saturday, May 20 - Here for a Reason
If you only attend one event this weekend, this might be the one to go to. Senior, Ashlynne Garrison, is doing her senior project this weekend, and it will be the event Here for a Reason, taking place in Twin Falls City Park from 11 AM to 5 PM. The event is a suicide awareness fundraiser and will have a ton going on. There will be a silent auction, with all the proceeds going to the Jae Foundation. There will be motivational speakers, live music, food trucks, activities, a bounce house, and more. The event is all for a good cause and should also be a fun time for the whole family. Make sure to stop by the park this Saturday to support the event. 
Saturday, May 20 - Hypnotist Austin Singley
Do you believe in hypnotism? If you want to be entertained and see if it works, make sure to book tickets for this Saturday night at the Orpheum Theatre in Twin Falls. Hypnotist Austin Singley will be performing two shows, one at 7 PM and the other at 10 PM. The 7 PM show will be family-friendly, whereas the 10 PM show will be more geared towards adults. Tickets for the 7 PM show range from $15 to $35, and tickets to the 10 PM show range from $25 to $35. To book your tickets or to read more on Austin Singley, click on the appropriate links above. 
Sunday, May 21 - Painted Garden Rocks
With spring in full swing and summer around the corner, many of us have started planting our gardens and preparing for them, but some of them may need a little decoration. Michaels, located at 1988 Bridgeview Boulevard, is holding a free event this Sunday from 2 PM to 4 PM where you can paint garden rocks. This is a great way to get your kids out of the house, have some fun with their creative side, and put a little bit of themselves into your garden this year. The best part is since it is a rock, it is a decoration you can have for the rest of your life. For more details, click on the link above. 
With the weather warming up, this is the weekend to be outside before the warmth turns hot. Get out and enjoy the events taking place this weekend. Go get hypnotized, paint a rock for your garden, help prevent suicide, help bring awareness to mental health, do goat yoga, visit Ritter Island, shop antiques and go bird watching, learn how to decorate cookies, do some shopping at a yard sale, or attend an open house to learn about local businesses. Whatever you decide to do, have fun, be safe, and enjoy your weekend.
Twin Blades Axe Throwing
Tag 'Em Up
Mobile Laser Tag Company Tag 'Em Up