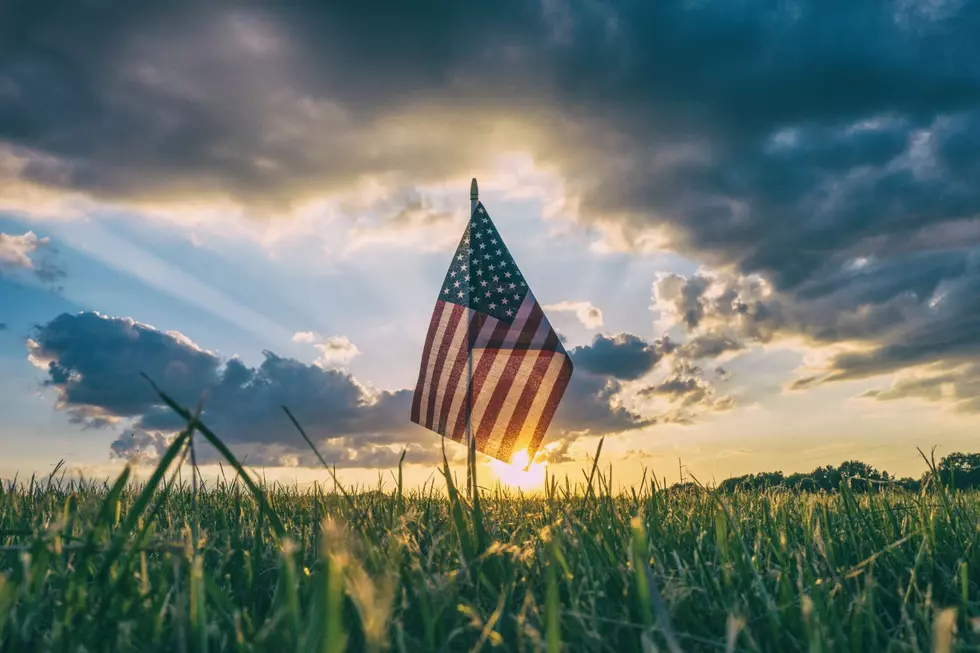 Enjoy These 8 Events this Weekend in the Magic Valley Before the 4th of July
Credit: Aaron Burden on Unsplash
June is coming to an end and July is set to begin this weekend. Many will be taking Monday off and enjoying the holiday weekend for four days. While so many are focused on the Fourth of July festivities, you might be missing out on some of the other events taking place this weekend. Enjoy the holiday, but make sure to check out these events in the Magic Valley this weekend as well.
Thursday, June 29 Through Monday, July 3 - 'The Wizard of Oz'
A classic will be performed this weekend and will be a great way to escape the heat, as The Historic Wilson Theatre will host 'The Wizard of Oz' this weekend. There will be performances taking place every day from Thursday through Saturday, and a show on Monday with shows being at 7 PM each night, and a 2 PM show on Saturday as well. Tickets are $12, but there is limited seating and seats are filling up fast. To guarantee you get tickets, click the link above and book your seats today. 
Thursday, June 29, and Friday, June 30 - 'James and The Giant Peach'
The heat is set to rise this weekend, which is why escaping to a nice cold theatre isn't a bad way to spend the weekend. The classic, 'James and the Giant Peach' will be performed this weekend in Twin Falls at the Orpheum Theatre. Performances will be taking place on Thursday and Friday, with showtimes at 7 PM on both days. Tickets start as low as $14.50 and go all the way up to $66.50 for box seating. Click on the word 'tickets' to book yours today, or click on the title of the show for more details. 
Friday, June 30, and Saturday, Jul 1 - Southern Idaho Truck Show
The 10th annual Southern Idaho Truck Show will be taking place this weekend at the Twin Falls County Fairgrounds. The event will last two days, with food vendors, concerts, and a light show. There will be bounce houses for the kids and a color contest, where the winner will come home with a bike. To see the full schedule of the event and what you can expect, make sure to click the link above. 
Friday, June 30 - Firecracker Festival
The 4th of July is on Tuesday, but some of the festivities begin on Friday. The 2nd annual Firecracker Festival will be happening this Friday at Legacy Fields from 4 PM to 11:30 PM. There will be food vendors available, Bounce House City, axe throwing, laser tag, live music, and of course fireworks. Tickets are $10 per person. For all the details on the event, make sure to click the link above. 
Saturday, July 1 - Market on Main
Take some time this weekend and enjoy one of the many markets in the area. Head downtown and enjoy Market on Main this Saturday from 9 AM to 2 PM. There is live music, good shopping, and delicious food. Walk through the shops in the area or just stick to the market, it is your choice. For more details on Market on Main, click the link above. 
Saturday, July 1 - Cow Patty Bingo
If you want to attend an event that screams, 'only in Idaho,' then attending Cow Patty Bingo is where you want to go. The event will begin on Saturday at 6 PM at the Minidoka County Fairgrounds in Rupert. The winner of Bingo will go home with $500, and could also win a raffle, featuring a summer fun basket. For more details on the event, and how to play Cow Patty Bingo, make sure to click the link above. 
Sunday, July 2 - Hagerman Farmers Market
One of the more unique farmers markets in the Magic Valley is out in Hagerman. Take the beautiful drive out there and enjoy the market on Sunday from 10 AM to 2 PM. This farmers market is always having activities and events taking place around it. There is live music, food, and a train to take you around the market. Click the link above to find out more about what is happening at the Hagerman farmers market.  
Sunday, July 2 - Sunday Make Break
One of the coolest events each week in Twin Falls is a free event that takes place at Michael's, located at 1988 Bridgeview Boulevard, each Sunday. The event is called Sunday Make Break, and it takes place from 2 PM to 4 PM and is free. This week, you will have the opportunity to make pom-pom flags for the 4th of July. All the supplies are at the store waiting for you, and there will be someone on hand to help teach you how to make them. For more details, click the link above. 
While there will be tons of 4th of July events and activities taking place, make sure to enjoy the other events this weekend as well. Make some pom-pom flags to prepare for the holiday, watch a musical or play, enjoy a few farmers markets, play cow patty bingo, enjoy a festival and some fireworks, or admire some incredible trucks. Whatever you decide to do, have fun, be safe, and enjoy your holiday weekend.
Twin Blades Axe Throwing
Tag 'Em Up
Mobile Laser Tag Company Tag 'Em Up