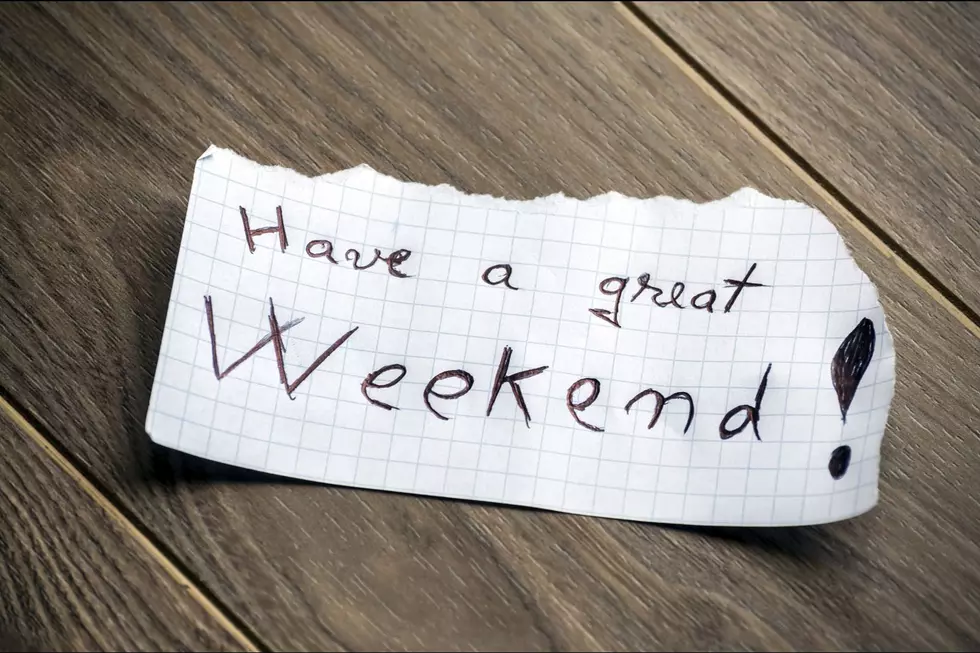 7 Events this Weekend in the Magic Valley you Don't Want to Miss
Credit: maxmihai
The weeks are flying by and we are fast approaching the third weekend of the year already. The weather is set to drop a tad and there is a chance of some snow this weekend, but there is no reason for that to keep you inside and from having some fun. No matter what the weather is, there will be some events worth getting out to attend and check out this weekend in Twin Falls and the Magic Valley.
Thursday, January 19 through Sunday, January 22 - Toytopia
While the exhibit has been there for months, the days of it being in Idaho are lessening day by day, and if you have not been to the Museum of Idaho to check out the Toytopia exhibit, you are going to want to get out to Idaho Falls and check it out before it is too late. The exhibit will only be there until January 29, so there is still time, but head out this weekend before it is too late. At Toytopia, you can play, learn, and have fun at multiple hands-on exhibits, such as a life-size dollhouse, toys through the decades, a Lego station, a retro 80's arcade, giant battleship, giant connect four, and the popular giant piano. Click the link above to see the cost and hours of the museum.
Thursday, January 19 through Sunday, January 22 - Indoor RV Show
The 14th annual Magic Valley Indoor RV Show is taking place this weekend at the CSI Expo Center, and if you are looking to buy a new trailer, or perhaps your first trailer, this is the place to be. They are doing battle of the brands, which benefits your wallet as they will battle to make the best deal possible. They will also be giving away a free $28,000 trailer, but you must be present to win. The winner will be announced at 2 PM on Sunday. Parking and entrance are free, and doors open at 10 AM every day. The event starts Thursday and goes all weekend until Sunday evening. 
Thursday, January 19, and Saturday, January 21 - CSI Basketball
The CSI men's basketball team continues their dominance as they have stretched their undefeated streak to 21-0, and look to continue that streak this weekend. They are still ranked number two in the NJCAA polls but did receive a first-place vote in this week's polls. The women's team is still ranked seventh and sits at 19-2, and is on a seven-game winning streak currently. Both teams will be in action in Twin Falls this weekend multiple times, with games on Thursday against Community Christian College, with the women tipping off at 5 PM and the men at 7 PM. Both teams will play again on Saturday in Twin against Colorado Northwestern Community College, with the women playing at 1 PM and the men at 3 PM. Tickets are still available for all the games. 
Friday, January 20 - Hollie McKay Book Signing
For anyone that loves to read or loves stories and pictures about warfare, then you are going to want to attend the author event taking place this Friday at Dap Bookstore, located at 250 Main in Twin Falls. Hollie McKay will be holding a book signing, reading, and early access information to her new book 'Only Cry For the Living' at 5:30 PM. McKay has been behind enemy lines in the middle east and is an investigative and international affairs/war journalist with over fourteen years of specialized focus on warfare, terrorism, and crimes against humanity. This is a unique event that you won't want to miss out on. 
Friday, January 20, and Saturday, January 21 - Newsies Jr
If you have ever wanted to take your children to a musical, but aren't sure which one to take them to, this is the weekend for you. The perfect musical to take your kids to is taking place this weekend in Twin Falls, and tickets are still available. Newsies Jr is a musical about when powerful newspaper publishers raise prices at the newsboys' expense and newsies from across the city strike against the unfair conditions. The show will be taking place at the Orpheum Theater in Twin Falls on Friday and Saturday, with the show on Friday being at 7 PM and two shows on Saturday at 2 PM and 7 PM. Tickets begin at $14.50. Click on the link for more details and tickets. 
Saturday, January 21 - Grilled Cheese and Wassail
If you are looking to get out this weekend and enjoy some good food, a nice warm drink, and perhaps make a few new friends, then head on out to Cedar Draw Cider for Grilled Cheese and Wassail. The event is taking place this Saturday from 5 PM until 7 PM at the Cedar Draw Cider at 20305 Hwy 30 in Buhl. The event will be taking place to toast the abundance of the orchard and will have burn barrels and a heated wall tent to stay warm during the event. 
Saturday, January 21 - Comedy Night with Heath Harmison
For those looking to get out of town for the night and enjoy a good time, make sure to head east towards Rupert to the Historic Wilson Theatre to see comedian Heath Harmison and the Relationship Show. The show begins at 7:30 PM and tickets are still available but going fast. Tickets are $25 per person. Heath Harmison has performed all over the country and has been on the Fox television show 'Laughs.' If you are worried about crudeness, that is not Harmison's style as he prefers more of a PG-13 style of comedy. Don't miss your chance to see this funny man live this weekend in Rupert, and book your tickets today. 
While the weather may not be ideal, there are too many good events this weekend to stay inside. Head on out and support the local basketball teams, enjoy a grilled cheese and wassail while making new friends, enjoy a laugh at a comedy show, take your family to see a musical, meet an amazing author and hear her story, be a kid again playing with toys, or find a new RV to take out later this year. There are tons of options this weekend, but whatever you decide to do, be safe, have fun, and enjoy your weekend.
How To Get To The Drops In Shoshone
The Drops in Shoshone can be a fun family activity on a hot summer day.
Mo' Bettahs in Twin Falls, Idaho
Mo Bettahs Hawaiian BBQ Food, New Restaurant in Twin