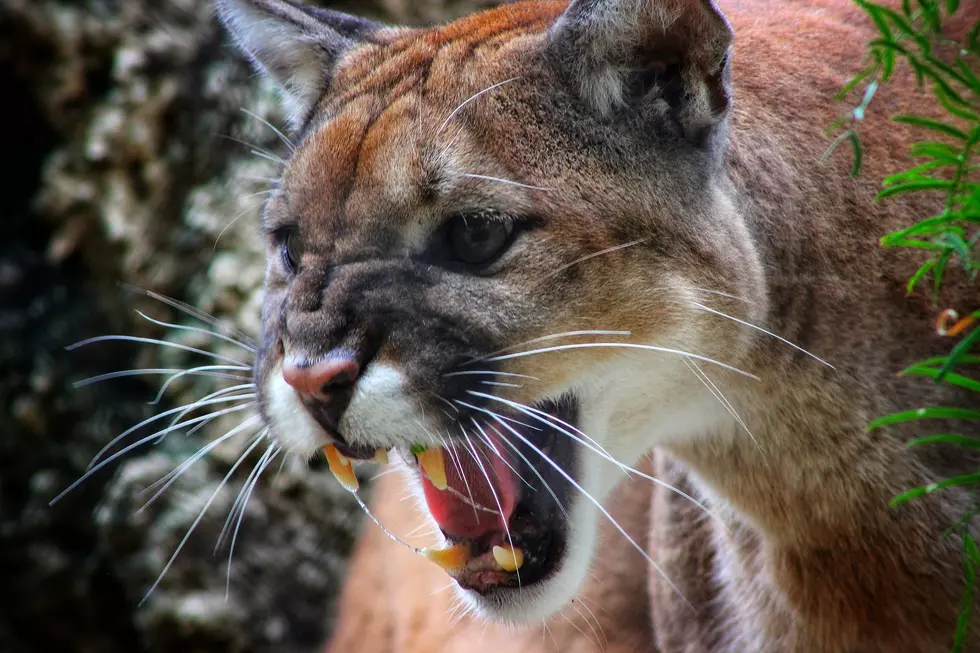 CLAIM: A Mountain Lion Spotted at College of Southern Idaho
Photo by Thomas S. on Unsplash.
Two maintenance workers claimed they saw it wandering the campus as they were on a roof.  At 8:15 on Wednesday morning.  They attempted from a distance to get a picture.  Idaho Fish and Game is looking into the report but there's no confirmation as I'm writing this late this morning on Thursday.  It would be rare for a big cat to be on the campus in the early morning hours but not an impossibility.
The Snake River Canyon is a few blocks to the north.  The canyon is a highway for wildlife.  The animal could have emerged from the canyon and crossed Pole Line Road, or taken the trail beneath the road.  Then it's a short jaunt through an RV park and on the way to campus.
Again, while sightings of mountain lions are rare in the city, a lion was surprised by a customer a couple of years ago outside the Kimberly Post Office.  In that case, the animal made a quick getaway.
The Wood River Valley has frequent sightings in town and some lions have been spotted near a school and the airport in Hailey.
Remember, the advice for an encounter with a mountain lion remains unchanged.  Don't run away.  Back away slowly.  Give the animal an exit.
From a distance, there are a number of other creatures that could resemble a big cat.   Getting a closer look to be sure isn't recommended.
If there is a lion in the area, Fish and Game will have experience with removal.  You can telephone the regional office at (208) 324-4359.  If you don't have the number immediately available, you can call the local police or the Sheriff's Office and the details can be relayed.
LOOK: Here are the pets banned in each state
Because the regulation of exotic animals is left to states, some organizations, including The Humane Society of the United States, advocate for federal, standardized legislation that would ban owning large cats, bears, primates, and large poisonous snakes as pets.
Read on to see which pets are banned in your home state, as well as across the nation.