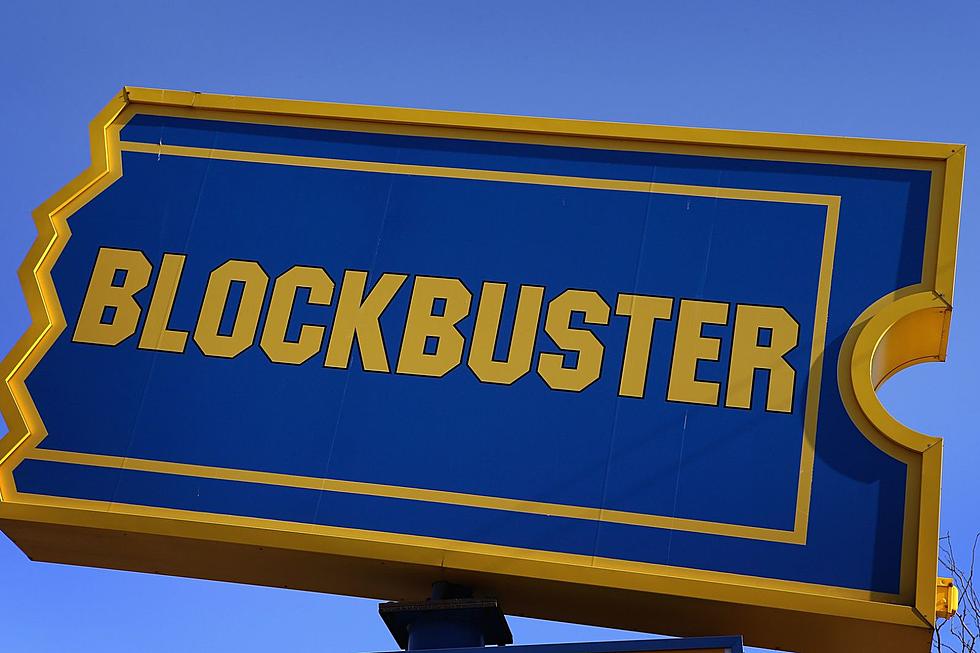 Blockbuster Could Be Returning to the Magic Valley Soon
Credit: Scott Olson
Renting movies and video games used to be how many Friday and Saturday nights started. Many of us grew up going to Blockbuster or some other movie rental store to start the weekend by picking out a few movies or games to get us to Monday. Unfortunately, most of those stores have closed over the years and there currently is only one Blockbuster left on the planet. It has been years since renting games and movies has been an option, but the time may be coming soon when you can go back in time and enjoy Blockbuster once more. There are hints that the former movie rental company could be returning soon, and could Blockbuster be headed back to the Magic Valley?
Is Blockbuster Coming Back?
There are a few signs that Blockbuster may soon be returning, but in what form or capacity, nobody knows. The first hint of Blockbuster returning was a few months ago when Netflix released a show called, 'Blockbuster.' Unfortunately, the numbers weren't great and it was canceled after one season. While a show about Blockbuster isn't much evidence, the biggest hint came a couple of weeks ago when the Blockbuster website randomly came back online. The site had been down since 2014, but as of March 17, it seems to be back up. There isn't much to it, except the classic blue and yellow logo with the words, 'We are working on rewinding your movie.' Nostalgia, especially the 90s and early 2000s is in right now, and Blockbuster may be looking to capitalize on this. In what way could Blockbuster be returning and would you go if it came back? 
Theories on Blockbuster Returning
With the site becoming active again, many theories have begun to make their rounds. One is that Blockbuster is looking to return to the way it used to be, but likely there wouldn't be as many stores. If they did return, would all those late fees still be in effect? Would old Blockbuster cards work, or would we need new ones? Could Blockbuster be starting its own streaming service? There is plenty of content available for them to claim and start a streaming service to compete against Netflix, Hulu, Disney Plus, and all the rest. If they struck a deal with Nickelodeon to stream all the old kids shows, as well as movies that aren't available on the other services, it could work and be successful. Could somebody have bought the URL and been playing a prank to get everybody's hope up? It is possible but seems like a waste of time and money. Until news comes out officially, it is all speculation at this point, but reading through social media, it is clear that many across the country would be excited to see the return of Blockbuster. 
I wanted to reach out to Blockbuster to see if they could clear up the theories, but unfortunately, there was no email or phone number to contact them, since they are currently closed. There used to be a Blockbuster in Twin Falls where Colortyme and Java are now located. If Twin were to get one, would you support them or would it join the long list of companies to come into town, only to disappear a year or two later? Where would you like to see it located if it did come back? The return could work if they limit the amount of stores opening, and make it feel special, like the one in Bend, Oregon. Many of us will wait for more news and anticipate what the site being reactive means, but one can only hope that we can be renting video games and movies the old way once again soon. 
Did You Know These 15 Big Movies Were Shot in the State of Idaho?
Idaho has everything a filmmaker could want to use in their films: mountains, whitewater, dusty back roads, farms, lava flows and quaint towns. These are some of the films that took advantage of that!
Old Pole Line Photos Show Crazy Fast 13-Year Development
These 2008 pics of Pole Line Road in Twin Falls compared to now demonstrate the crazy fast development over the last 13 years.