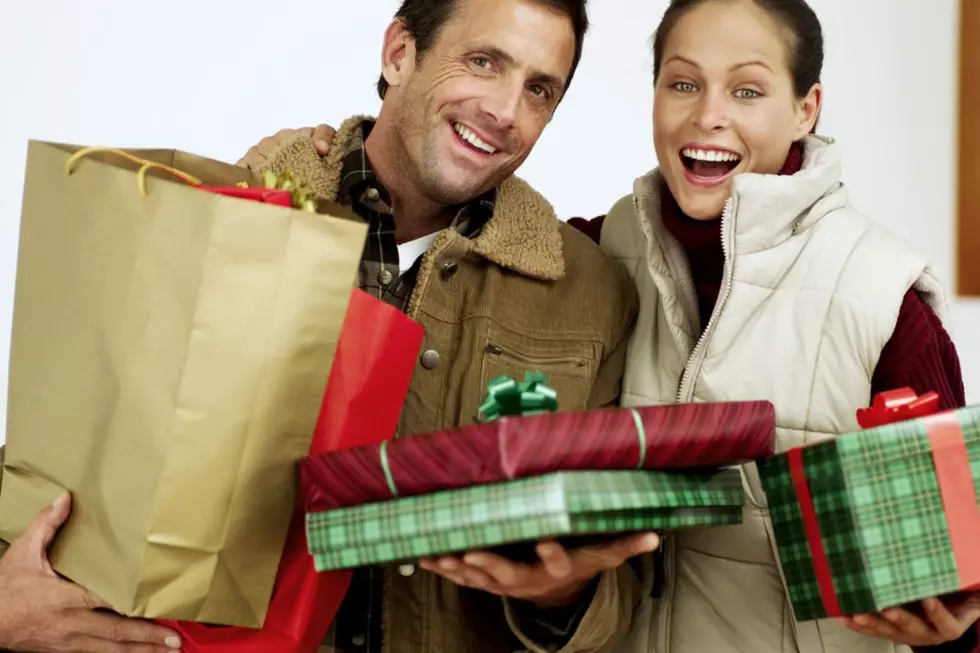 Why Shopping in Person in Twin Falls is Better than Online this Holiday Season
Credit: George Doyle
The holiday shopping season is in full swing and many people may be done or almost done without ever stepping foot in a store. With online shopping, it is easier than ever before to buy all the gifts you need without ever having to get out into the cold weather or go to stores after a long day of work. While the world has been transitioning to online shopping for a while now, there is still something about shopping in-store that is better than online through the holidays. Here are some of the reasons it is better to do your holiday shopping in stores this holiday season than online.
Getting Christmas Presents Right Away
While online shopping may be convenient to do from home or work, one of the parts that make shopping in stores better is that you have the gift right away. After ordering online, you often have to wait days or even weeks during the holidays, but by going into a store, you buy the gift right there, and have it ready to be wrapped, hidden, or whatever you choose to do. For impatient people, this is a nice luxury to have and makes getting out of the house worth it.
Keeping Gifts Hidden
Depending on you and your family's schedules, having a gift you ordered online delivered can be stressful when you don't know who will be home when the package is delivered. By going out to the store and buying the gift yourself, you now know that you can hide the present without the recipient finding out what it is or where it came from. If you go buy it alone, you can keep it hidden until it is wrapped or until you are ready to give it to them.
Christmas Music and Holiday Spirit
Before online shopping was so huge, most people went to the mall and large department stores to do their Christmas shopping. Walking into these big stores or malls, the decorations would consume your sight, the music would fill your ears, and the atmosphere would instantly put you into the holiday spirit. Santa would usually be somewhere in the mall and you knew it was Christmas time. That ambiance can not be recreated while doing online shopping and is something that many miss out on these days.
In-Store Christmas Deals
While deals online can often be very good and sometimes cheaper, there are also deals in stores that you can't get elsewhere. Buy one get one free, 50% off, or perhaps you may have a nice salesperson that strikes a deal with you on the spot as you do your shopping. Sometimes it is worth it to go into a store to see what deals you may be missing out on this time of year.
Knowing You Have the Right Gift
We have all had that moment when something we order online finally arrives, we are excited to open it and finally see it, only to be disappointed because the item is wrong, not what we thought, not the right size, or perhaps it is broken. By going to a store and browsing and shopping you can hold and look at items before spending your hard-earned money. This is the best way to guarantee you know exactly what you are getting and that it meets your approval. Pictures online sometimes do not do justice, and seeing an item is always better.
Less Stressful Christmas Shopping
When you buy online and the package gets delayed, panic begins to sink in after a while. The closer Christmas gets and every day your order doesn't show up the stress grows a little bit more. If you go to the store and buy your present there, the stress never exists as you can buy it before December, the first week of the month, or even the day before Christmas, and know that the gift you bought is safely in hand and will be given to the recipient on Christmas morning. Instead of putting faith in so many moving parts, go to the store and know your gift will be in your hand right after you buy it. 
Knowing What you Buy for Christmas
Similar to making sure that the dimensions of your purchase are what you thought, sometimes you will look at a picture, read a description, and think you know exactly what you are buying for someone, only for it to arrive and find out it doesn't do what you thought or wasn't even the right type of item. This is easy to do online, whereas, in the store, you would be able to test it, look at it, and know what the item does and if it is something worth buying. Knowing exactly what you buy is a big deal when it comes to holiday shopping. 
While sitting at home in your pajamas or shopping while at work may be convenient and make things a little easier, sometimes it pays to take the extra time, deal with the weather, and head to stores to see what you can find this holiday season. You may find yourself consumed in the holiday spirit, saving money, making sure you have the right gifts, and being less stressed than if you were to only do online shopping this year. Get on out and shop the way we all used to, you may not regret it if you do. 
Twin Falls Come To Bethlehem Nativity Sets
The Twin Falls Come to Bethlehem Christmas concert and nativity festival is back for 2021. On December 9th, 10th, and 11th you'll enjoy Christmas music and amazing nativities from around the world.
Grinch Cave For Rent In Southern Utah
The Grinch went to Florida for Christmas and rented out his cave to make some extra money to buy Roast Beast. Checkout the pictures from inside his bachelor pad.