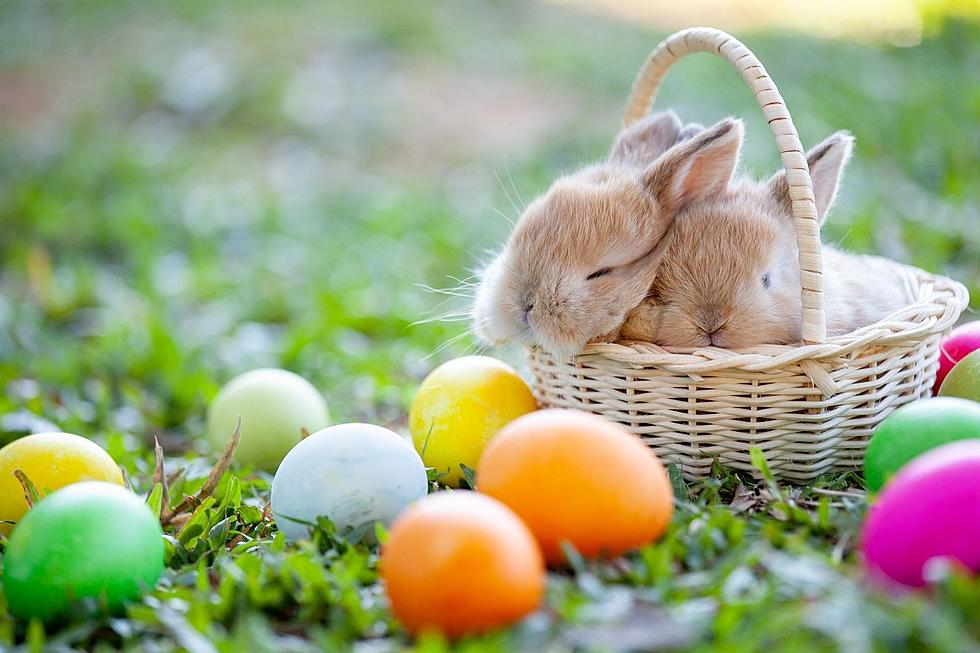 6 Things You Need to Do in Twin Falls this Easter Weekend
Credit: Sasiistock
It is officially Easter this weekend and with it comes tons of activities and events. Unfortunately, the weather has not cooperated, so events like Animal Days at the Burley Straw Maze have been rescheduled. There is still a ton to do though, and much to get to this weekend as many of us spend time with our families and enjoy Easter and all that  it brings. Here are some of the events and deals taking place this Easter weekend in the Magic Valley.
Now Through Sunday - Egg My Yard
For those that have too much on their plate, or need help this holiday weekend, make sure to reach out to Natalie to have her help you egg your yard and help the Easter Bunny hide eggs this year. For $25 she will bring 50 eggs to your home or desired location and hide them for you to help lessen the burden this Easter. Don't wait too long, as she will need time to drive to the location and help hide the eggs.
Saturday, April 16 - Bill's Place Golf Scramble Benefit
If you want to spend some time away from the family or even with the family playing golf, then this weekend there is an event where you can do so, have bragging rights, and help those in need all at the same time. The Bill's Place 18th Annual Golf Scramble Benefit tournament will be taking place on Saturday, April 16 at the Twin Falls Golf Course and is beginning at 10 AM. The cost is $60 per person and all the proceeds will go to help women transitioning from correctional facilities back into everyday life. 
Saturday, April 16 - Mobile Hot Spot Easter Edition
For those that want to get out of the house and have some fun this weekend, make sure to check out the mobile hot spot event taking place this weekend. The event will be this Saturday, April 16 from 11 AM until 4 PM and will be Easter themed, as well as an appearance by the Easter Bunny has been rumored. It will be held at Idaho Central Legacy Fields and will have laser tag, escape rooms, axe throwing, and food as well. 
Saturday, April 16, and Sunday, April 17 - Easter Egg Hunts
Easter egg hunts have been happening throughout the month, but this weekend there will be no shortage of them. They will be taking place all through the Magic Valley and on both days throughout the weekend. Make sure to click the link at the beginning of the paragraph to find out which one you want to attend. If you are able, see how many you can go to and how many eggs your children can get.
Friday, April 15 - Sunday, April 17 - Good Friday and Easter Services
This weekend is Holy week, and that means Good Friday and Easter are both this weekend. There will be multiple services throughout the community and plenty of ways to celebrate the true meaning of the weekend. If you would like to know the times for some of the services in the area, make sure to click the link in the paragraph. If you don't have a home church and are looking for one to attend, this is a great weekend to do so.
Sunday, April 17 - Free Kids Meals at Applebee's
For those that don't want to cook this Sunday, and want to save a little money, make sure to go to Applebee's for Easter and take advantage of your children being able to eat for free. As long as you dine in and order an adult entrée then your kiddos can have a free meal. Hopefully, they get full, and it means more food for you.
There is plenty to do this weekend and there is no excuse to not get out and enjoy Easter. The weather may not be the best, but enough activities are taking place indoors, that you should get out, enjoy the holiday, and spend time with your family having fun. Eat, hunt eggs, attend church, and maybe throw a few axes or shoot laser guns this Easter weekend in the Magic Valley. 
Best Places For Adult Parties In Twin Falls
Parties and games aren't just for kids. Sometimes you want to abandon the kids at home and go have some real fun without them. Here are the best places to do that in Twin Falls.
How To Tell If Someone Is New To Idaho
Acting like an Idahoan doesn't happen overnight for most people. Tourists and new residents can be easy to spot in Idaho.