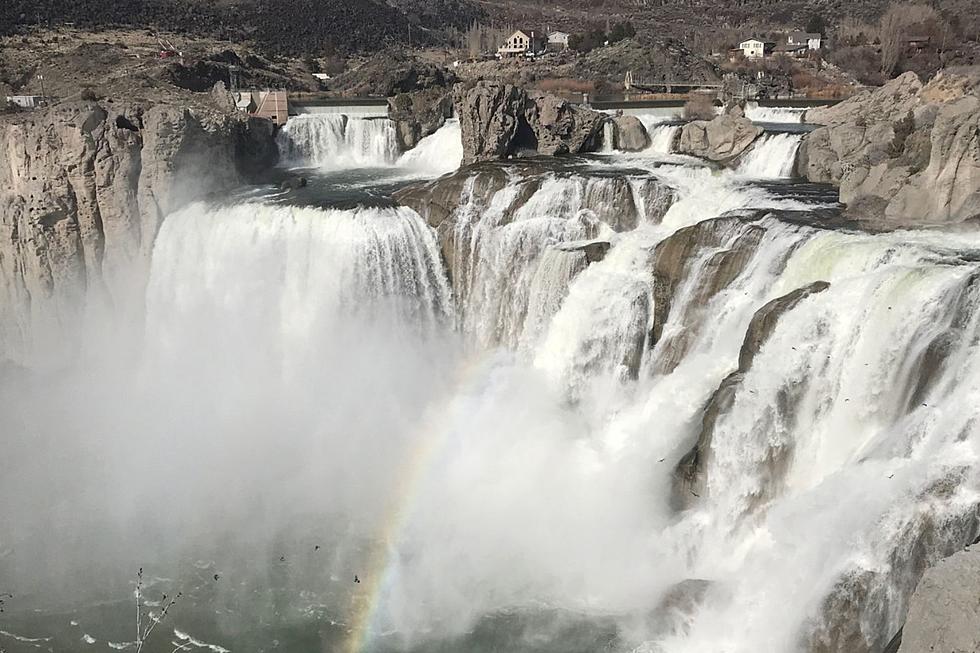 Why the Shoshone Falls Could be Dangerous this Year, But Worth the Risk
Credit: Twin Falls
Spring break is around the corner, and the weather should be warming up soon. As the weather warms and the time off school approaches, people will begin traveling and one place that some will visit is Twin Falls. While most of us look at escaping town for a few days, others will look to visit. One of the main attractions people want to see when they visit is the Shoshone Falls, sometimes it can be disappointing and other times it can be beautiful, but this year it should also be on the dangerous side, but it may be worth it.
Shoshone Falls in Twin Falls
When tourist visit Twin Falls, the main attraction is to visit Shoshone Falls. When you google Twin, it is the first picture that pops up and is what most think of. The Perrine Bridge, the Evel Knievel jump site, and Shoshone Falls are what most want to see. The falls though can be disappointing at times. The first time I ever visited them I was extremely disappointed, but that was because I visited during winter when they were dried up. When the falls are flowing and full, they are beautiful and a sight to behold. Unfortunately, with the drought that has occurred, they haven't been as full as most would like recently, but that may all change this year.
Are the Shoshone Falls Worth It?
Depending on what time of year you go, the falls can disappoint and not be much of a fall at all. Due to all the snow and rain that has been happening this winter though, with more on the way, they are likely to be more full and flowing this spring. For viewers of the falls, this is great news, but for those that enjoy kayaking and fishing near them, it will make them a little more dangerous as the current will be much stronger from the strong flowing water. It is important to be careful and mindful of the current this spring and summer, but overall it is worth it to see this beautiful waterfall at its best. 
While the snow and rain through the winter have seemed like a burden, they will have a payoff of sorts soon. The tourists will come, your friends and family that visits will enjoy the falls, as well as those living here will enjoy them as well. If you live here and haven't seen them after the snow and rain, it is a must to get down to them sometime in the early spring. 
How To Get To The Drops In Shoshone
The Drops in Shoshone can be a fun family activity on a hot summer day.
Twin Falls 'Rocks'
Painted rocks from around Twin Falls.