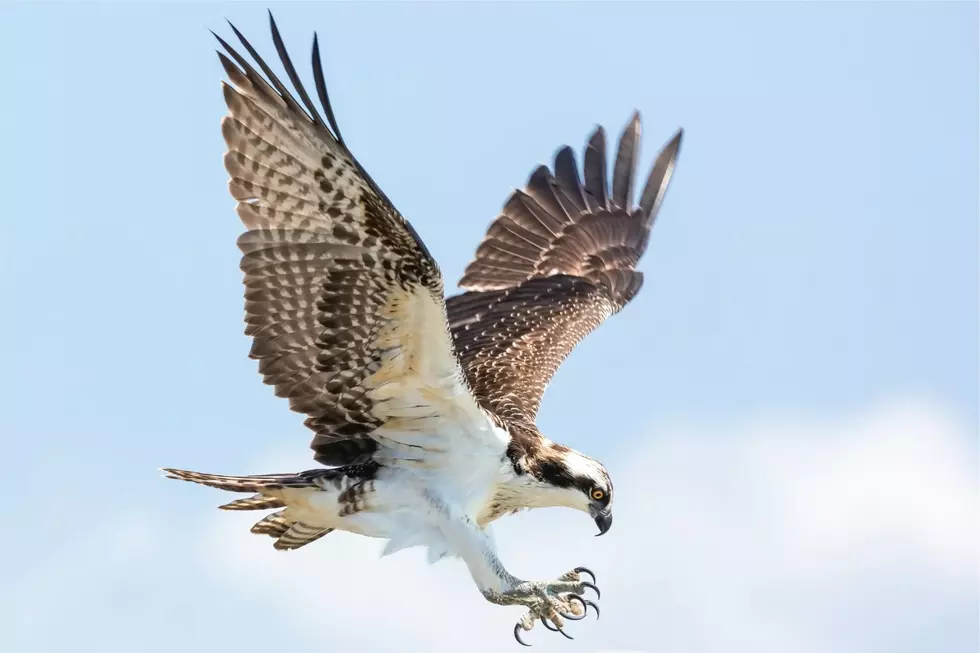 Is it Legal to Help and Keep an Injured Hawk in Idaho?
Credit: Mathew Schwartz on Unsplash
We all have had that moment when we see an injured animal on the road. There is so much wildlife in Idaho, specifically in the Magic Valley, that it is common to see many wild animals as you drive down the road. Often these animals flying and crossing the roads make it across safely, but there are times that they don't make it, and drivers don't see them and clip them. When these animals get hit and break a leg or a wing it is hard to watch as they can't go on their way as they please. When you see these animals hurt and unable to get home, what is the right thing to do, and are you allowed to help?
Helping Hawks and Other Injured Raptors in Idaho
In a situation where you find an injured hawk, falcon, or eagle, before you decide to put it in your car and bring it home, you may want to know a few things. While your intentions may be good, bringing a raptor of any kind home is not legal, for most people, but is for some. To bring a hawk, falcon, or eagle home you must have a registered falconer license and you can only capture one raptor per year. Now technically you can pick it up and take it somewhere or call around to search for help, but you can not keep the bird. If you are unable to find help, then it is best to release it and let nature take its course. 
Injured Birds in Twin Falls
With hunting season in full swing, and the weather dropping, but not quite to winter temperatures yet, there are many chances for accidents to occur involving raptors. Stray bullets can hit one, or people may shoot at them, even though it is illegal. With temperatures dropping it seems that these birds are hunting more and more, making the chances of them being hit by something more likely. Recently, my wife discovered a hawk that had been hit and had its wing broken. She brought it home and after a few phone calls, we were encouraged to let it go and let nature take its course. Luckily we knew somebody with a license that could take care of the bird, and they are currently mending it back to health. 
While what my wife did was for a good reason, multiple sources told us it was a bad decision. When my wife walked in with a box and told me to look in, I assumed she had brought a cat home against my wishes, since she has wanted one for years. To my surprise, it was not a cat, but a full-grown hawk staring up at me. This is why my wife should never leave the house unsupervised, but her heart and passion may save the animal's life and give it many more years. While the intentions are maybe good, if you find a hawk, falcon, or eagle in need, unless you have a plan in place on how to help it, then it is best to leave it where it is, and avoid any potential fine, as well as any danger the animal could cause. 
Animals You Could See Around or In Twin
10 Animals You Could See Around or In Twin Falls
What Wild Animal In Idaho Would You Want As A Pet?
10 Idaho Animals You'd Want As A Pet