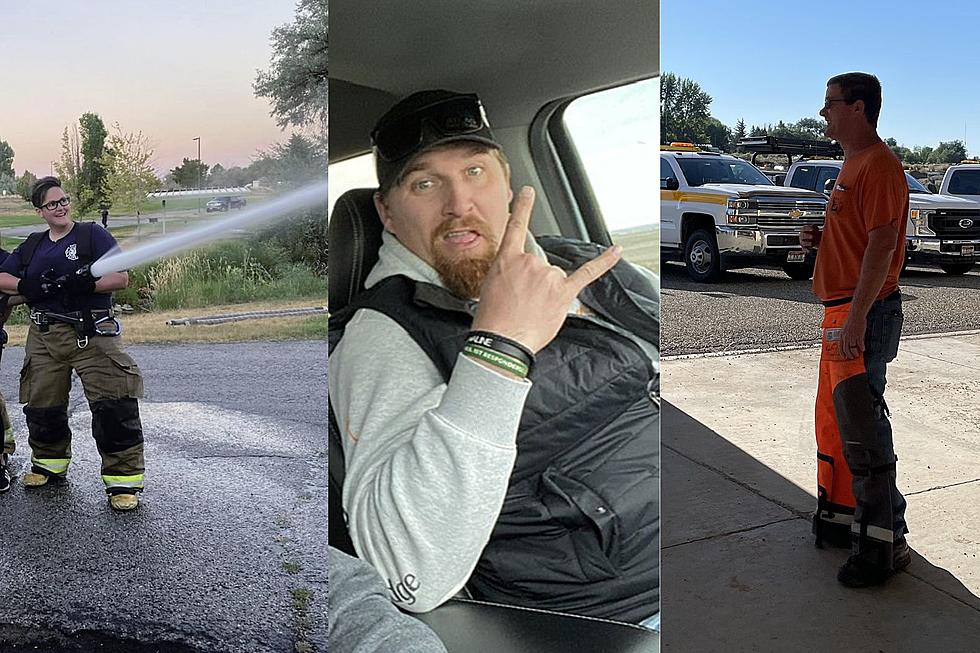 Vote For The Duran Group Powered By REMax Legacy Hometown Hero For October
Credit: Duran Group Hometown Hero Nominator
The Duran Group Powered by Re/MAX Legacy Hometown Hero award for October is open for voting. We have three nominees who are all deserving, but only one can claim the title of hometown hero. Vote for who you think should be named the Duran Group Powered by Re/MAX Legacy Hometown Hero for October.
Christina Tipton
The nominator for Christina says she is a boss, a volunteer firefighter, a volunteer soccer coach, and a volleyball coach. She runs a successful business, takes care of her granny, and has also put on many craft shows which I have had the privilege of co-hosting with her. She does it all with no complaints, she is always willing to step up to the plate and help when needed. To vote for Christina, make sure to click her name in the poll above.
Brian Davis
The nominator for Brian says he has made a big impact in our company and community. He goes above and beyond for his employees and customers. For instance, he is always involved with all of our employees. He goes out to job sites often with hydrating drinks for everyone and even with food. When someone needs help when life gets tough, he is always there to help and support and this goes on the weekends also no matter what time of day. He goes above and beyond to make sure everyone is taken care of. To vote for Brian, make sure to click his name in the poll above.
Jeremy Wolf
The nominator for Jeremy says he has taken it upon himself to make sure everything that needs done gets done. He's been working for ITD for 6 years and he brought his hard work ethic with him from his experience as a truck driver. When our crew is needed for traffic control or to clear roads, his phone is the one that rings because everyone in our community knows that he'll get it done. Just this last winter he spent 17 hours working to open the road from Fairfield to Mountain Home while the rest of us were asleep. On top of all of this, he is still working to recover his strength after a very difficult battle with cancer just two years ago. He would give the shirt off of his back for his family and friends. To vote for Jeremy, make sure to click his name in the poll above.
Make sure to click on who you think should be the Duran Group Hometown Hero Powered by Re/MAX Legacy for October. Click on their name above in the poll to vote for your favorite once per day.
10 Celebrities You're Most Likely to Encounter in Idaho
Honest Twin Falls Welcome Signs
I'm pretty certain that most people don't fully understand what 'Twin Falls' actually means. On that note, if Twin Falls had an honest welcome sign: what would it say?
Gallery Credit: credit N8 Bird