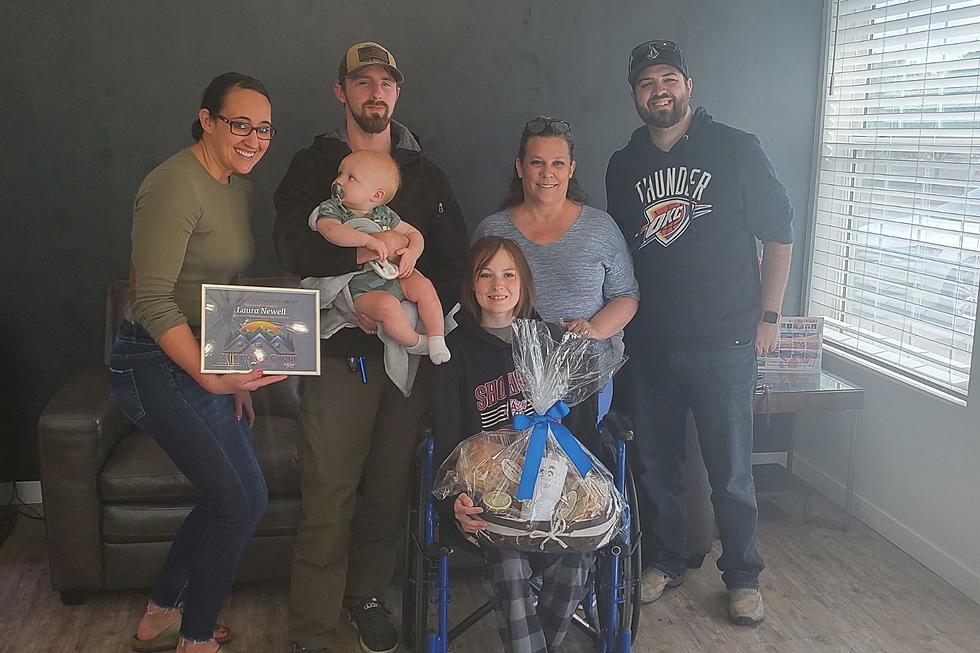 Congratulations to the Duran Group Hometown Hero for the Month of April
Credit: Christy Hawkins
Every month heroes across the Magic Valley are nominated for the Duran Group Hometown Hero Award, Powered by Re/MAX Legacy. Three finalists are then voted for by the community to determine who will win the award for the month. Each individual is deserving, but only one wins the award each month. The winner for April was chosen, thanks to the community voting for her to represent the community for the month. The winner for April was Laura Newell. 
About Laura Newell
The nominator for Laura said that she is the most selfless person there is. She is always focused on serving others. She has had a very hard life and suffers from muscular dystrophy which has thrown her many curveballs, but she never lets it get her down. She served the Magic Valley as a 911 dispatcher for 2 years before her 2nd stroke at age 21 took her out of the game and it broke her heart to leave a job dedicated to serving the community. We thank you for all she has done for the community and continues to do every day. 
The Duran Group Hometown Hero
If you know somebody, like Laura, that you believe should be nominated next month, make sure to write a little bit about them and share why you think that individual should be nominated. There are tons of heroes in the Magic Valley that go unrecognized every day, and this is a way for their stories to be heard and to be recognized for their selfless acts. 
Congratulations again Laura. We are lucky to have you in the Magic Valley and proud to have you as our Duran Group Hometown Hero, Powered by Re/MAX Legacy for April. The finalists for May are out, and you can vote for who you think should be the next hometown hero by clicking here. 
Honest Twin Falls Welcome Signs
I'm pretty certain that most people don't fully understand what 'Twin Falls' actually means. On that note, if Twin Falls had an honest welcome sign: what would it say?
10 Celebrities You're Most Likely to Encounter in Idaho