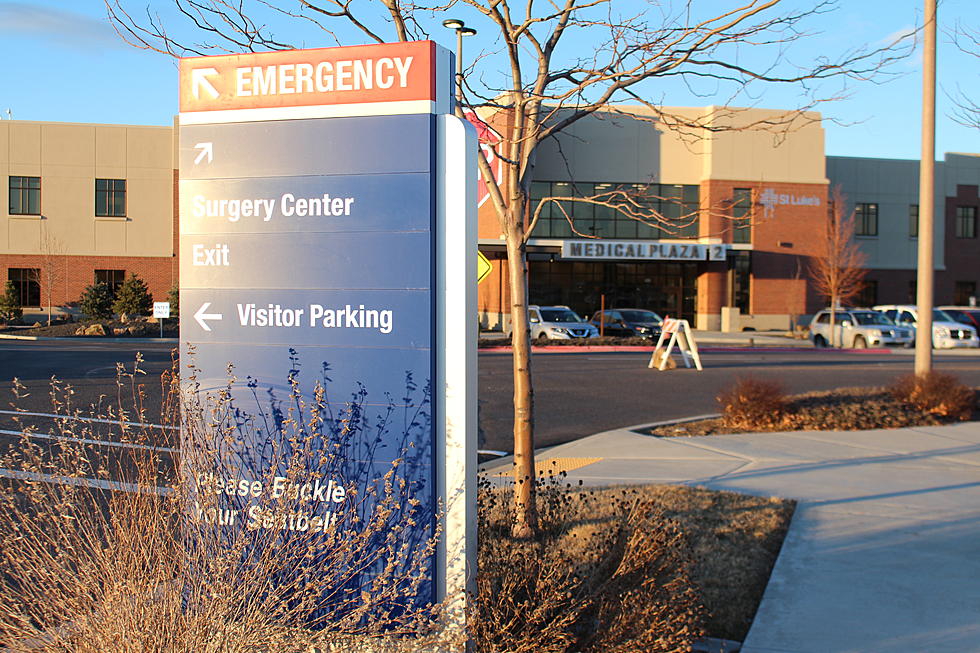 Policy Change at Twin Falls Hospital Has People Breathing Easy
File photo by Andrew Weeks
Policies are put in place everywhere you go. There are policies at work, the airport, laws that citizens abide by, and even your household has certain policies you instill. Typically policies are put in place to help people's safety or to set guidelines, but as is often the case with any rule, people disagree and find a reason to question and hate certain policies. No matter how often employees fight or argue, typically a policy in place at work will not be overturned, but one in Twin Falls recently was lifted, and it has employees, as well as patients breathing a sigh of relief.
Mask Policy at St Luke's Hospital in Twin Falls Lifted
The next time you have an appointment at St Luke's Hospital in Twin Falls or have to go to the emergency room, you will not be required to wear a mask. Earlier this week, it was confirmed by the hospital that masks are no longer required by employees or patients. It has employees feeling a certain kind of way to no longer have to wear a mask for 8, 10, or 12-hour shifts, and for some, maybe seeing their coworkers' full faces for the first time. The only negative is that employees will have to make sure to not mouth bad words, and may need to shave or put on makeup below the eyes going forward. 
No More Masks at the Twin Falls Hospital
Last week I wrote a story about how hospitals and doctor offices in Twin Falls need to remove mask requirements, not knowing less than a week later, the policy would be lifted. Speaking to employees, most mention it being weird seeing the full face of their coworkers, but are relieved to be able to breathe fresh air during their long shifts. Patients and hospital visitors will likely be relieved as well, as masks are often uncomfortable and can be tough to breathe through at times. With every place lifting their requirements long ago, it seemed that this policy being lifted was long overdue. While the time of wearing masks seems to be in the past now, if you are more comfortable wearing one, it is still acceptable. 
It may have taken longer than many would have liked, but the wait was worth it. Employees and patients at St Luke's can now breathe easier, knowing they won't have to wear masks when they go in. The limit of visitors has also been lifted, allowing for more than one, as was the policy in the past. To see the full list of policies for the hospital click the link in the first paragraph, although it has not been updated yet, reflecting the new mask policy.
[carbongallery id="60f5ba32b225aIt may have tc75853cdb9d"]
Common Magic Valley Home Items