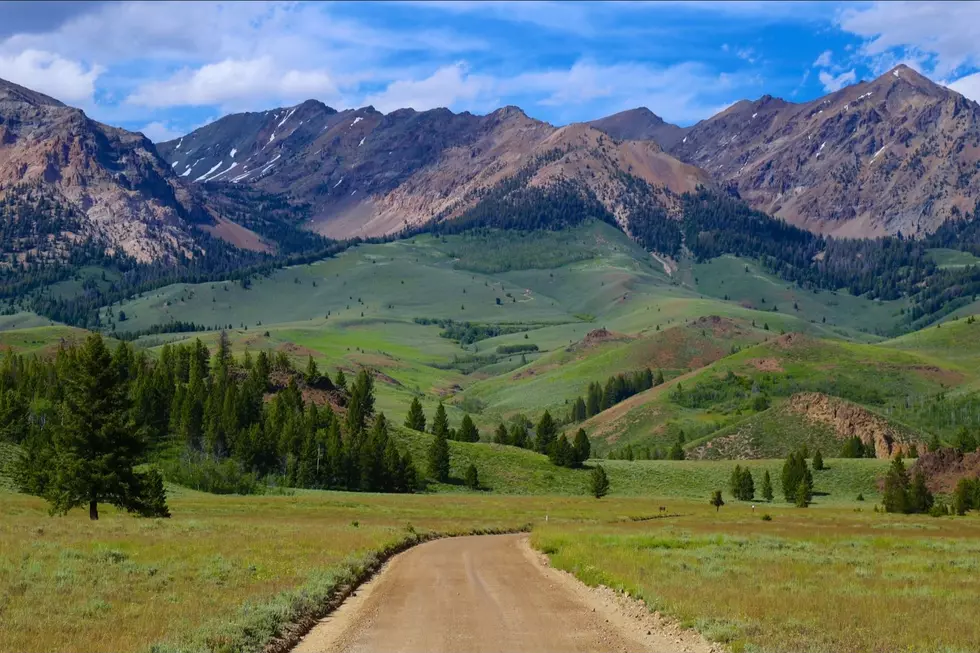 7 Signs You Are Adjusting to Idaho and Becoming an Idahoan
Credit: christiannafzger
Twin Falls has been rapidly growing over the last few years, and it is because many people from out of state have been migrating to the Magic Valley to call it home. While some locals aren't too fond of this, it will continue to happen moving forward. Moving to Idaho can, especially in the Magic Valley, be an adjustment. For people that have moved from warmer states, the cold takes a bit to get used to, or for people moving from big cities, the small-town lifestyle may be an adjustment. For everyone that moves here from out of state, it takes some time to get familiar with the culture, and slowly over time you begin to adjust. Here are some signs that you are making the acclimation to Idaho and the Magic Valley.
The Mid 30's and 40's Feel Nice
When moving to Idaho from a warm state, it may be a culture shock when the first freeze hits. Typically the weather will drop below freezing and it can be months until the temperature rises above 32 degrees for the first time. This winter hasn't been too bad, and if the mid-'30s and low-40s are feeling like a nice day, you have officially acclimated to the Idaho weather. Most warm states consider anything below 60 'freezing,' but in Idaho, the '40s can be a nice warm day.
Not Noticing the Smells in Twin Falls
For new residents of Twin Falls, it may take a bit to get used to the unique smells in the area. They don't typically smell good, and they tend to burn the nostrils and linger a bit. Ask a lifelong resident of the area about the smells, and odds are they won't even acknowledge them. Over time you get used to them, and except for a strong wind, you won't even notice them. Once you get used to the potent whiffs of Twin Falls, you know you have become a little bit more Idahoan.
Complaining About Idaho Traffic
Most lifelong residents of Twin Falls will complain about the traffic, having seen the town grow significantly over the last few years. For people that have lived in major cities or more populated areas, the traffic is a relief. The longer you live in Twin and the state of Idaho, you will begin to complain more and more about the traffic, and when you visit a major city it will seem like your worst nightmare. Idaho traffic is not bad, but as you grow more accustomed to it and it becomes your normal traffic flow, you will begin to complain once again.
Cheering for Boise State
When you move to Idaho, you will quickly realize there are no professional teams to cheer for. Odds are, you already have your favorite teams and will cheer for them no matter where you live, but living around so many Bronco fans, it is hard not to check the scoreboard for them from time to time, and when they are having a good season in football or basketball, you may find yourself cheering for them to make a run to the NCAA tournament or a major bowl game. The more you are around the fanbase, the more it pulls you in and that is ok.
Fishing, Hiking, Camping, and Hunting Consume Your Weekends
New residents to the Magic Valley that move from major cities and aren't into the outdoors may not last long in Twin Falls, but if they do manage to stay around for a while, they will see a shift in their weekend activities. You may start out staying inside watching tv or playing video games, but over time you will find yourself wanting to go fishing on a Saturday morning, taking time off work to go hunting or camping, and enjoying some amazing hikes that no other place can compare to. Over time you will realize you own a tent, kayak, fishing poles, rifle, and everything you need to truly embrace Idaho nature.
Disliking Out-of-State Residents
It may make you a hypocrite if you moved from out of state, but over time you will find yourself beginning to be annoyed by new residents that come from other states. The longer you are in Idaho and begin to feel more Idahoan, the more upset and annoyed you will be with new neighbors that come from surrounding states. It can be for their driving skills, their political views, the way they dress, or even because you don't like who they are. You may not realize it at first, but eventually, you will be annoyed with them, just as people were with you in the beginning. 
Fry Sauce with Everything
When you first move to Idaho you may not like or even know what fry sauce is, but the longer you live here the more you will adapt. It may be small by giving it a try and not loving it, but the more you give it a chance, it will begin to become a part of your meals. There are rare exceptions where you never learn to like it, but odds are the longer you live here, it will eventually be a must for almost any meal you have. Stock up, cause there is plenty of fry sauce in your future. 
While you may not experience all of these, odds are over time a few of them will begin to take over and one day you will notice how much you have adapted to the culture and climate in Idaho and specifically the Magic Valley. Love it or hate it here, over time it will begin to feel more like home and grab not only your heart but also consume you. Congratulations, you are officially becoming more Idahoan every day. 
15 Perfect Memes For Idaho
The beauty of a meme is that it usually doesn't need any explanation. You can just post the meme and sit back, knowing your work is done.
Honest Twin Falls Welcome Signs
I'm pretty certain that most people don't fully understand what 'Twin Falls' actually means. On that note, if Twin Falls had an honest welcome sign: what would it say?