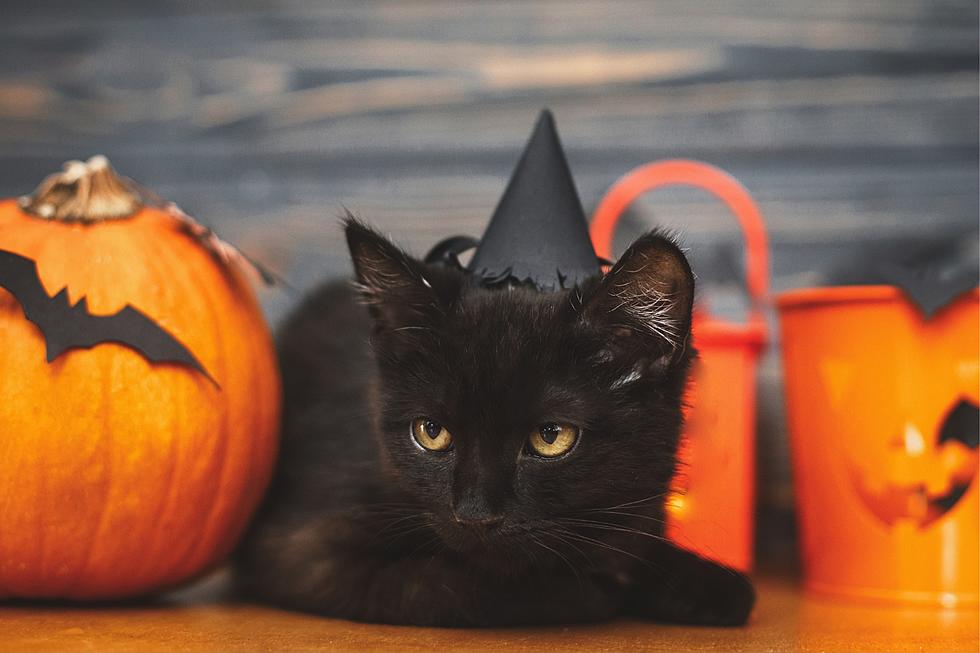 How to Keep Magic Valley Pets Safe and Happy for Halloween
Credit Canva
When I was a kid, we owned a black cat. He loved being an indoor/outdoor cat, but my mother would trap him inside the whole month of October. I thought she was just being mean because of some supposed slight. I realized later, she was trying to protect him.
Not all people are kind to animals. She had seen or heard something about black cats being picked on or worse. After she heard that, 'Bear' had to stay inside every October, I hate to say she may have been right. When he was 8, Bear got out one October afternoon and we never saw him again.
There are a few ideas to help you and your furry companions have a safe season.
7 Tips for Halloween Pet Safety
Identity - Some pets don't wear collars 24/7. Make sure your pet has a chip, identity tag, or both. If they get away, give them a way to get home.
Party Pooper - Some pets love extra company, some do not. Before having a get-together, pick a quiet place for the pets to be away from extra noise and unfamiliar people and keep them there.
Ding-Dong Ditch - Constant people ringing the doorbell in costumes may be too much for your pet. A secure room away from the front door is best for the evening.
Decorating Downer - Pretend your pet is a toddler. If you wouldn't leave a particular decoration down for a 2-year-old to get into, keep it away from the pet as well. Candles, extra cords, or errant wires are begging for trouble.
No-Go Glow - Pets may think glow sticks are fun to chew, but even labeled non-toxic liquid can be bitter and cause hyperactivity and drooling.
Lazy Day - If you must, walk before trick-or-treaters are out. During trick-or-treating, Fido may get scared or over-stimulated. Cats should be kept indoors to prevent getting hit by a car or run-ins with delinquents.
Low-Calorie Diet - Keep candy safe from pets. Chocolate is not the only thing that can make some pets ill.
Remember to keep your fur babies safe this season. If they manage to get away, contact the Twin Falls Animal Shelter to check and see if they have been found.
RELATED STORY: How To Enter The Valley View Vet Halloween Pet Photo Contest
7 Reasons Your Dog Can Bite Someone in Idaho & 1 That Gets Them Euthanized
No canine may be classified as high-risk or dangerous when, at the time they bite someone, the precipitating cause constitutes the following justified provocations:
Gallery Credit: Ryan Antoinette Valenzuela
So, Your Neighbor Has Offensive Decorations In Their Yard... What Can You Do About It?
Is there anything you can actually do about your neighbor's graphic or offensive Halloween set-up?
Gallery Credit: Chris Cardenas