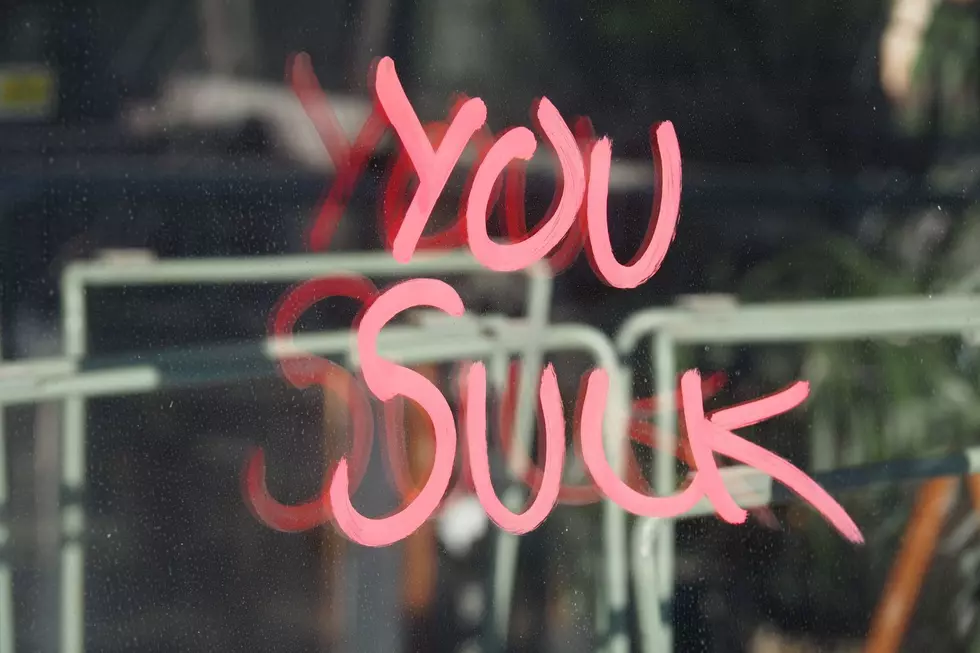 7 Reasons Why Living in Idaho and the Magic Valley Sucks
Credit: Walid Hamadeh on Unsplash
The state of Idaho is a beautiful place to live, with amazing lakes, mountains, hot springs, and some of the best hiking and camping you will find in the country. The state isn't too populated and the natural beauty is unrivaled. Most people that call Idaho home enjoy it and think it is a great place to live, but some things make living in the Gem State not so enjoyable. While there are many pros, there are a few things that make living in Idaho, specifically, the Magic Valley, suck.
Lack of Phone Service
Many areas of the state lack good phone service, and it can often ruin your day when on a road trip or in a secluded area. Take a trip back into the South Hills and try to make a phone call. Odds are you will not be able to until you are making your way back to civilization. Many areas out in the middle of nowhere cause this issue, and if you need to check the internet on your phone, send a text, or want to make a quick call, you are out of luck.
Driving Behind Tractors and Farmers
Anyone that lives outside of town limits has likely found themselves in a situation where they are done with work or errands, are in a rush to get home to get comfy or catch something on tv, and then find themselves stuck behind a slow-moving truck, combine, or tractor. You become impatient and look around the massive vehicle in front of you, but are unable to pass and while it may last for only a second or a couple of minutes, the time feels like an eternity.
The Smells of Twin Falls
There are certain odors that no nostril should ever have to whiff, and for some reason, many of those smells call Twin Falls home. There are a few potent fumes in the air that sting the nostrils and while over time you may not notice them as much, on certain windy days, they overtake your snout and you can't help but wonder why such a terrible stink exists in such a beautiful state. It ruins the joy of living in the area sometimes.
Bipolar Weather
When a weather app or report says that the temperature is going to be a certain degree, most expect it may be off by a few once the day arrives, but in Idaho a day predicted to be 50 degrees five days out, can end up being twenty or thirty degrees hotter or colder. It may say sunny but turn into a day of rain, snow, or both by the time it comes. The weather is unpredictable, and it can leave some feeling frustrated and confused daily.
Not Enough Gambling
While Twin Falls isn't too far from Jackpot and Blackfoot is only a couple hours away, for those that like to play the slots, sit at a card table, or bet on the ponies, you are out of luck in the Magic Valley. If somebody is wanting to gamble and have a good time, they shouldn't have to spend their hard-earned money to drive to the border to let it ride. They need those extra dollars to throw down on the table or to put into the machine and pull the lever. A small casino would make living in the Magic Valley a little bit more enjoyable. 
No Beaches
While lakes and rivers in Idaho are some of the most beautiful in the entire country, there aren't any beaches to enjoy the waves, the sunshine, and building sand castles on. Yes, Idaho is a landlocked state, but there need to be more beaches in the area. Lake beaches can not compare with the long sandy coastline beaches. If somebody could kick the west coast off the end of the United States so Idaho can have a coastline, that would help make the state a little less sucky. 
No Professional Sports Teams
Not having any professional sports teams in Idaho can be a real bummer. Yes, the Boise State Broncos are an amazing football team and the basketball team is improving, but not having a professional baseball team to enjoy watching during the heat of the summer into the snowy conditions of fall is a bummer. There is no basketball team to cheer on in the state. How Idaho doesn't have a hockey team is baffling. While the population of the state may make it tough to bring in pro teams and meet the criteria needed, why not let Boise have a chance to prove it? Small markets like Oklahoma City, Portland, Green Bay, and San Antonio have proven that smaller cities can work and have the best fanbases. 
While these are a few of the reasons that Idaho sucks, overall the Gem State is a pretty great place to live. None of these will ruin living in such a beautiful natural place. Phone service isn't needed in most of those locations when hunting or camping. Most people have sports teams out of state to cheer on. Traveling to beaches is the joy of a vacation. The lack of gambling will likely help your wallet, or encourage you to road trip to Vegas. Take a breath when driving behind farmers and appreciate all that they do. As for the smells and the weather, they do suck, and they can't be changed. If these are the complaints we have, I'd say Idaho is doing pretty well. 
11 Reasons You're Lucky To Live In Southern Idaho
Southern Idaho is amazing and you're lucky you live here.
15 Perfect Memes For Idaho
The beauty of a meme is that it usually doesn't need any explanation. You can just post the meme and sit back, knowing your work is done.