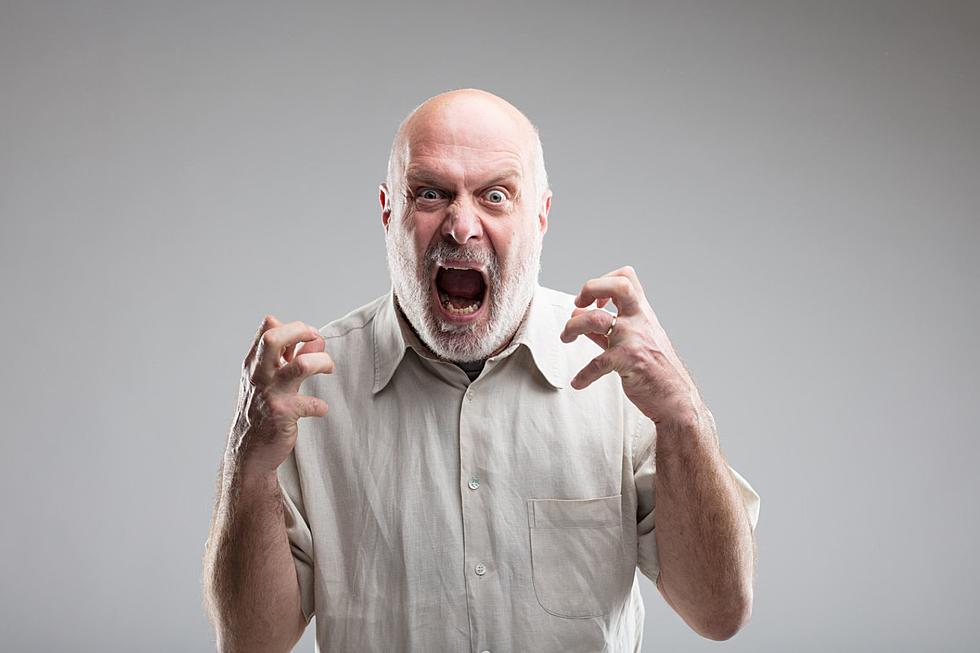 Have Fun and Break Things at New Rage Room in Twin Falls
Credit: Giulio Fornasar
Anger is something many of us deal with, and in 2023 there is plenty to be angry about these days. The problem with anger and rage is that when it isn't released it can lead to dire consequences. It can lead to outbursts, depression, harming of others or yourself, and in some situations death. It is always a good idea to find a way to unleash your anger and a proper way to handle it. One great way to dispose of your anger and to have fun is by going to a rage room and Twin Falls happens to have one that recently opened.
Rage Room in Twin Falls
Rage rooms have been becoming popular over the last few years, and one has finally made its way to Twin Falls. If you don't know what a rage room is, it is a place where you can go and smash things with a baseball bat, a crowbar, or perhaps a sledgehammer. You can finally live out your childhood dream of smashing plates, televisions, computers, or microwaves. There is a new rage room in town and it is located at Twin Blades Rage N Axe at 405 Main Ave East in Twin Falls. You have protective clothing to help from anything breaking from hitting you, so you will have gloves, goggles, coveralls, and closed-toe shoes are required.
What to Know About the Rage Room in Twin Falls
The rage room is open 7 days a week, with Sunday through Tuesday being by reservation only. You can reserve online by clicking the link in the paragraph above. On Wednesdays and Thursdays, the room is open from 5 PM to 10 PM, on Fridays from 5 PM to midnight, and on Saturdays from noon to midnight. There are 3 rooms available and each room can house up to 5 to 6 people. There is a viewing window, so you can watch people break things if you desire. The cost is $25.99 for 30 minutes and 10 breakable items such as plates, glass, and cups. You can order medium items for an extra $25 such as microwaves, toasters, and old phones, and large items for an extra $35 such as windshields and flat-screen televisions. The items being smashed are mostly donated and the owner, Matt, asks that if you donate an item that it be already broken and not still working.
What is a Rage Room?
I asked Matt about why now is the time to introduce a rage room to Twin Falls and he let me know that he had seen them in other towns and how popular they are, but also that it gives residents a safe way to relieve stress and anger. The main reason for the rage room is to give people a place to help with their mental health and give them a healthy outlet to deal with things their way. There is no judgment and no questions asked. You can request music be played during your session to help you escape, relax, or feel the rage. There is no alcohol available, but you are allowed to bring your own or your own food. In the future, they would like to be able to record sessions and sell you the video for a cost. 
About Twin Blades in Twin Falls
Twin Blades started as a mobile axe-throwing company before expanding into a permanent residency. They still offer mobile axe throwing though, and for those interested in using them for a birthday party, family reunion, or company event, they are $375 for 2 hours and $150 for any additional hour. One of the best parts about Twin Blades is that they have partnered up with multiple local companies and these companies work together to help each other succeed. It is great to see homegrown companies support local and work together. These partners include Total Techs, GSK Design, Western Outlaw Welding, Realtors Choice, Escapuary, Pacific Steel and Recycling, Laser Line, On Sight Plumbing, and Tree Be Gone. 
The next time you feel angry, depressed, stressed, or like you want to break something, instead of holding it in or taking it out on others, head on over to Twin Blades and break some stuff. You will feel better, you will have fun, and it might be the therapy you need. For everything you need to know about the rage room in Twin Falls, click the words 'Twin Blades Rage N Axe' in the second paragraph.
Twin Blades Axe Throwing
Best Places For Adult Parties In Twin Falls
Parties and games aren't just for kids. Sometimes you want to abandon the kids at home and go have some real fun without them. Here are the best places to do that in Twin Falls.