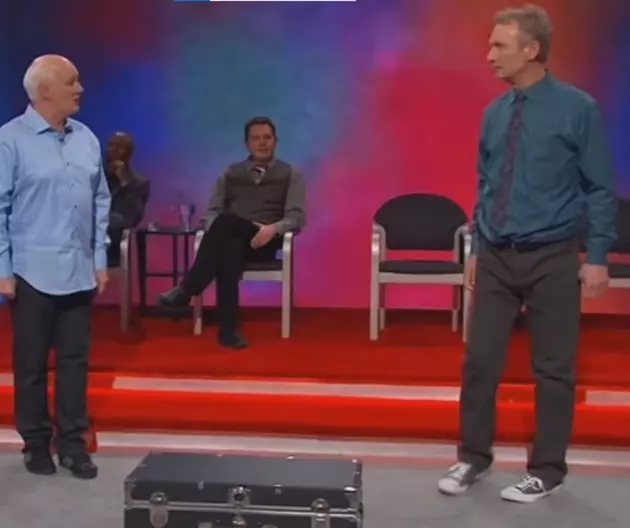 Laugh All Night Long With Improv Group Whose Live Anyway In Boise
YouTube
If you have ever been a fan of improv and watched the show "Whose Line Is It Anyway" you are going to be super excited about this. The improv group based on the show is performing live in Boise in May of 2022.
The premise behind "Whose Live Anyway?"
"Whose Live Anyway?" is all improvised entertainment. They play different games like pulling questions out of a hat and each one of them finds funny responses. Sometimes they have props, sometimes they sing, it is all random and different each show. The cast for the Boise show is Ryan Stiles, Greg Proops, Joel Murray, and Jeff B. Davis. All very funny guys.
"Whose Live Anyway?" show information
The show will be on Saturday, May 7th, 2022 at the Egyptian Theater in Boise. The show starts at 8 pm and there are no age restrictions. They work hard to make the humor appropriate for everyone. Tickets range from $46 to $56 dollars not including taxes and fees. Tickets are also available for purchase now and it looks like it is already starting to sell out so if you want to go, you may want to get tickets sooner rather than later.
It would be a pretty great Christmas present for someone who really enjoys comedy. There were a lot of comments about how the original cast was not part of it but Wayne Brady and Drew Carey are pretty busy these days, Norm Macdonald, unfortunately, passed away, but Ryan Stiles will be there. He cracks me up. I would go just for him anyway. Unfortunately, Colin Mochrie will not be there either.
LOOK: 50 famous memes and what they mean
With the infinite number of memes scattered across the internet, it's hard to keep track. Just when you've grasped the meaning of one hilarious meme, it has already become old news and replaced by something equally as enigmatic. Online forums like Tumblr, Twitter, 4chan, and Reddit are responsible for a majority of meme infections, and with the constant posting and sharing, finding the source of an original meme is easier said than done. Stacker hunted through internet resources, pop culture publications, and databases like
Know Your Meme
to find 50 different memes and what they mean. While the almost self-replicating nature of these vague symbols can get exhausting, memes in their essence can also bring people closer together—as long as they have internet access.
ALSO SEE: 30 Most Decade-Defining Memes
The Cast of 'Friends': Then & Now