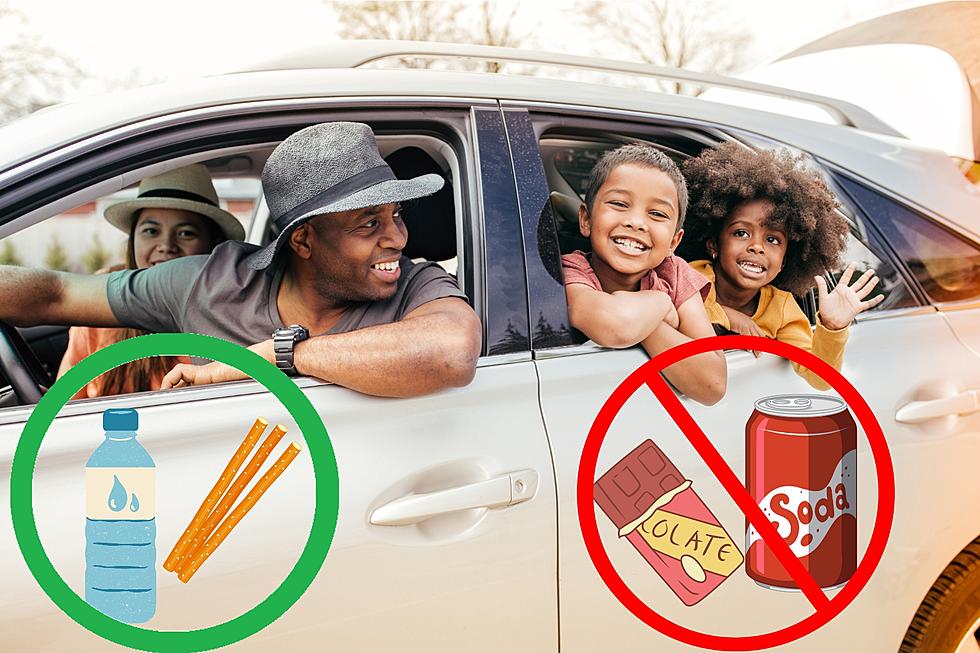 Idaho Road Trippers Planning Guide For the Best Journey Ever
Credit Canva
Preparation is key to an awesome road trip. One does not just fill up the tank and leave. Right now is not a discussion of the destination, but the journey along the way.
First, there is the physical road to look at. Mapping out stops for restroom breaks, finding out where the best roadside attractions are, and using the most fun route vs. the quickest must be considered. Road trips can be ruined when disagreements over seeing petrified wood in the shape of a beaver are outvoted so that the interstate can be utilized to get to the destination sooner.
What Should Every Idahoan Take for Snacks on Their Road Trip?
Next, now that you know where you'll be stopping, it's time to talk about the most important decision of traveling. What snacks do you take in the car? Multiple factors must be considered. When in my car these are the rules:
Salty: Don't go greasy, cloth seats can get stained. Stick with pretzels, salted nuts, or Chex mix if you're fancy.
Sweet: Avoid chocolate or any candy that can melt. Raisins or Craisins clean up easier and satisfy sweet cravings. Licorice (assists tummies) is an option but must be maintained in the package until completed.
Protein: Not many people consider this, but jerky keeps you satisfied for a while. Nuts are an option here as well.
Drinks: Soda and slushies are for stops only. Spills get sticky. Water can quench thirst and clean hands.
You may think this list is debatable, but you would be wrong. This is the way and I have spoken.
Other Things To Think About when Planning a Road Trip
Packing correctly is vital. What is in the luggage is important, but what is accessible is just as much so. How cold or warm will it be on the trip? Toiletries need to go in there somewhere as well as an extra towel. You should always have an extra towel. Don't forget the emergency kit has to fit in there somewhere.
How many people are going? If there are 2 people, sleeping in the car may be a great idea. If it is 5 people, perhaps splitting the cost of a room is a better idea. More people will mean less storage space. A cooler must fit in somewhere if you aren't making frequent stops for munchies and drinks.
6 Reasons to Road Trip to Yellowstone
Massive Filer Airbnb With Indoor Pool Sleeps 26
This Filer, ID Airbnb is basically a mini-resort with an indoor pool, built-in activities, and is massive enough to host even the largest of family reunions.