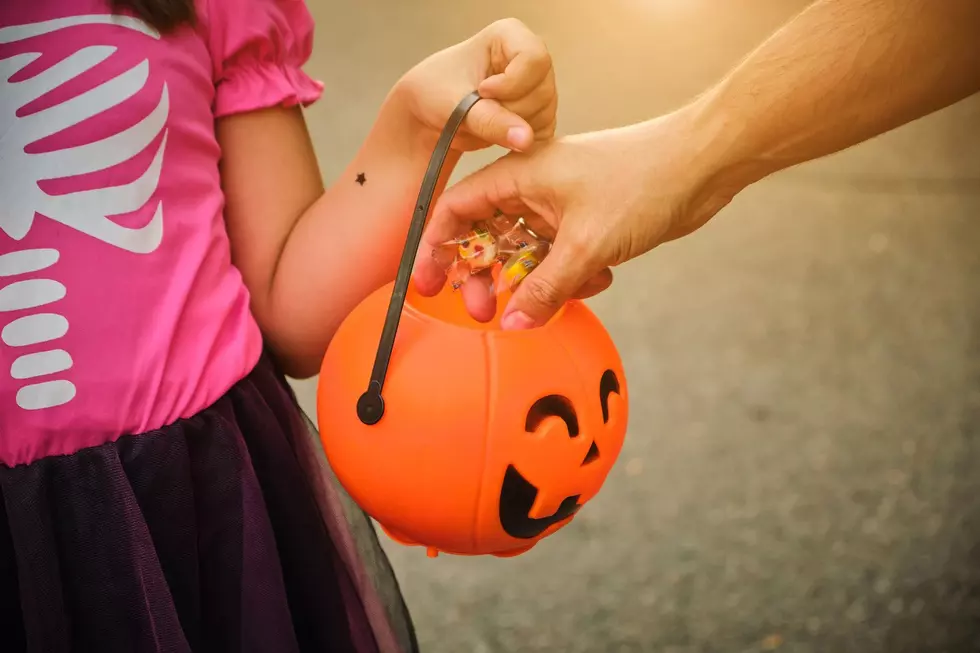 How to Hand Out Candy this Halloween for Free in Twin Falls
Credit: InnaVlasova
The wait is over and Halloween is here. If you and your children have done this last weekend right, you should have pounds of candy at your house from many of the trunk-or-treat events that took place. There have been many to attend, and there will be more this afternoon and into the evening. You may be trunk-or-treated out, or perhaps you think you have enough candy for your children already. If you plan on staying in and handing out candy, there is a way to do so, without ever buying a single piece.
Trick-or-Treating in the Magic Valley
For parents of little ones, it is always a tough decision on how to take your kids trick-or-treating and hand out candies to the little monsters and trick-or-treaters that want to visit your house. Putting out a bowl is always an option, but it takes one selfish kid for that to ruin it for everyone else, or a parent staying behind is an option, but then you miss out on memories with your children. Many trunk-or-treats have happened and are still set to happen tonight, and there is plenty of candy to be had. You can attend them, say you have enough candy, and stay in handing candy out as a family. With it being a school night, this isn't a bad option. With getting your child ready for Halloween, and making sure nothing is forgotten, you may fail to buy candy this year to put out or hand out, but you may have it already and not know it.
Handing Out Candy to Trick-or-Treaters in Twin Falls
With so many trunk-or-treats having already taken place, the odds are you have collected a decent amount of candy over the week and weekend. With little ones, they likely do not need that much sugar, and odds are you don't want them to eat that much. Since some of the candy will eventually go bad, why not take a portion of it, especially the one's nobody likes, and put them in a bowl to put out for trick-or-treaters tonight, if you are going out? If you are staying in, use some of that candy to hand out, lessen the intake your child and family will consume, save money, and when you decide you want the rest for yourself, turn off the light and call it a night. This works for everyone and recycles the candy, instead of being thrown away down the line, or you being driven insane by your child on a sugar high. 
It is not too late to get enough candy to do this, as there are plenty of trunk-or-treats today, and if worse comes to worst, take your children out for a bit, go home early, and then dump it into the bowl or hand it out to any late night trick-or-treaters tonight. Make sure you take out all the Reese's though because everyone knows that those are to be consumed and not handed out anyway. Have a Happy and safe Halloween. 
Trick or Treat On Bish's Street 2021
Photos from the 2021 Trick or Treat on Bish's Street event in Jerome.
Pahsimeroi Drive Haunted House In Twin Falls
Photos of an annual must-do Halloween attraction in Twin Falls