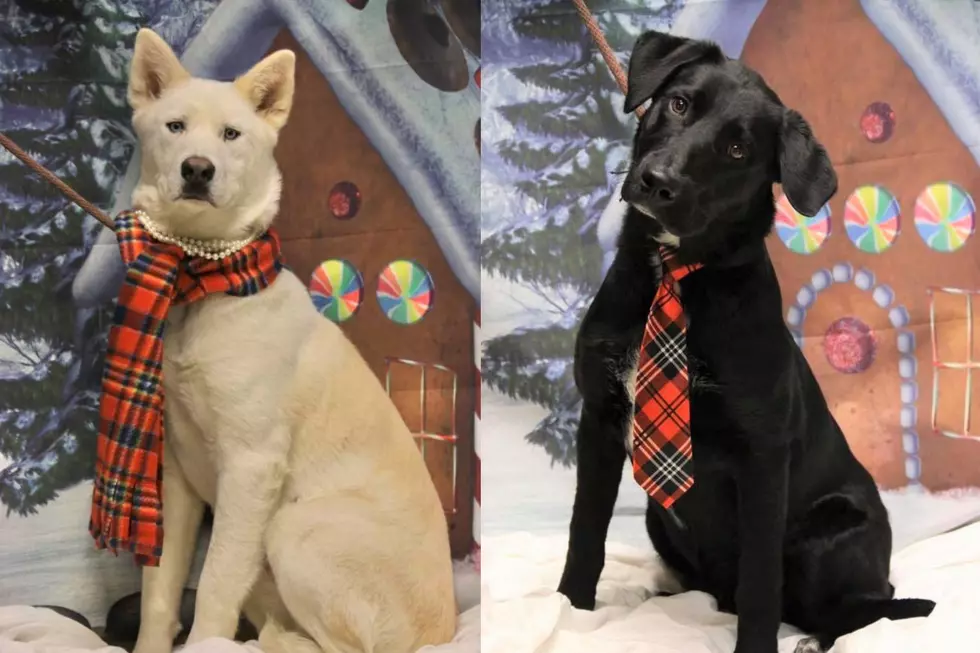 Free Pet Adoptions During Whiskers In Wonderland Event
KOOL Kritters TF Animal Shelter Facebook
Once again, the Whiskers in Wonderland event at the Twin Falls Animal Shelter has begun. This annual adoption event is the best way to get the perfect pet for your family, for free. All approved pet adoptions through December 18, 2019 are sponsored so you really could find, and take home, your new best friend before Christmas.
All pets adopted from the Twin Falls Animal Shelter are ready for homes. They come spayed or neutered, vaccinated, and ready for your love. The selection of animals is ideal right now too because the shelter is so full of different types of cats and dogs.
The Twin Falls Animal Shelter is constantly updating their Facebook page with all the adoptable cats and dogs so if you don't see one you like in their galleries, make sure you stop by the shelter to see the entire selection.
Even if you don't want to adopt or can't adopt, there are still many ways that you can help make life for these shelter pets better. People For Pets can always use money donations, toys, and blankets. They can also put to use any pet food you may have that is still usable. They are also looking for donations of new bags of food, specifically Purina Cat and Kitten Chow and Kirkland brand dog and puppy food.
Remember that cats and dogs are not just a holiday gift. When you adopt a pet it is for life and you'll love the joy these critters can bring into your home.
Enter your number to get our free mobile app