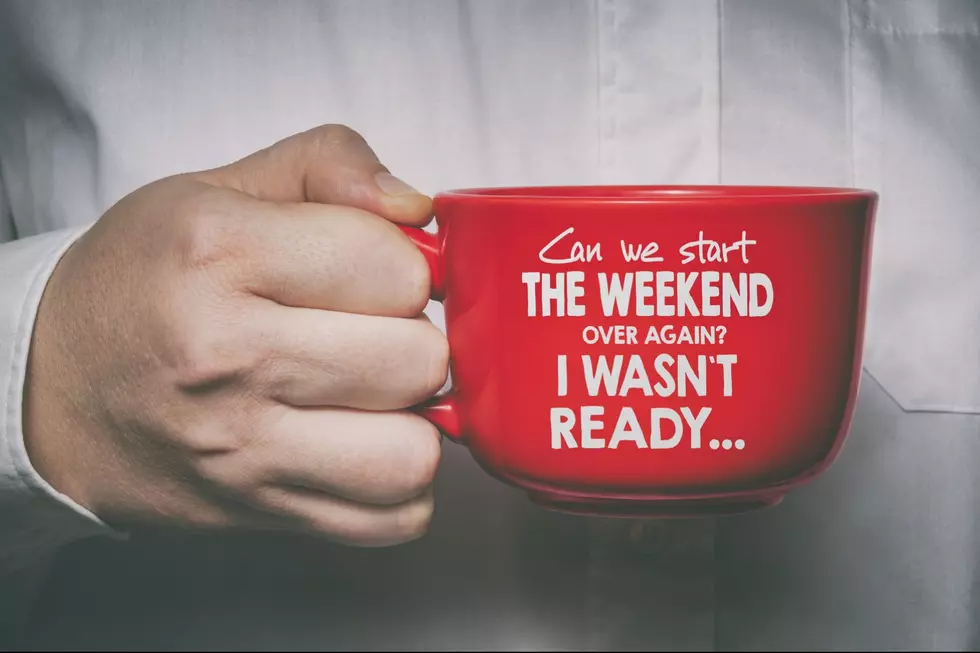 Don't Miss These 9 Events this Final Weekend of January in the Magic Valley
Credit: natasaadzic
Another long week is beginning to wrap up, which means the weekend is almost here. After the weather this week, the way it has seemed to draw out, and everything else many of us put up with, this weekend is needed to forget your stress and have some fun at one of the many events taking place this weekend in the Magic Valley. Here are some of the great events taking place this weekend around Twin Falls and the Magic Valley.
Friday, January 27 - Harper Walker Benefit Event
There are a plethora of fundraisers and charity events this weekend, but none may be as important as the Harper Walker Benefit Event this Friday at the Twin Falls County Fairgrounds at 6 PM. Harper is a 15-year-old in the Twin Falls area that was diagnosed with bone cancer last year and the medical bills, travel costs, and other finances are adding up. This event is to help raise money for Harper and her family. There will be live music, food, and of course support for Harper. For more details on the event and how you can help, make sure to click on the link. 
Friday, January 27 and Saturday, January 28 - Newsies Jr
If you have ever wanted to take your children to a musical, but aren't sure which one to take them to, this is the weekend for you. The perfect musical to take your kids to is taking place this weekend in Twin Falls, and tickets are still available for the final weekend. Newsies Jr is a musical about when powerful newspaper publishers raise prices at the newsboys' expense and newsies from across the city strike against the unfair conditions. The show will be taking place at the Orpheum Theater in Twin Falls on Friday and Saturday, with the show on Friday being at 7 PM and two shows on Saturday at 2 PM and 7 PM. Tickets begin at $14.50. Click on the link for more details and tickets. 
Friday, January 27 - Comedy Night with Luke Severeid
If you need to have a good laugh this weekend, make sure to head to Big Papa's, located at 213 5th Ave in Twin Falls this Friday to see Luke Severeid. His comedy show begins at 8 PM and tickets are only $15. Have a drink and a seat and enjoy Luke's rambunctious style as your laugh the night away. Turn it into a date night, a guys or girls' night out, or perhaps a time to escape work and stress by yourself. Click the links for more on Luke and the show. 
Saturday, January 28 - Rotary Club Pancake Breakfast
Get up this Saturday and head out to Hansen Elementary and enjoy a good breakfast for a good cause. The Twin Falls Rotary Club have teamed up with Hansen Elementary for their annual pancake breakfast, and all proceeds go towards upgrading their playground equipment. Breakfast will be served from 7 AM until 11 AM. Enjoy some good food, some good company, and help a local school all at the same time. 
Saturday, January 28 - Castleford Men's Club Fundraiser
The Castleford Men's Club will be holding its 49th annual fundraising auction this weekend. The event will be taking place at the Castleford School cafeteria at 10 AM and all proceeds will go back into the community. This is the only fundraiser the club has throughout the year, and they use the money to support the education foundation, the quick response unit, youth sports programs, and other community and youth projects. Head out to Castleford and bid on some auction items, while also supporting the community. 
Saturday, January 28 - Wills Toyota Animal Food Drive
This Saturday from 11 AM until 1 PM, Wills Toyota in Twin Falls will be hosting an animal food drive for the Twin Falls Animal Shelter. As you head out to other events this weekend, make sure to stop by and donate what you can. Wills is looking to fill as many trucks as they can full of dog food, cat food, kitty litter, dog and cat toys, and blankets. Every little bit helps these animals in need. If you are unable to make it on Saturday, make sure to stop by Wills Toyota anytime this week and drop off a donation, and they will add it to the truck on Saturday. Used toys and blankets will be accepted. 
Saturday, January 28 - 19th Hole Bar and Grill Grand Opening
A new restaurant has opened in the Magic Valley and will be celebrating its grand opening this weekend. The 19th Hole Bar and Grill, located at the Jerome Country Club at 649 Golf Course Road will be having their ribbon cutting ceremony this Saturday from 6 PM until 11 PM. Heath Clark Band will be performing from 6:30 PM until 9:30 PM. It is recommended you make a reservation if you plan on attending, but if you can't get dinner that night, you can still stop by for a drink at the bar, live music, and some dancing. Click on the link to find out more about the 19th Hole Bar and Grill. 
Saturday, January 28 - Boxing Smoker
One of the best annual events is back this year, as the CSI Boxing Smoker takes place this Saturday at the CSI Expo Center. Doors open at 5:30 PM, with the boxing beginning at 7 PM. If you are unfamiliar with the boxing smoker, it is a boxing event that consists of members of the community, members of the CSI rodeo team, and even residents from other states. Tickets vary depending on where you sit, but start as low as $12 and go up to as high as $30. For all the details on the event, make sure to click on the link. 
Saturday, January 28 - BJ's Sports Tavern Fundraiser
Everybody knows somebody that has had cancer or knows somebody that knows someone that has had it, and we can all agree that cancer sucks. BJ's Tavern in Burley, at 425 E 5th street, is holding its second annual fundraiser for Leukemia & Lymphoma this Saturday. The event begins at 9 PM and anyone that donates gets free beer until the keg is gone. There will also be karaoke and giveaways. Head on out this Saturday night for a good time and to help a good cause. 
The weekend is almost here and then it is time to have some fun. Enjoy a comedy show, attend a fundraiser or charity event, watch some people beat each other up, enjoy some good food at a new restaurant, help a dog in need, help a teen fight cancer, enjoy some pancakes, or take in a musical. Whatever you decide to do this weekend, make sure you have fun, relax, and be safe. Happy weekend.
Tag 'Em Up
Mobile Laser Tag Company Tag 'Em Up
Twin Blades Axe Throwing