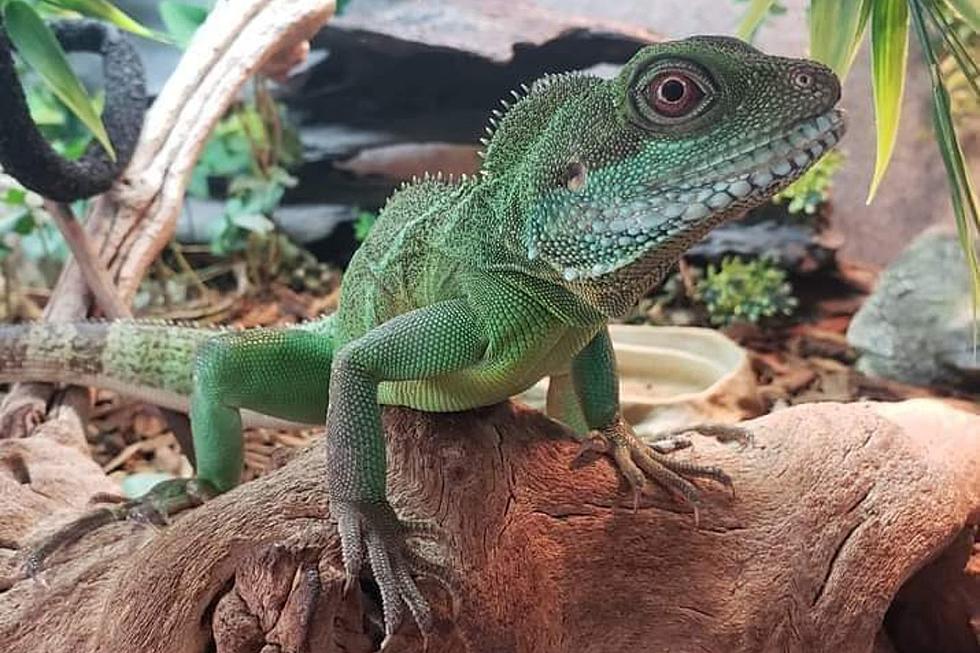 Don't Miss the Exotic Animals Coming to the Magic Valley
Credit: Exotic Pet Expo
Owning a pet is a joy that everyone should experience in life. While most people prefer a dog, a cat, or perhaps a bird or fish, not everyone is capable of having those types of pets, and they might not be the right fit for you and your family. Sometimes going out of the norm, and finding a more exotic pet is the way to go, but finding these types of animals isn't always the easiest. Luckily for residents in the Magic Valley, an event is taking place this month that offers the chance to browse and purchase exotic pets.
Exotic Pet Expo in the Magic Valley
If you are looking to add a snake, lizard, frog, or exotic pet to your family, then make sure to mark your calendars for this weekend, Saturday, September 16, and Sunday, September 17. The Exotic Pet Expo will be happening at the Twin Falls County Fairgrounds from 9 AM to 5 PM on Saturday and from 9 AM to 4 PM on Sunday. The event is $10 for adults to enter, $5 for children aged 6 to 14, and children 5 and under are free.  This is the place to get everything you need for an exotic pet if you already have one, or perhaps find your first one, or another one to take home. 
What is the Magic Valley Exotic Pet Expo?
The Exotic Pet Expo will be put on by Cabe and Wendy Hansen and there will be multiple vendors there that will offer a variety of animals, such as snakes, frogs, geckos, chameleons, axolotls, and much more. They also will have everything you need such as tanks, food, heat lamps, and experts to answer any questions you have about the animals and how to take care of them. If you have ever contemplated getting an exotic animal, this is the place to get one, as you will leave with everything you need.
Make sure to get out this weekend and head to the Twin Falls Fairgrounds and check out the animals that the Exotic Pet Expo has to offer. You can have fun seeing all the animals, or you may come home with a new pet and family member. For all the details on the show, make sure to click the links above.
What Wild Animal In Idaho Would You Want As A Pet?
10 Idaho Animals You'd Want As A Pet
Animals You Could See Around or In Twin
10 Animals You Could See Around or In Twin Falls