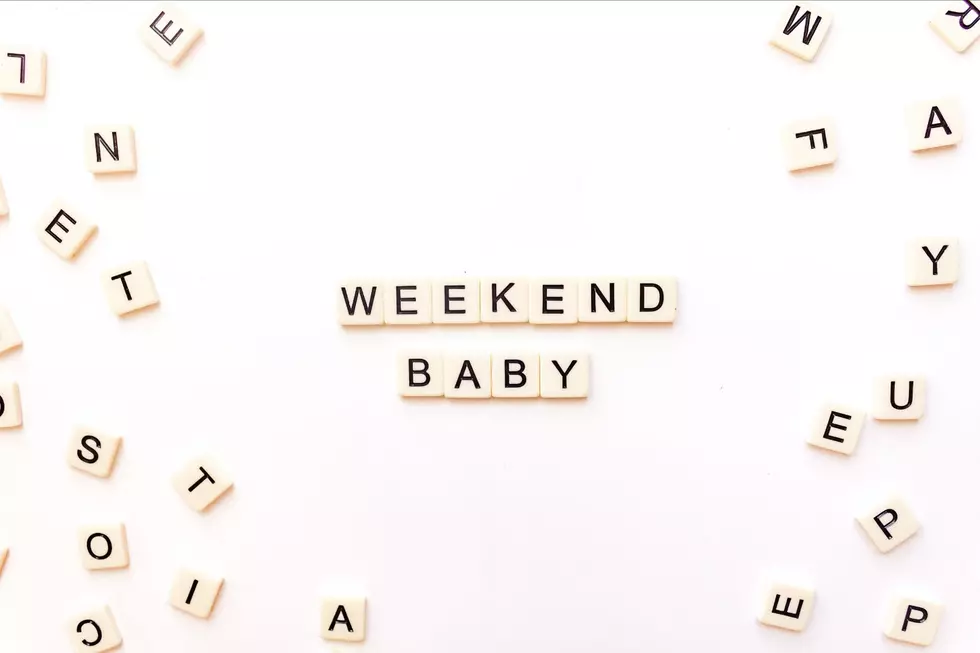 Enjoy These 7 Events Happening this Weekend in the Magic Valley
Credit: Sincerely Media on Unsplash
After the fair and Labor Day, this week has been tough getting back to a full five-day work week. It has made the weekend more needed than most, and thank goodness it is almost here. The weather is beautiful and plenty is going on in the area. Get off the couch, get out, and go attend one of the many events taking place this weekend in Twin Falls and around the Magic Valley.
Friday, September 15 - Yogurt Class with Stevie Snow
Do you think you are good in the kitchen? Are you perhaps someone looking to improve your skills and knowledge? Rudy's Cooking Paradise in Twin Falls is constantly putting on classes, and this Friday they will be hosting a yogurt class, with Stevie Snow. The class costs $30 and will take place from 5:30 PM to 7 PM at Rudy's in downtown Twin Falls. You will learn how to make three different types of yogurts in that time. For all the details, make sure to click the link above. 
Friday, September 15 Through Monday, September 18 - 'The Little Mermaid'
Who doesn't love Disney classics? Watching the movies at home or in theaters is nice, but watching them live on stage is even better. One of the greatest and most classical Disney musicals will be in Twin Falls this weekend as 'The Little Mermaid' will be performed at the Orpheum Theatre Friday through Monday. Show times will be at 7 PM Friday and Saturday, with a 2 PM show on Sunday, and another 7 PM show on Monday. Tickets start as low as $17.50. For more details on the show and ticket information, click the link above. 
Saturday, September 16 - Twin Falls Farmers Market
Some farmer's markets have already closed for the season, but a few remain open, and you will want to take advantage of it before all of them close for good. Get fresh fruit, vegetables, and locally made crafts at the Twin Falls Farmers Market in the Magic Valley Mall parking lot this Saturday from 9 AM to 1 PM. There are only a few weekends left, so don't miss out. For more details on the market, click the link above. 
Saturday, September 16 - DIY at Lowe's
Do you have a little handyman or handywoman in your home? If your child is one of those who loves to build things and do DIY projects, then Lowe's on Saturday is where you want to be for DIY at Lowe's. You will need to click on the link for details and to schedule an appointment, but this week your child will learn how to make a home team football card holder. Click the link for all the details. 
Saturday, September 16, And Sunday September 17 - Exotic Pet Expo
Have you ever wanted to own a snake? Perhaps you want a lizard or a frog? If you have ever wanted to have an exotic animal but don't know what to get or how to take care of it than this weekend is for you as the Exotic Pet Expo will be taking place this Saturday and Sunday at the Twin Falls County Fairgrounds from 9 AM to 5 PM on Saturday and 9 AM to 4 PM on Sunday. Tickets to get in are $10 for adults, $5 for children aged 6 to 14, and kids 5 and under are free.  Buy animals, food, tanks, habitats, and everything else you need for an exotic pet. For more details on the event, make sure to click the link above. 
Saturday, September 16 - Movie Matinee
Movies are getting expensive and not everyone can afford to go, or perhaps there is nothing out you currently want to see, but still want to get out and go to a movie. Save money and enjoy a movie by going to the Twin Falls Public Library this Saturday for Movie Matinee from 3 PM to 5 PM. The movie is free and is a great way to get out of the house and have a fun time as a family. For more going on at the Twin Falls Public Library, make sure to click the link above. 
Sunday, September 17 - Sunday Make Break
Do you have an artsy child? Someone who enjoys making arts and crafts? If so, take them to Michael's in Twin Falls this Sunday from 2 PM to 4 PM for Sunday Make Break. The event is free and all the supplies are there that are needed for the weekly craft. This week they will be making watercolor leaf art. For more details on Sunday Make Break, make sure to click on the link above. 
While watching football, kayaking, fishing, or boating is nice, how about changing it up and attending one of these events this weekend? Learn how to build a cardholder, learn how to make watercolor leaf art, attend a classic musical, shop at the farmers market, enjoy a movie for free, buy a new pet, or learn how to make yogurt. Whatever you decide to do, have fun, be safe, and enjoy your weekend.
Twin Blades Axe Throwing
Best Places For Adult Parties In Twin Falls
Parties and games aren't just for kids. Sometimes you want to abandon the kids at home and go have some real fun without them. Here are the best places to do that in Twin Falls.