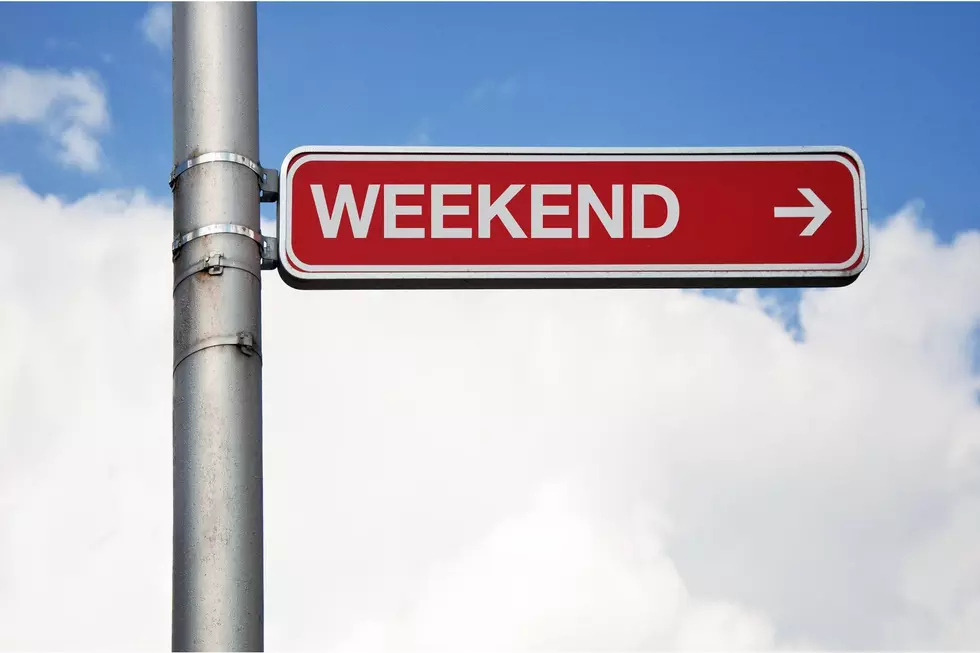 9 Events to Attend this Fall Weekend in Twin Falls and the Magic Valley
Credit: stevanovicigor
It is finally happening, and the wait is over. The weather will finally be dropping this weekend, and then it will be time to pull out some of the winter clothes and prepare for the inevitable, but luckily it is not dropping so drastically that you can't still get outside and enjoy it. While the temperatures may be a little cooler this weekend, that doesn't mean you can't have fun. It will finally feel truly like Fall and that means you need to enjoy some Fall activities and events. There is a ton happening this weekend and if you decide to get outside, you will be rewarded with a fun weekend with plenty to do.
Thursday, October 20 Through Saturday, October 22 - Tubbs Berry Farm Straw Maze
If you enjoy working your way through a maze and want to get outside this weekend, look no further than going to the Tubbs Berry Farm Straw Maze. It is close to Twin and is guaranteed to be a fun time for the whole family. Work your way through the maze, play on the playground, enjoy the petting zoo, shoot an apple blaster, or enjoy taking a hayride. The straw maze is open Thursday through Saturday from 10 AM until 9 PM. Prices vary based on which day you go, so make sure to click the link to find out pricing.
Thursday, October 20 Through Saturday, October 22 - Burley Straw Maze
One of the best activities to do this time of year is to head to one of the many straw or corn mazes and get lost for a while, as you try to find your way out. The Burley Straw Maze is one of the biggest in the area, and it is worth the drive if you haven't been yet this year. They are open on Thursday from 4 PM until 9 PM, Friday from 1 PM until 11 PM, and Saturday from 10 AM until 11 PM, with 8 PM to 11 PM being the haunted maze. They have more than the maze as they have delicious food, an obstacle course, swings, a corn cannon, slides, a mechanical bull, a jump pad, and much more. Admission varies based on what day you do, so make sure to click the link for pricing.
Thursday, October 20 - Adult Game Night
If you enjoy playing games, but struggle to find people to play with or want to make some new friends, this event is perfect for you. Perhaps you want a night away from your kids, or you want a fun date night idea while having some fun. Join the Buhl Public Library for an adult-only game night from 6 PM until 8 PM playing board games, card games, and making new friends, all with being child-free for the evening. For more details, you can click the link or contact the Buhl Public Library.
Friday, October 21 - Coats for Kids Fundraiser
While many of us will be focused on the fun events taking place this weekend, if you can, take some time and stop by the Jerome Fire Department to donate to the Coats for Kids Fundraiser going on this Friday from 9 AM until 5 PM. The Jerome Fire Department, Idaho Central Credit Union, and Valley Wide Country Store have partnered up in an attempt to raise money for coats for kids in need in the Jerome area this winter. The goal is to raise $12,000 to purchase 600 new coats this winter, and donations can be dropped off at the Jerome Fire Department or any ICCU in the area. Anything you can give helps, and is a great way to start the weekend.
Friday, October 21 - Cornhole Tournament
For those that enjoy playing cornhole and think they are pretty good at it, grab a partner and see if you can beat others in the area at the St. Edwards Catholic School Cornhole Tournament this Friday from 5 PM until 9 PM in the parking lot behind the school. It is $100 to enter your two-man team and $25 for children to enter the kid's tournament. There will be cash and fun prizes rewarded. If you want a piece of the action but don't have a team member or aren't any good, you can always bet on your favorite team to have some extra fun. To register your team for the tournament, make sure to email desireevisser1@gmail.com or call (208) 734-3872
Friday, October 21 Through Sunday, October 23 - Guys and Dolls
For those that love to escape to the theatre and enjoy a musical, Guys and Dolls is performing this weekend in Twin Falls at the Orpheum Theatre located on Main Street. There are three shows taking place this weekend with Friday and Saturday shows being performed at 7 PM and Sunday's show at 2 PM. Tickets start as low as $17.50 and go all the way up to $66.50 for box seating. This is the final weekend of the show, so if you haven't made it out yet, this is your last chance. Get your tickets now and catch this classic show before it is too late. 
Friday, October 21 - Trunk-or-Treat at Wolverton Homes
Wolverton Homes is holding their grand opening this Friday for their showroom and everyone is invited to attend. The event is taking place from 4 PM until 7 PM and there will be a trunk-or-treat taking place. Make sure to dress up the kids and bring them to the event, located at 1629 Locust Street in Twin Falls for some trick-or-treating, food, a photo booth, prizes, and much more. Get the Halloween fun started early this weekend and head on out for some family fun and to see the new showroom. For more details, make sure to click the link in the paragraph. 
Saturday, October 22 - Frankentoys for Kids
Anybody that has ever played with toys has had that moment where you are playing, you are having fun, and your toy's head comes off, or a wheel, a tail, or some part of it breaks. You are devastated and heartbroken. As a parent, it is usually our job to try and fix the toy, but sometimes there is nothing we can do. This weekend, there is an event to help you use those broken pieces and make some brand-new toys. Bring your broken toys to the Twin Falls Public Library for Frankentoys with Kids from 10 AM until 2 PM and you can build new toys by using old parts. The event is free and kids are encouraged to bring their broken toys.
Sunday, October 23 - Kelly Butler Dart Tournament
Kelly Butler is a dart player in the Kimberly and Twin Falls area that has fallen on some hard times lately, and her friends and family are helping her out, and you can too. At Anita's Buck n' Bar this Sunday, there will be a dart tournament to help raise money for Kelly. Sign-in and registration begin at 1 PM with the tournament beginning at 2 PM. There will be a raffle and a 50/50. It is $10 to play in the tournament, but if you are unable to make it and want to donate, you can reach out to Terri Heath at 208-969-1303, or you can stop by the bar and donate in person. 
There is a lot of fun to be had this weekend, and if you are a kid inside, this is the weekend for you. Mazes, playgrounds, darts, cornhole, trunk-or-treating, musicals, games and so much more make for a weekend full of family fun. The weather may be a little cooler and wetter than it has been in a while, but it isn't too cold to get outside and enjoy a Fall weekend. Get out, have fun, and be safe this weekend as the Fall weather rolls in.
Straw Bale Maze at Tubb's Berry Farm
The straw bale maze is shaped like a bee and is filled with dead ends and fun activities. As you wander through the maze you can find hidden hole punches with special shapes to earn a free popcorn...if you are able to make it out.
What Does Your Fall Yard Look Like?
It isn't just the season that has changed: many yards in Southern Idaho have taken on drastic changes over the last few weeks.