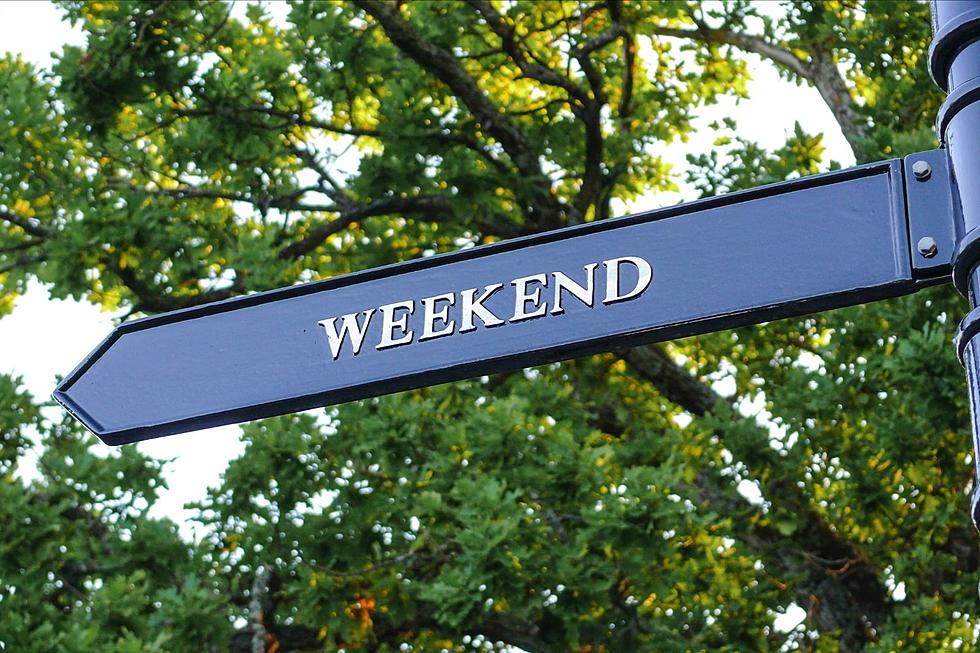 7 Events Happening the First Weekend of February in Twin Falls
Credit: Hansjörg Keller on Unsplash
The first month of the year has come and gone, and as February begins, it is time to enjoy another weekend. The new month will be packed with events, and it all starts this weekend, with many taking place, including a good amount starting on Thursday. Here are the events taking place this weekend in Twin Falls.
Thursday, February 2 - All Industry Hiring Event
For anyone out there looking to change careers or perhaps start one, there is an all-industry hiring event taking place this Thursday at the Twin Falls Reformed Church, located at 1631 Grandview Drive in Twin Falls. The event will be taking place from 4 PM until 6 PM and will be put on by the CSI Workforce Development & Training Dept. and Idaho Department of Labor. Make sure to dress professionally and anticipate an interview on the spot, as well as bring a resume with you. This is a great way to learn about different industries, as well as job openings. For more details on the event, make sure to click the link. 
Thursday, February 2 - Sewing Classes
Have you ever wanted to learn how to sew? Perhaps you learned as a child or you know a little, but want to better your craft. If so, there is a sewing class you will want to attend this Thursday, at 762 Falls Ave from 6 PM until 8 PM. The class is limited to only 8 spots per week, so do not hesitate to sign up. They do ask for donations for those that want to take the class. There will be a class every week for 12 weeks, starting with the basics, all the way up to sewing a t-shirt. For more details on the sewing class, make sure to click the link. 
Thursday, February 2 - Death by Chocolate
Death by Chocolate is back this year. The event is taking place at Canyon Crest Event Center in Twin Falls, this Thursday from 6 PM until 9 PM. Tickets are $20 if you purchase them from Kurt's Pharmacy, or they are $25 at the door. If you are unfamiliar with the event, there will be multiple categories for you to judge such as brownies, cake, cookies, and more. Make sure to bring your appetite and see how much chocolate you can eat in three hours, and don't forget to vote for your favorite in each category. 
Friday, February 3 - Avalanche Awareness Prevention
Being stuck in an avalanche is a fear of many people, and while for some it isn't a reality, in Idaho it is. Anytime you head to the mountains, there is a chance an avalanche could occur. No matter how big or small the risk is, it is always good to be prepared and know what to do if one does occur. There is an avalanche awareness prevention class this Friday, at Adventure Motorsports of Twin Falls from 6 PM until 8:30 PM. If you are someone that spends a lot of time in the mountains during the winter, this is a great event to attend. Everyone in the area should check it out to be prepared, but if you can't, make sure to check with someone that went and see what they picked up. Click on the link for more information. 
Friday, February 3, and Saturday, February 4 - Horsin' Around Overnight
For those that have children that want to learn about horses, but also make some friends and have a good time, the UI Extension 4-H in Minidoka County is holding a Horsin' Around Youth Camp this weekend. Unfortunately, registration has closed, but if you did sign up, this is your friendly reminder that it is this weekend. The event will start at 6 PM on Friday and will go on until 4 PM on Saturday. This event is for children aged 8 to 18. If you missed registration, make sure to click the link and find out what you are missing and make a note to sign up for the next one. 
Friday, February 3 - Adult Time at Jump Time
It is the first Friday of the month which means it is time to ditch the kids, become one at heart, and head to Jump Time and enjoy some time on trampolines. This Friday is adult time at the Twin Falls trampoline park from 9 PM until 11 PM. It is $18 per person, and that includes popcorn, a drink, and two hours of jumping. You can upgrade your drink to an alcoholic beverage for $2 more. Enjoy the workout, have some fun, and enjoy a trampoline park free of kids this Friday. 
Saturday, February 4 - Quilts of Valor
This Saturday is National Sew Day and if you want to celebrate and do some sewing, there is an event this weekend in Twin Falls you won't want to miss. Quilts of Valor will be taking place this Saturday, at the American Legion Hall, located at 447 Seastrom Street from 9 AM to 3 PM. The event will include lunch, coffee, and water. Cutting mats will be provided, but you will need to bring your sewing supplies. There will be hourly door prizes and someone will win a sewing machine. For more details click on the link. 
The weather should be better this weekend than last, which makes getting out of the house a little easier. If you are looking to get out of the house this weekend, go eat as much chocolate as your stomach will allow, search for a new career, learn to sew or improve your sewing skills, make a quilt, enjoy some time horsin' around, jump on a trampoline like a child, or learn what to do in case of an avalanche. If these events aren't what you are looking for, there is a ton more to do this weekend. Whatever you decide to do, have fun, be safe, and enjoy your weekend.
15 Perfect Memes For Idaho
The beauty of a meme is that it usually doesn't need any explanation. You can just post the meme and sit back, knowing your work is done.
Check Out Mary Alice Park in Twin Falls, ID
Mary Alice is an easily missed park, hidden in Twin Falls, but it should definitely not be missed if you want to visit the most magical park in town.