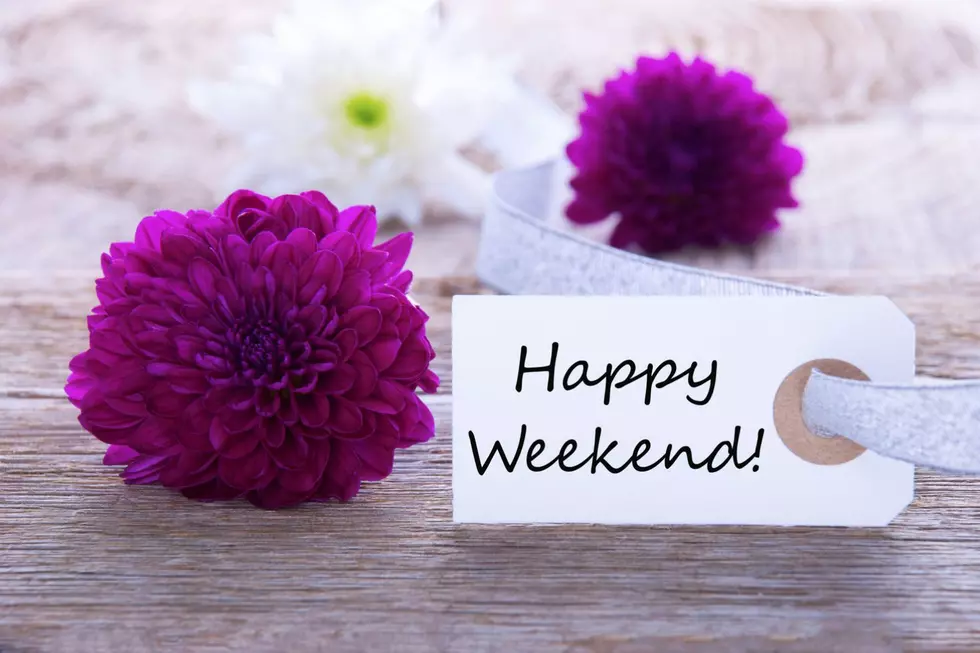 6 Events Happening the Final Weekend of February in the Magic Valley
Credit: Nelosa
The weather is doing Idaho things, which makes deciding what to do this weekend a little challenging. Luckily, there are many events to go to that the weather shouldn't be a factor. It is the final weekend of February, and there is no reason to spend it inside, instead, get off the couch and go to one of the events taking place this weekend in the Magic Valley.
Thursday, February 23 Through Saturday, February 25 - 'Oliver'
With the weather being unpredictable, it is best to make plans inside, and what better way to enjoy a day inside than taking in a musical at the Orpheum Theatre in Twin Falls? This weekend 'Oliver' will be performed, with shows taking place Thursday, Friday, and Saturday. Showtimes will be at 7:30 PM all three days, with a show at 2 PM on Saturday as well. Tickets are only $10 for adults and $8 for 12 and younger. Escape reality for a couple of hours this weekend by seeing this iconic musical. 
Friday, February 24 - Mental Health & Me
Mental health is something that many of us struggle with, and learning how to live with it and handle it isn't always easy. Many of us struggle with how to handle mental health, which is why attending the Mental Health & Me conference this weekend in Rupert could be beneficial to many of us. The conference is taking place at the Historical Wilson Theater from 9 AM to 4 PM, with tickets at $20. Lunch will be provided for the first 200 people and there will be guest speakers as well. For more details on the event, make sure to click the link above. 
Friday, February 24 - Saints and Sinners Masquerade Ball
The Twin Falls Rotary Club will be hosting its 11th annual Martini Tasting and Masquerade Ball this Friday night at the Fieldhouse and Event Center at 6 PM. The event will be a murder mystery this year, and there will be blackjack tables, dancing, food, and of course martinis. Ticket prices vary depending on what you want to do. This is one of the best events the rotary club puts on each year and you won't want to miss it this year. For more details click on the first link above, and to purchase tickets you can click on the second link. 
Friday, February 24 - Magic Valley Symphony Concert
For those that enjoy classical music and want to take in the fine arts this weekend, the Magic Valley Symphony will be holding its winter concert this Friday at the CSI Fine Arts Center at 7:30 PM. Tickets will be $15 for adults, $12 for seniors, and $10 for students. French-born cellist Juliette Herlin will join the symphony as a guest cellist. For more details on the show or to book your tickets, click on the link above. 
Saturday, February 25 - Relief Retreat
Moms, wives, and all-women put up with a lot everyday of life. It is often hard for many of these women to find time to get away and relax and find relief. There are different ways to find relief, and this weekend there will be a women's retreat in Jerome to teach them how to do just that. The event is the Relief Retreat, taking place on Saturday from 9 AM to 3:30 PM at Mountain View Barn, located at 392 E 300 S in Jerome. Lunch will be provided, and this retreat will teach women how to find relief in multiple ways. To learn more, and for ticket pricing information click on the link above. 
Saturday, February 25 - CSI Basketball
If you haven't been out to see the CSI men's basketball team or the women's basketball team you are missing out on two special seasons. The men are ranked number one in the country according to the NJCAA polls and looking to finish off a perfect regular season as they are currently 29-0, with the regular season finale this weekend. The women look to end their regular season on a hot streak, being ranked fourth in the polls and on a 15-game winning streak and currently stand at 26-2. Both teams will wrap up the regular season on Saturday against Salt Lake Community College. The last time the women played, it was one of their only two losses on the season. The women will look for revenge at 1 PM, with the men following after the game, tipping off at 3 PM. This is the final home game of the season, so if you haven't been to a game, make sure to clear your schedule for Saturday afternoon. 
The weather could potentially be nice, and there is no reason to stay at home this weekend. Enjoy some drinks and dancing at a masquerade ball, support the local basketball teams, learn how to enjoy some relief, learn how to deal with mental health, listen to some classical music, or enjoy a musical. If none of these fit your liking, there are always tons of other options as well. Whatever you decide to do this weekend, have fun, be safe, and enjoy your weekend.
Best Places For Adult Parties In Twin Falls
Parties and games aren't just for kids. Sometimes you want to abandon the kids at home and go have some real fun without them. Here are the best places to do that in Twin Falls.
Twin Blades Axe Throwing