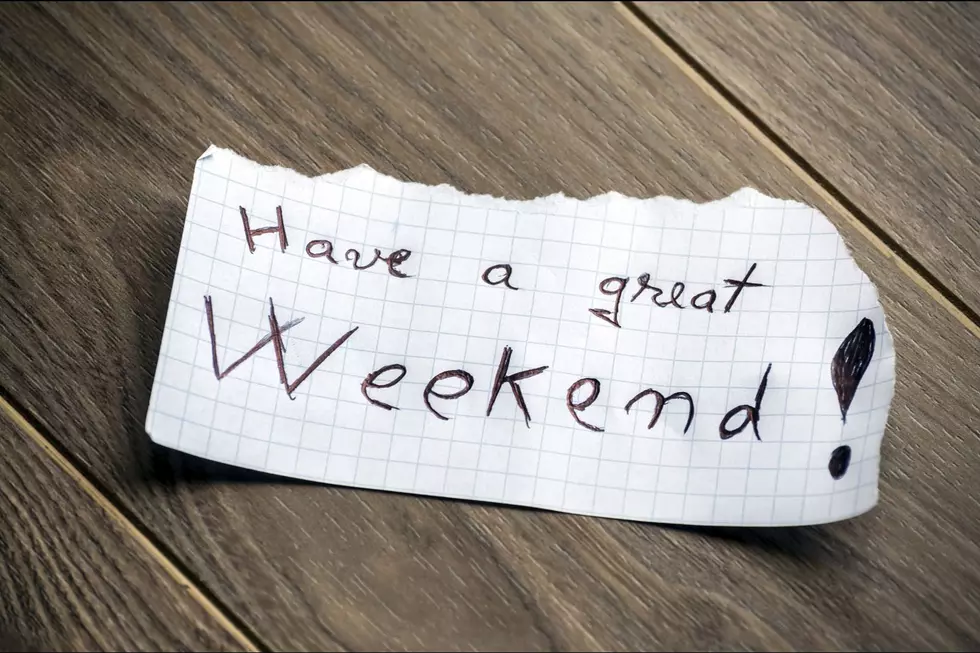 7 Events to Enjoy this July Weekend in Twin Falls
Credit: maxmihai
The summer continues to fly by and another weekend is approaching. This is one of those weekends that many have circled on their calendars for months, because of some of the events that are taking place. Despite the expected heat this weekend, it will not keep residents from getting outside and enjoying everything that is going on in Twin Falls. Put on some sunscreen, drink lots of water, and prepare for the heat, as you head out to one or multiple of the many fun events this weekend in Twin Falls.
Thursday, July 20 - 'All the Glitters'
Spending an evening in a chilly theatre isn't a bad idea in the summer. Head to the Orpheum Theatre this Thursday to catch 'All the Glitters' taking place at 7 PM. Tickets start as low as $17.50 and go all the way up to $66.50 for box seating. 'All the Glitters' stars drag star, Amelia Blayke and includes shocks, thrills, and frills. To find out more about the show and to book your tickets, make sure to click the link above. 
Friday, July 21 - Space Party Kids Craft Class
Start the weekend off by letting your kids go to space. Maybe not space, but at least to Space Party Kids Craft Class at Redeemed Décor this Friday from 10 AM to 12 PM. This class is for kids 6 to 12 and is $40 per kid. The morning will be filled with plenty of crafts, such as a Shoot the Moon wood sign, painting a space shuttle or astronaut, decorating a space-themed cupcake, and creating a mini planet nightlight. For all the details on the event, click the link above to book your spot. 
Friday, July 21 - Stand Up Comedy with Steve Soelberg
We all could use laughs after a hard week at work, and what is even better than a comedy night, than one for a good cause? This Friday at the Roper Auditorium Steve Soelberg will be performing his stand-up act from 7 PM to 9 PM. Tickets are $15 for adults and $5 for children 11 and under. All the proceeds from the show are going towards Magic Valley Suicide Awareness and Prevention. For more details on the show and to get your tickets, click the link above. 
Friday, July 21 - Tyrus Live
Stay indoors this weekend and enjoy a good laugh when Tyrus Murdoch makes his way to Twin Falls this Friday. The show starts at 7:30 PM at the Orpheum Theatre. The show is sadly sold out, but you may be able to try and buy tickets from someone, or if you have tickets, let this serve as a reminder that the show is finally here. For more on Tyrus and more details on the show you will be attending or wish you were attending click the link above. 
Saturday, July 22 - Market on Main
With Ice Cream Funday being this Saturday, odds are you will be making your way downtown sometime that day. Head out a little early and start your day off with Market on Main. You can shop for fresh fruit, vegetables, handcrafted items, and more. You can do some shopping around downtown, but make sure this time to leave a little room in your tummy for what is to come later. For all the details on Market on Main, make sure to click the link above. 
Saturday, July 22 - Ice Cream Funday
It is one of the best events of the year. You can eat as much ice cream as you want within the allotted time. Ice Cream Funday will be taking place this Saturday from 11:30 AM to 3 PM at Twin Falls City Park. Tickets are $10 for adults, or $5 for children 11 and under. There will be 20 different flavors and you can eat until you get full. For all the details, make sure to click the link above. 
Sunday, July 23 - Sunday Make Break
With the temperatures being the hottest so far this summer, why not get the kids out of the house by taking them to a nice air-conditioned place and letting them do some arts and crafts for free? Sunday Make Break is happening once again this weekend from 2 PM to 4 PM at Michael's in Twin Falls, located at 1988 Bridgeview Boulevard. This week they will be making a door hanger for back to school, or for their room. It's free, it's out of the heat, and it gets the kids out of the house. For more details, click the link above. 
The weather might be hot this weekend, but the events are even hotter. Don't stay inside, instead go out and shop at the market, enjoy all the ice cream your stomach can handle, attend a couple of comedy shows, do some arts and crafts with your kids, take your child to space, or enjoy a show. There is a ton to do this weekend and no reason to be inside. Whatever you decide to do, have fun, be safe, and enjoy your weekend.
Best Places For Adult Parties In Twin Falls
Parties and games aren't just for kids. Sometimes you want to abandon the kids at home and go have some real fun without them. Here are the best places to do that in Twin Falls.
Twin Blades Axe Throwing