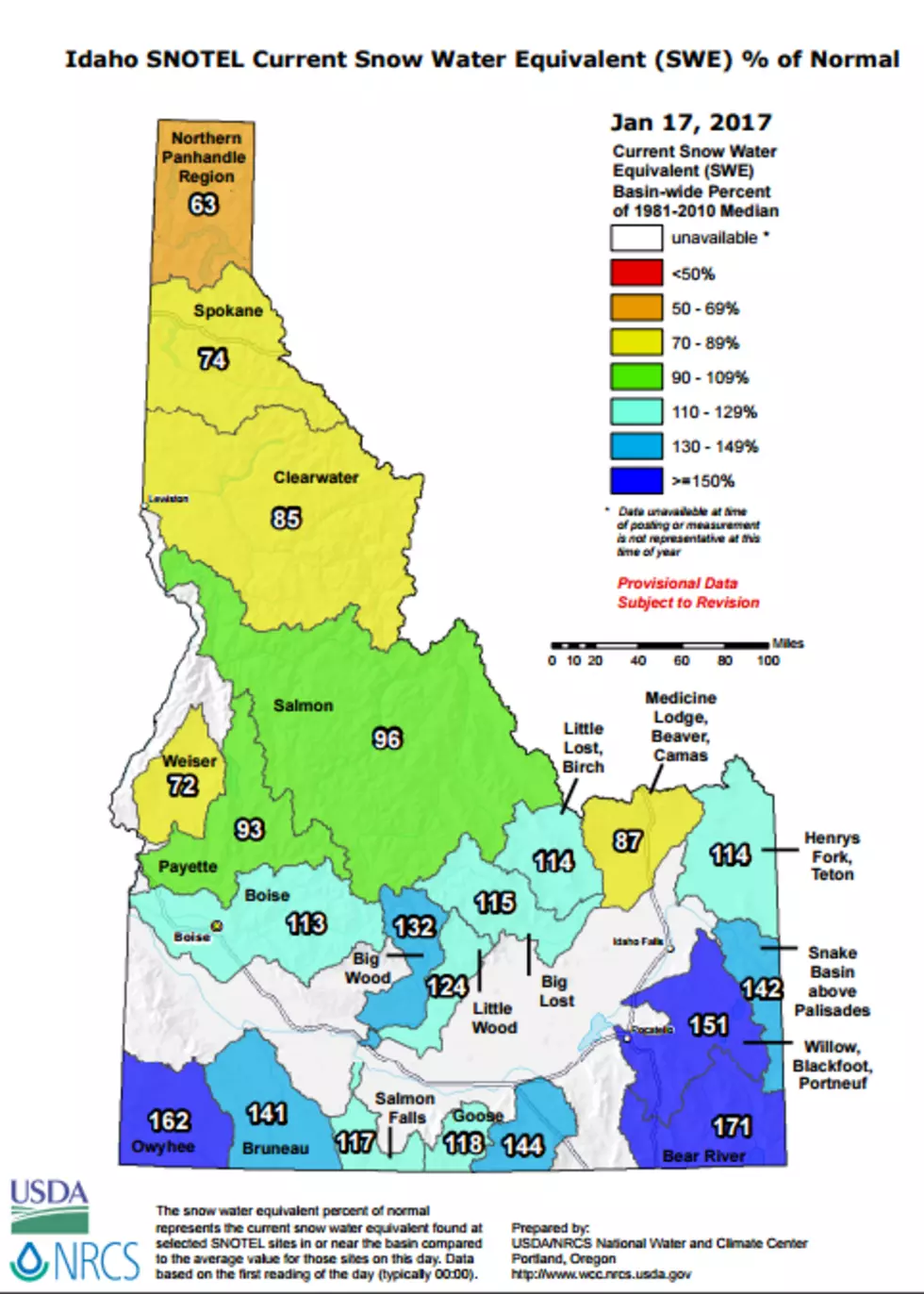 Current Snow Pack Above Normal Throughout Much of Idaho
wcc.nrcs.usda.gov
The USDA has released some data that shows Idaho's current snowpack compared to normal.
Numbers are up across Idaho and the way things are going, those percentages are only going to increase.
And while you're checking out the map, take a look at Portland, Oregon. Our overachieving neighbor to the west is currently sitting at 3,900% above normal.