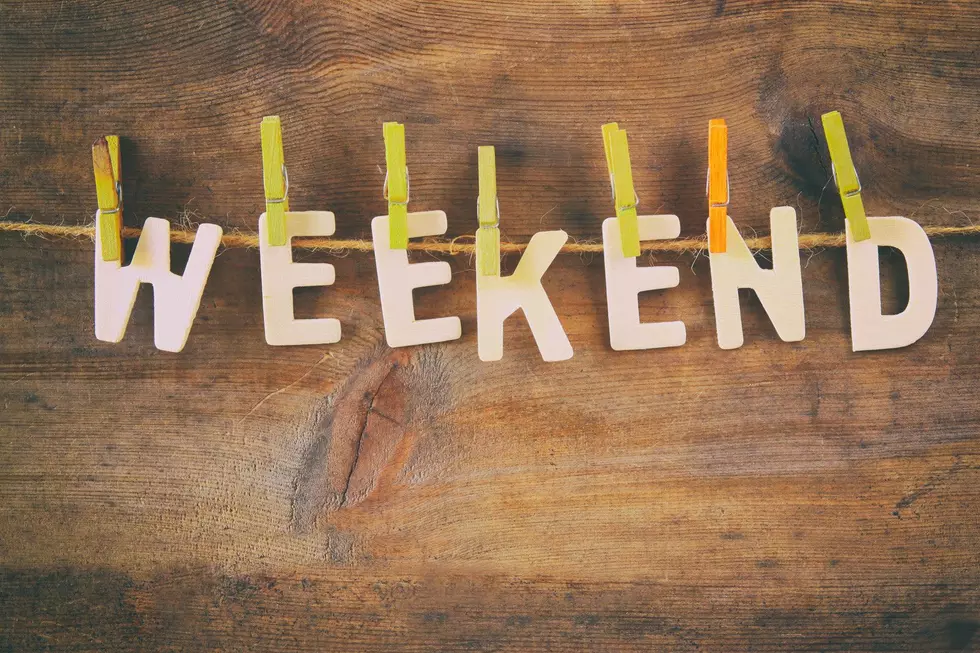 7 Events to Enjoy this September Weekend Around Twin Falls
Credit: tomertu
Labor Day has come and gone, and the shortened week has many of us already looking forward to the weekend again. While the weather wasn't great last weekend and the fair is gone, there is plenty to still do and get out of the house for, and the weather should be a little nicer. If you don't have plans already kayaking, fishing, watching football, or doing something else, perhaps you should get out of the house, enjoy the beautiful fall-like weather, and attend one of the events this weekend in Twin Falls.
Thursday, September 7 Through Saturday, September 9 - CSI Volleyball
CSI Volleyball season is in full swing, and the ladies currently sit at 7-5 on the season, having won their last 3 matches this past weekend. They will be back in action at home on Thursday, Friday, and Saturday, with times being at 7 PM on Thursday, 7:30 PM on Friday, and 3 PM on Saturday. Make sure to get out and support these ladies as they look to extend their winning streak. For ticket information and more on the team, click the link above. 
Saturday, September 9, and Sunday, September 10 - Mixed Super Draft 2
Take advantage of the beautiful weather and put on your cleats for a softball tournament unlike any other. Mixed Super Draft 2 is taking place this weekend on Saturday and Sunday at Harmon Park, and will be a fun event you don't want to miss. This isn't a tournament for egos but for a fun time. Admission for the tournament is $50, with prizes being awarded to the top 3 teams and the first 2 teams out. For more details on the event, and to enter the tournament, click the link above. 
Saturday, September 9 - Walk to End Alzheimer's
Alzheimer's is a nasty disease that many of us have had a family member get, or likely know somebody who knows someone who has had it. It is still uncurbable at this point and that is why awareness needs to be raised and money to help fight it. This weekend marks the annual Walk to End Alzheimer's event that you won't want to miss, and if you can't make it will want to donate. Registration begins at 10 AM at the College of Southern Idaho, with the opening ceremony being at 11 AM and the walk beginning at 11:30 AM. For more details on the event and how you can donate, help, or walk, make sure to click the link above. 
Saturday, September 9 - Pooch Splash
It's time to let the dogs out to play. Pooch Splash is taking place this Saturday from 11 AM to 2 PM at Dierkes Lake and this is a chance to let your pup out to run, splash, and have fun off the leash. Tickets are available for $15 per dog, and the proceeds go towards helping sheltered animals in need of medical attention. For more details on this fun event, make sure to click the link above. 
Saturday, September 9 - Kayak for Hope
If you enjoy kayaking and plan on going this weekend, don't go alone, and instead go a part of Kayak for Hope. The event is to raise funds for the Youth Crises Center and is a great way to make some new friends who also enjoy kayaking. You are encouraged to bring your kayak or paddleboard but can rent one if you do not have your own. The event will begin at noon at Centennial Park, with the plan to hit the water around 1 PM. For more on the event or how you can donate, make sure to click the link above.
Saturday, September 9 - True Crime Comedy
While the weather is projected to be beautiful this weekend, in Idaho it can turn at any moment, which is why having a plan to be inside the theatre is never a bad plan to have. This weekend at the Orpheum Theatre will be True Crime Comedy. If you enjoy improv comedy and laughing so hard it hurts, don't miss one of the shows this weekend. Showtimes are 7 PM and 10 PM on Saturday, with tickets starting as low as $17.50. For more on the show and what to expect, make sure to click the link above, and to see what else is coming to the Orpheum Theatre in the future, click on that link as well. 
Sunday, September 10 - Sunday Make Break
For those who have creative children who enjoy arts and crafts, or perhaps you are creative, make sure to head to Michael's in Twin Falls this Sunday for Sunday Make Break from 2 PM to 4 PM. The event is free and everything you need is supplied. This week they will be making Fall Pom-Pom Trees. Add them to your fall decorations and show off your children's talented artwork or your own. For more on Sunday Make Break, make sure to click the link above. 
Don't let the beautiful weather go to waste this weekend, and get out of the house. Yes, you can sit inside and enjoy football, or you can go out and create some crafts, laugh at a show, kayak the river with some new friends, raise awareness while walking for a deadly disease, splash around with some dogs, cheer on your favorite volleyball team, or play some softball. Whatever you decide to do, have fun, be safe, and enjoy your weekend.
Twin Blades Axe Throwing
Best Places For Adult Parties In Twin Falls
Parties and games aren't just for kids. Sometimes you want to abandon the kids at home and go have some real fun without them. Here are the best places to do that in Twin Falls.