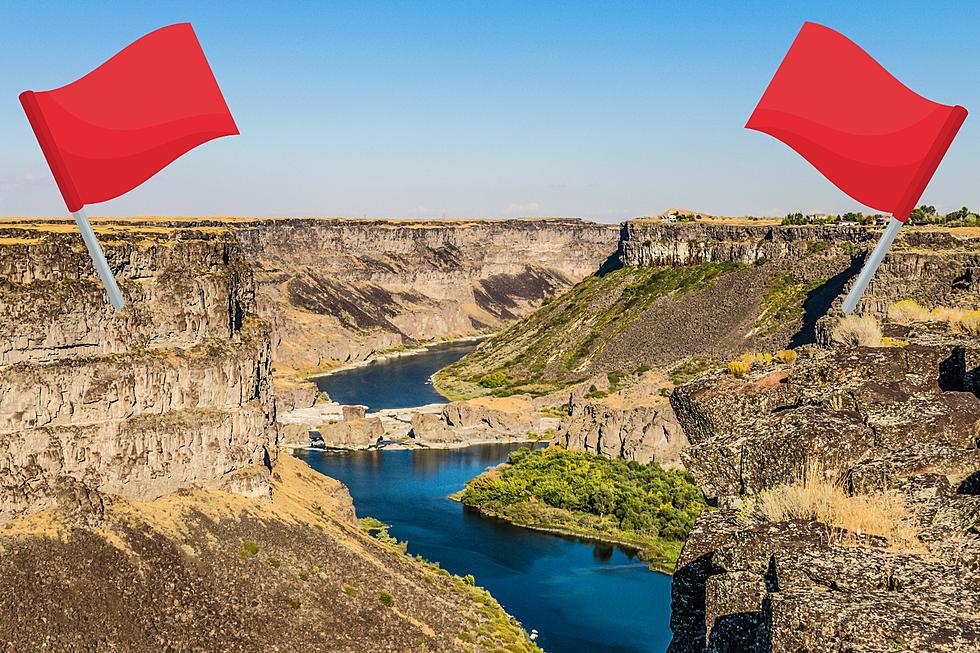 Red Flag Warning: Twin Falls BLM and Upper Snake River Valley Until 9 PM
Credit Canva
Conditions are ripe for trouble in open areas surrounding Twin Falls and the Snake River. High sustained winds are expected from 15 - 25 miles per hour with a relative humidity below 15%. These two factors combine for critical weather conditions that contribute to spreading fires quickly.
What Areas of Southern Idaho Are Affected by the Red Flag Warning?
Red Flag Warnings have been issued for Southern Sawtooth National Forest, Twin Falls Bureau of Land Management south and north of the Snake River, Upper Snake River Valley, Middle Snake River Valley, as well as Western Twin Falls Bureau of Land Management areas.
The National Weather Service in Pocatello has issued a Red Flag Warning for gusty winds and low relative humidity, which is in effect from 3 PM this afternoon to 9 PM this evening.
A Lake Wind Advisory has also been issued for the Lower Snake River Plain. The American Falls Reservoir is expected to experience winds in some areas that may reach gusts up to 35 miles per hour and create hazardous boating conditions for small craft.
What to Do When There is a Red Flag Warning
During red flag warning conditions, affected persons should avoid outdoor burning, act responsibly with cigarettes, and report any sign of fire to authorities promptly. Residents are encouraged to stay informed through mobile or television sources.
FEMA has reported Idaho making 13 fire management assistance requests from 2012 to 2022. Fire is a constant companion to the area, and it is up to residents to do as much as possible to reduce the risk of fire caused by humans.
Storm Clouds & Rainbows Invade Boise During Storm
Thanks to so many in the community that either submitted photos or allowed us to use their photos for this storm recap! Take a look!
Is This Poison Ivy on the Box Canyon Trail?
Possibly Poison Ivy, Oak, or Sumac on the trail in Box Canyon. Can you identify the leaves?